The next generation display technology Micro LED draws lots of attention, but Micro LED will take time to reach the mass production (MP) phase. Before that happens, mini LED with lower technical barriers will enter its MP phase first. Sources said, panel makers and LED die manufacturers already started their collaboration. Initially, mini LED will be used for two major categories: signage and TV panel backlight source. The cooperative effort will launch ultra-fine-pitch signage and super energy-saving, ultra-slim direct lit mini LED backlight TV panels.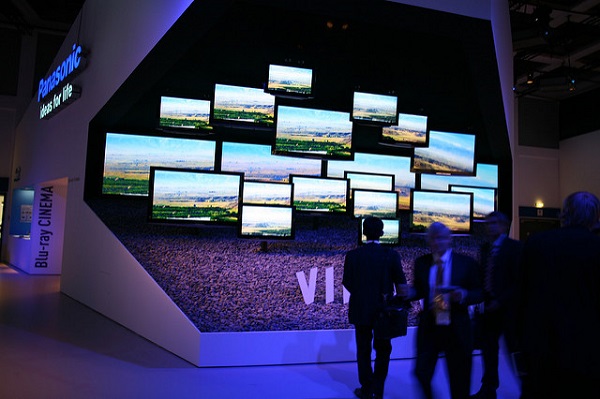 (Image: Robert Scoble via Flickr CC2.0)
Related manufacturers revealed, in the segment of TV panel backlight, when mini LED direct-type is compared with general edged-type, it is equipped with local dimming function, and provide better uniformity of luminous transmittance, higher contrast ratio, and greater levels of both brightness and darkness than the latter. When mini LED is compared with OLED, mini LED backlight's LCD panel provides better color rendering index (CRI) than OLED panel does, but mini LED LCD panel can be as slim as OLED panel is.

Taiwan-based panel makers are currently leading mini LED backlight technology development. Industry observers predicts that Taiwanese panel makers might exhibit mini LED backlight TV product in CES 2018 (the earliest time). Even though mini LED is only considered as a transition technology to Micro LED, the development of mini LED technology might bring new business opportunities for related players in the supply chain.

RGB LED and CSP LED are in the similar size range with mini LED. In other words, for Taiwan-based LED die manufacturer Epistar who can mass produce RGB LED and Lextar who can supply CSP LED, they are capable of the manufacture of mini LED. Mini LED can be applied in panel backlights or ultra fine-pitch displays. It is a promising technology even if considered as a transition one.
Take a TV panel as an example, before using mini LED, edge-type backlight only needs dozens of high luminance LED. Smartphone backlight merely requires 25 LED units. After applying mini LED, TV panel backlight set contains as many as tens of thousands of mini LED units. A 5-inch smartphone screen would employ an amount of mini LED backlights up to 9,000 to 10,000 units.

As for digital display applications, Epistar's RGB LED monthly shipment for signage can amount at 300 million units. Global signage RGD LED shipment is around 10~20 billion units per month. In other words, Epistar has a lot of potential in the mini LED display market.
For TFT LCD panel makers, especially Taiwanese firms, they are already behind in the competition developing AMOLED display technology. However, in the mini LED segment, a lot of opportunities are waiting ahead of them. First, technology-wise, they have mature TFT LCD and RGB LED technologies. Combination of the two technologies can create a close to flawless mini LED display. Next, quality-wise, their products' power-saving capability, image quality, and appearance (eg. thickness) are able to compete with those of AMOLED displays. Finally, they are already equipped with mass-production-ready form factor designs and curved LED display technology that can be adopted in the production of mini LED displays.
Rumors said that Taiwanese panel giants AUO and Innolux both invested in designing new products with mini LED backlights. Whether or not Taiwanese makers can use mini LED backlight LCD displays as the new weapon to compete with AMOLED will need further observation.