Eaton's Bill Johnson will be speaking on behalf of Eaton at the ENERGY STAR® Certified Homes Stakeholder Meeting on October 23-25 in Chicago. The ENERGY STAR meetings provide an opportunity to discuss program initiatives, product specifications and other outreach activities. In addition, these meetings allow ENERGY STAR partners to network and develop relationships to promote ENERGY STAR.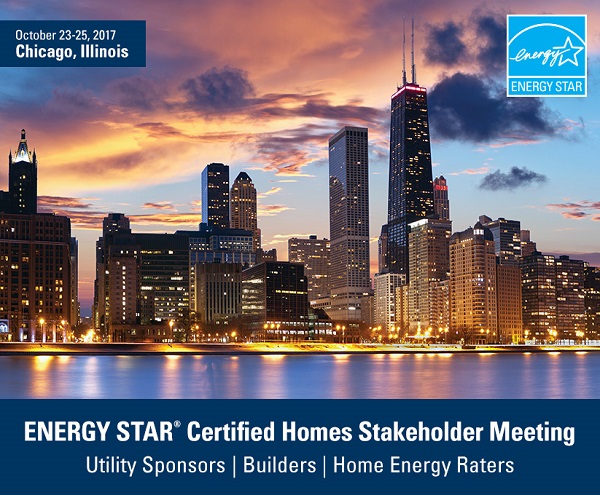 (Image: Energy Star)
As an emerging trend in recent years, IoT promises to reshape how people, data and services interact and connected lighting is at its core. Smart, connected technology helps build safer and more efficient homes, communities and buildings – and it all starts with lighting.
Eaton's Connected Home platform offers a variety of simple and secure lighting products that are easy to install, connect and control through a smart device. Smart lighting systems from Eaton allow homeowners to customize interior and exterior lighting, with settings to support security, mood and entertainment preferences.
Johnson's presentation, "LED Lighting in Today's Connected Home," will focus on today's generation of residential connected lighting LED solutions, including Eaton's Halo Connect products, and the valuable benefits and conveniences they provide, all while saving energy.
The presentation will be at the Sheraton Grand Chicago on Tuesday, October 24th at 1:45 p.m. Throughout the conference, attendees are welcome to stop by Eaton's booth to discuss the Halo Connect as well as other connected lighting solutions, and enter for a chance to win a Wink 2 or ZigBee fixture.
The meeting will include plenary sessions, presentations on a range of topics important to ENERGY STAR Certified Homes stakeholders, and networking opportunities with both Certified Homes and Products partners.
Online registration is available at this link.
Learn more about Eaton's commitment to furthering the capabilities of connected lighting and IoT.