To be fair, none of the products launched in 2017 can arouse such a heated discussion as the iPhone X did. Its futuristic appearance, including the notch at the top of its OLED screen, attracted a lot of attention. Apart from that, the public also anticipated it to launch Apple Watch Series 3 featuring a Micro LED display but it did not happen.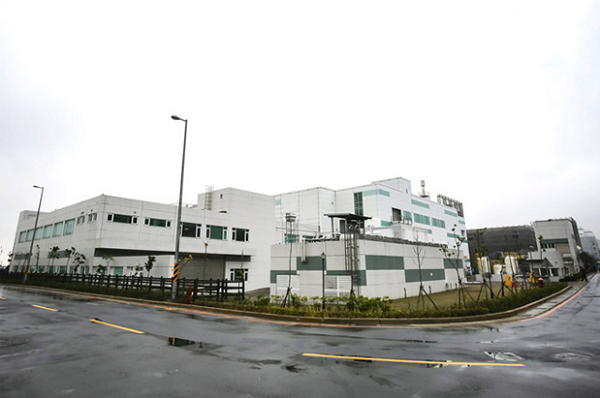 Apple's Micro LED research center in Taiwan (Image: Seeking Alpha)
Apple Not Ready to Commercialize Micro LED
The size of Micro LED is smaller than 100 microns. A self-emissive Micro LED display sized around one meter square consists of 600-700 thousand pixels and each pixel contains RGB subpixels.
After downsizing LEDs into Micro LEDs, companies move RGB Micro LEDs from temporary substrates to target backplanes via various mass transfer technologies. A Micro LED display does not require a liquid crystal layer and is more open to various sizes and design options.

Judging by advantages of all display technologies, Micro LED can probably be a better fit for a full screen than OLED in the future. Apple started developing Micro LED and applying for related patents long ago since it bought startup LuxVue Technology on May 2nd, 2015.
At that time, the Apple Watch S3 was rumored to use Micro LED technology. It was not until the launch event in September 2017 that the world realized the Apple Watch S3 sported an OLED display just like the iPhone X.

That implied Apple was not ready to commercialize Micro LED technology. Normally, Apple will ensure a new technology can work on different devices before commercializing it to secure quality user experience. The iPhone X's OLED screen is an example. It took it long to be on the model.

Low Possibility to See Micro LED on Apple's Products in 2018

Basically, Apple introduces at least a new phone each year. The iPhone 11 is expected to be on the market in 2H18. One possible thing about the iPhone 11, judging by pictures of the iPhone 11 concept circulating on the Internet, is that it will have a full screen much better than that of the iPhone X. It seems the screen would have a much smaller notch at the top. If Apple is going to use Micro LED display technology for the iPhone 11, it has to realize mass production of Micro LED displays for a sustained period of time within a year, which still sounds unrealistic for now.

Micro LED has so many advantages—high brightness, high contrast and resolution, extraordinary response speed, and long lifespan, but its size is making the production very very difficult.
From production of Micro LED wafers and chips, to module testing and design of driver ICs specifically for Micro LED, challenges exist in almost every process. They are not going to be solved at a time just by a single company acquiring startups and/or patents. The display technology need effort and investment from all companies in the supply chain to succeed.

Market Acceptance Should Also Be on the List of Considerations

Technology is not the only thing Apple should be concerned with. Apple should also consider the relation between the market acceptance of Micro LED and how much profit it expect Micro LED to generate. If the iPhone maker plans to churn out products with Micro LED displays in the short term, it has to accept the profit is very likely to be compromised in exchange for broad market acceptance.

For Apple, it might also be a hasty decision to replace OLED with Micro LED considering it just found new potential OLED sources for its smartphone supply chain. Despite problems like the 'burn-in' issue, mysterious 'green line of death', and automatic shut-down, the adoption of OLED screens on Apple's products just began and it does not seem logical to supplant something it just formed in this period of time.

In terms of cost structure, LCD smartphone screens still have an upper hand— mature manufacturing technologies, low production cost, stable and sustained supply— and that still attracts most of the phone brands.
If Apple decides to abandon OLED and use Micro LED technology on smartphone products, it gives up not only just the recently-matured OLED display supply chain but the advantages of OLED that are able to compete against those of LCD and can not be created by Micro LED yet regarding the price/performance ratio.
To sum all this up, the fierce competitions and great pressure in the phone display market will make Apple think really carefully about when and how would be the best to commercialize Micro LED.