The Modern Brilliant Lantern
Spec

Large: diameter 180mm * height 253mm; electricity consumption: 44W

Middle: diameter 150mm * height 213mm; electricity consumption: 6W

Small: diameter 100mm * height 170mm; electricity consumption: 6W

Usage

Decoration; lantern for outdoors, bed, or desk.

Feature

Changing color and illumination between observing angles.

Material

Copper, stainless steel, aluminum, glass, LED, reflection material.

Input voltage

110V

Method of changing intensity

By touch

Gear of adjustment

4:intense-middle-mild-off

Production In

Taiwan

Pattern ID

M568942 in Taiwan. Applying in other countries is under progress.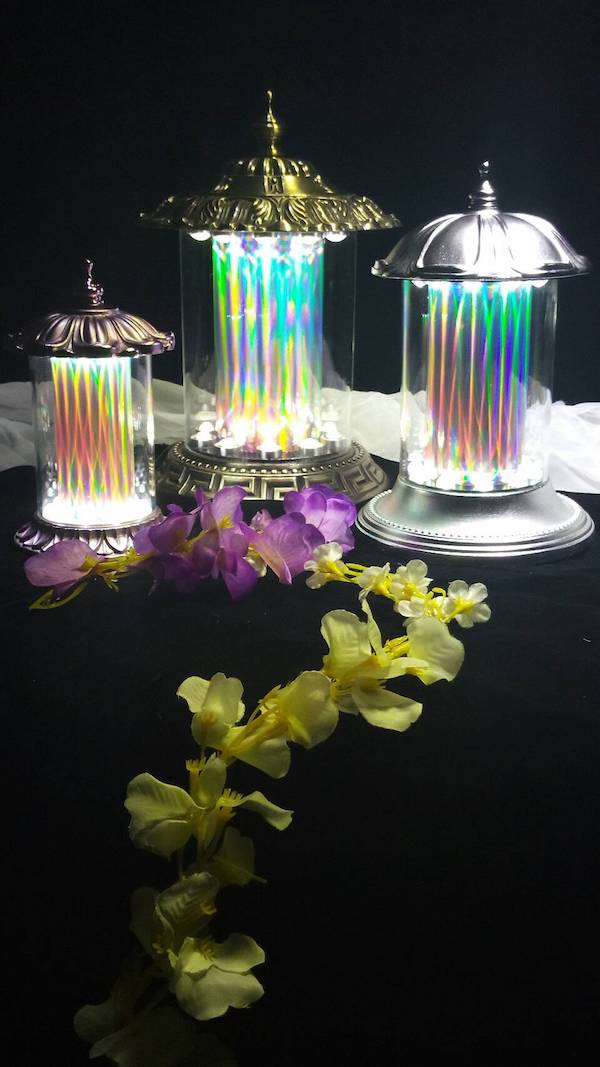 Large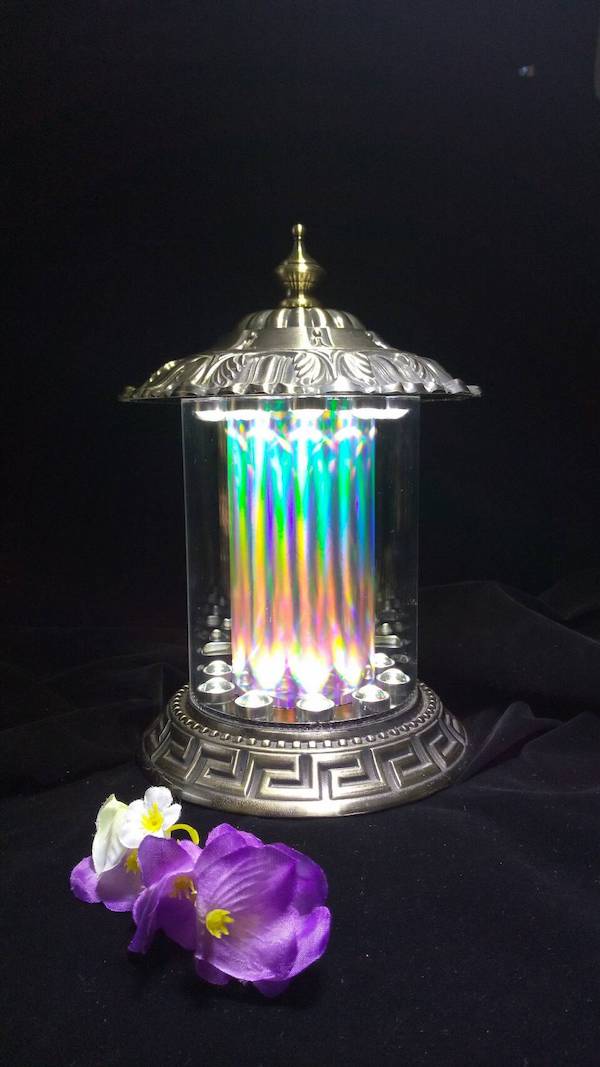 Middle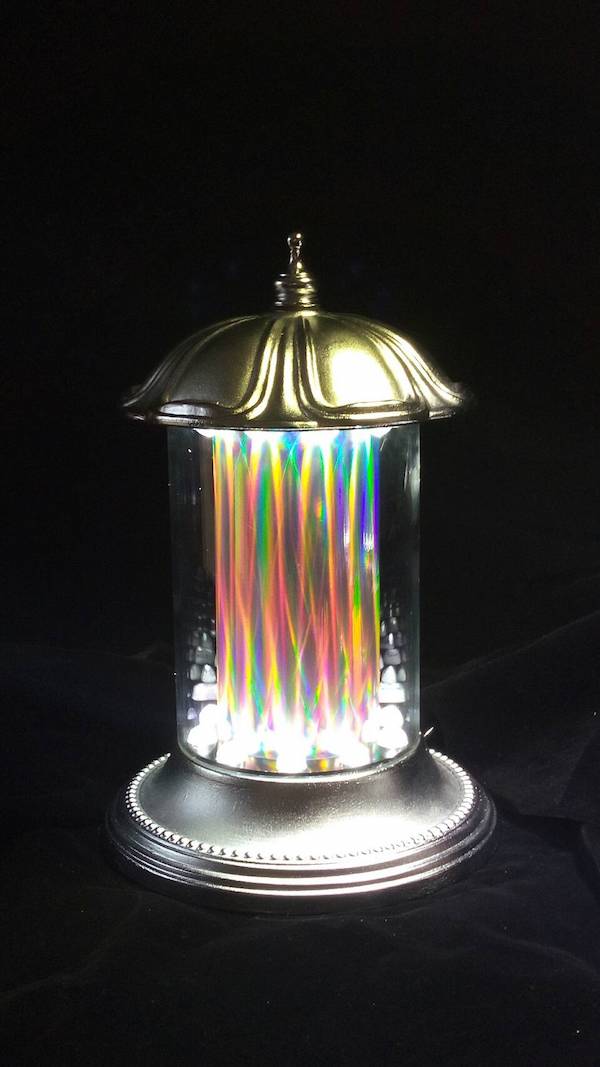 Small