In order to speed up smart city applications to meet the modern connectivity needs, Signify presents its BrightSites smart pole to turbocharge cities' smart city infrastructure.


Smart pole accommodates a wide variety of IoT applications, including sensors and cameras to offer environmental monitoring and enhanced security options such as incident detection. It also incorporates controllable energy-efficient LED lighting while maintaining the integrity of the urban environment.

BrightSites illustrates Signify's strategy to leverage lighting infrastructure to develop new capabilities and services for its customers. The innovation further underlines the company's leadership in lighting for the Internet of Things. The new BrightSites IoT poles build on earlier smart pole technology pioneered by Signify and Ericsson that provides LED lighting and 4G LTE wireless connectivity from small-cell base stations housed within the pole.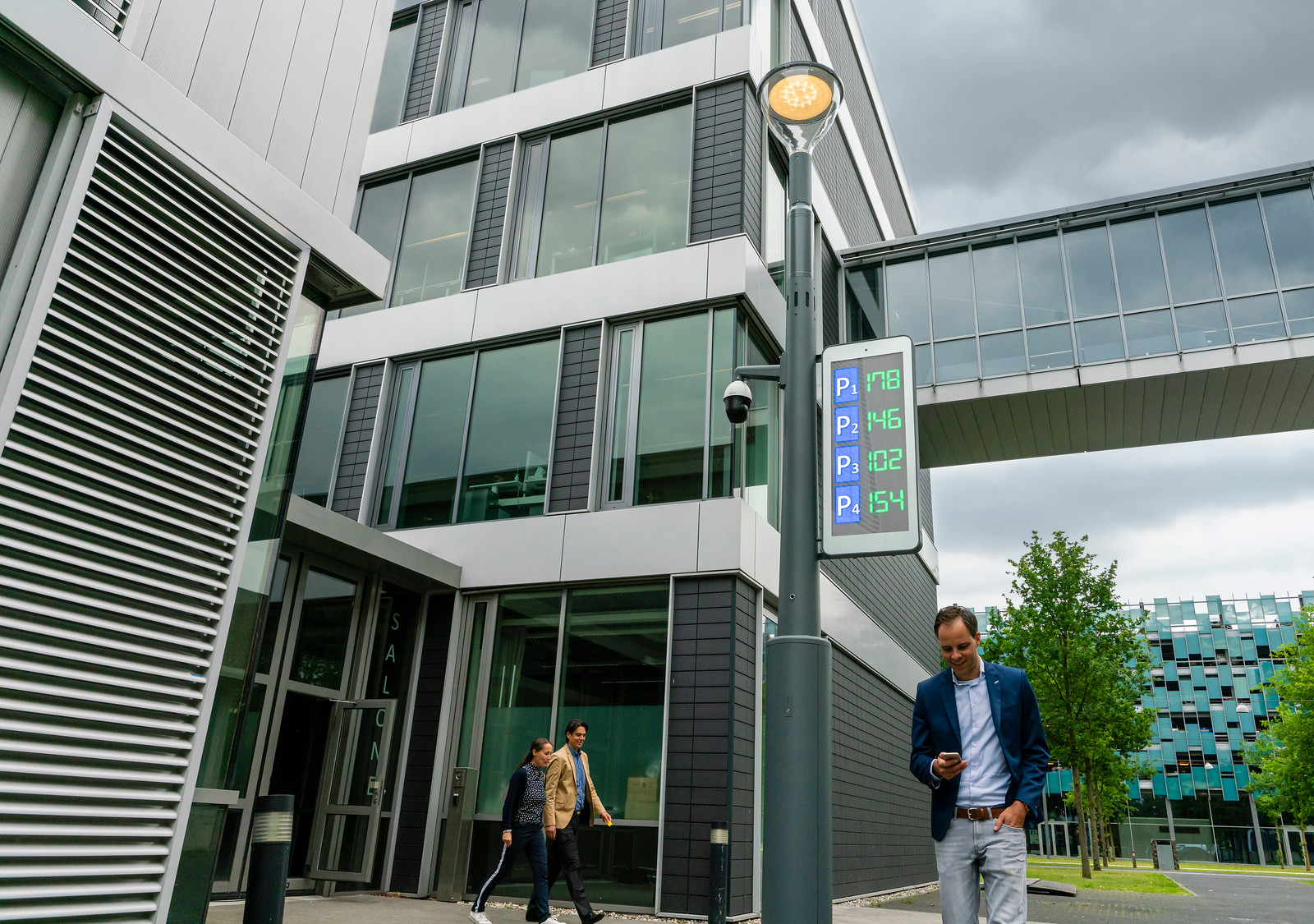 (Image: Signify)
"We've significantly upgraded our smart pole's connectivity capabilities, including digital sensors and stronger WiFi for local connectivity. Concealed integrated antennas offer 4G and 5G services from multiple carriers. This delivers on the promise of the smart city of the future – transforming the humble streetlight into a platform for delivering smart city services. A new range of sleek designs allow these poles to match any urban aesthetic," said Musa Unmehopa, General Manager of Signify's BrightSites venture.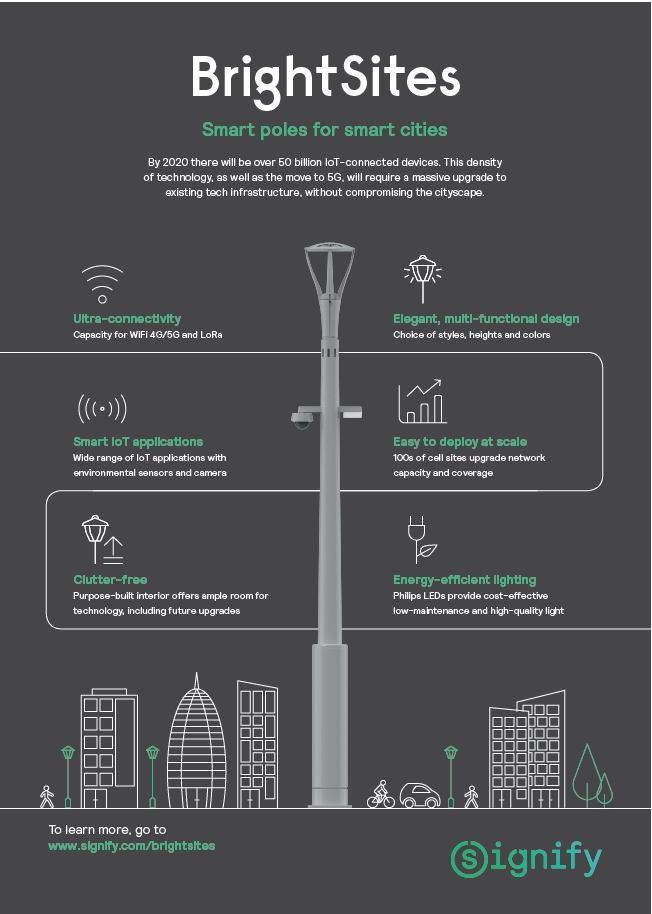 BrightSites smart poles have already been installed in cities around the globe, from New Caledonia to San Jose, US to Hospitalet, Spain. "The BrightSites smart poles have allowed us to transform public spaces by seamlessly integrating technology into citizens' daily lives," said David Quirós, City Councilor for Innovation and Culture – Hospitalet, Spain.