When and in what product Apple will adopt Micro LED display technology has been an ongoing topic for the industry. Apple Watch and AR/VR smart glasses were the two products that are most likely to adopt Micro LED according to industry rumors as well as Apple's revealed patents.


On August 1, 2019, a new Micro LED display patent applied by Apple was published in Europe, reported Patently Apple. The patent abstract described that it states the structure and methods of Micro LED display fabrication, including how LEDs are transferred to a carrier substrate and then patterned to LED mesa structure. Then the LED mesa structure can be transferred in bulk to a display substrate.

In the process, different color LEDs are bonded to different electrode pads. According to the patent, the bottom surfaces of the first and second metallic bottom contacts are co-planar. Also, the patent also said that the processing sequence may facilitate the integration scaling of the LEDs to small micro dimensions.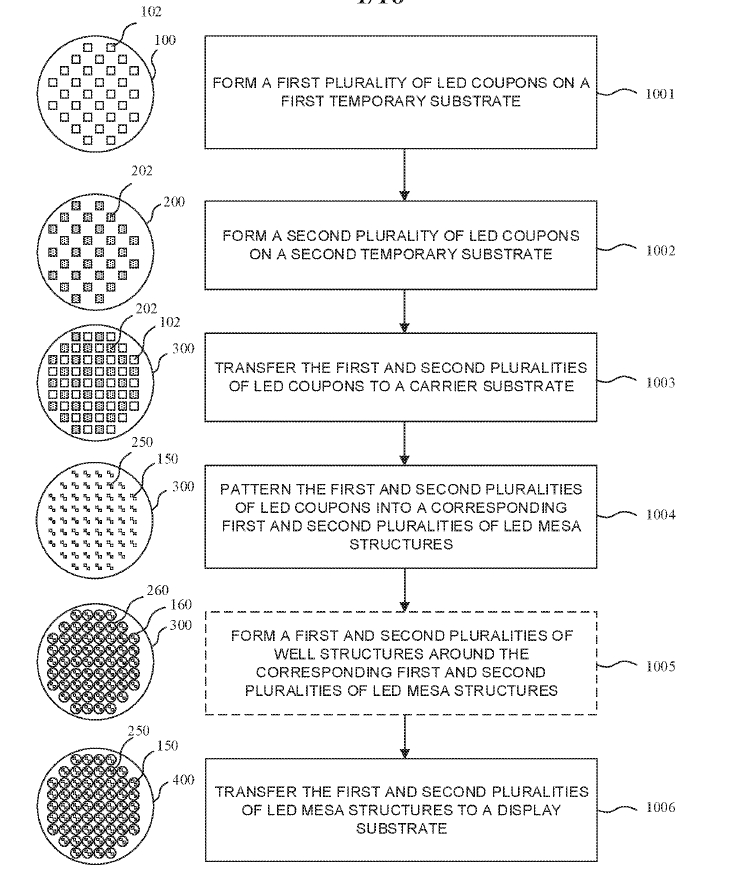 (Image: World Intellectural Property Organization)
The patent description noted that the Micro LED based displays are for "portable electronics, computers and televisions commonly utilize glass substrates with thin film transistors (TFTs)."