PlayNitride will exhibit at SID 2022 in San Jose McEnery Convention Center from May 10th to 12th. Along with the trend of MicroLED commercialization, PlayNitride is going to exhibit three different scenarios to bring the visitors to experience the MicroLED world.


First, the 132-inch PixeLED Matrix seamless tiling MicroLED modular display as a welcome banner, showing unlimited contrast ratio, 116% NTSC, 2000nits brightness to catch the eyes in a short viewing distance than ever. The delicate and vivid picture quality can break the limitation of large signage boards, allowing all practical technology combined with art to become a smart street scene.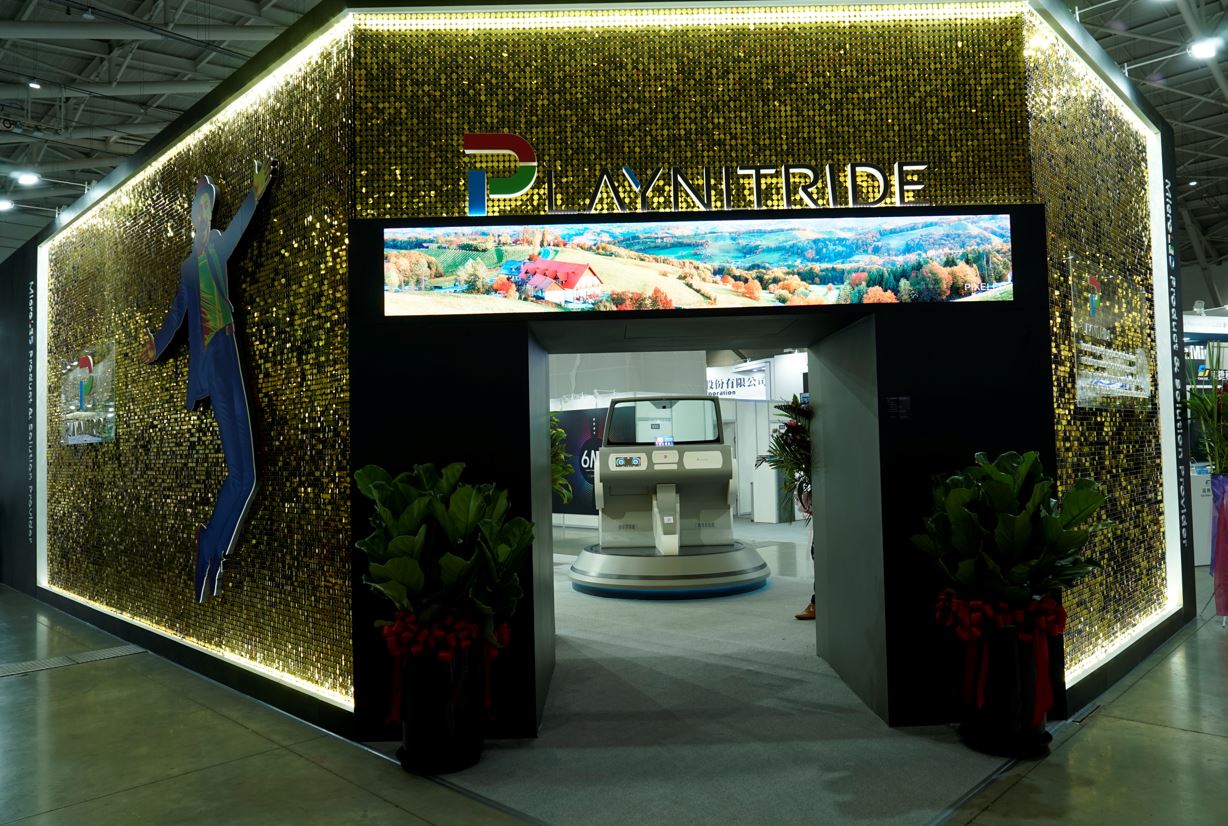 PixeLED Matrix Modular MicroLED Display in 132-inch
In the middle of the booth is the automotive area, and the center console module demonstrates different usage of the MicroLED display. 9.38-inch transparent MicroLED display in the first debut shows 65%~70% transparency which is required by the automotive specification. Brand new 11.6-inch MicroLED display in 24:9 ratio and 2.5K resolutions can satisfy the requirement of the automotive market. Besides, 1.58-inch passive matrix square MicroLED display can be used for wearable applications and for showing brief information on cars. The MicroLED display automotive demonstration could bring more ideas to visitors.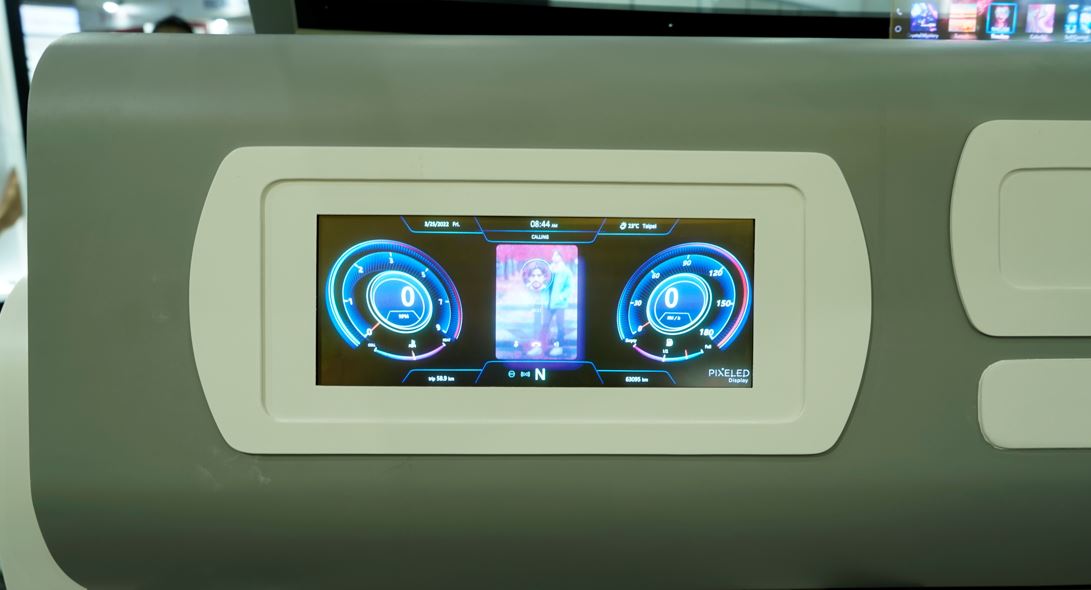 Dashboard - 11.6-inch 24:9 Automotive MicroLED Display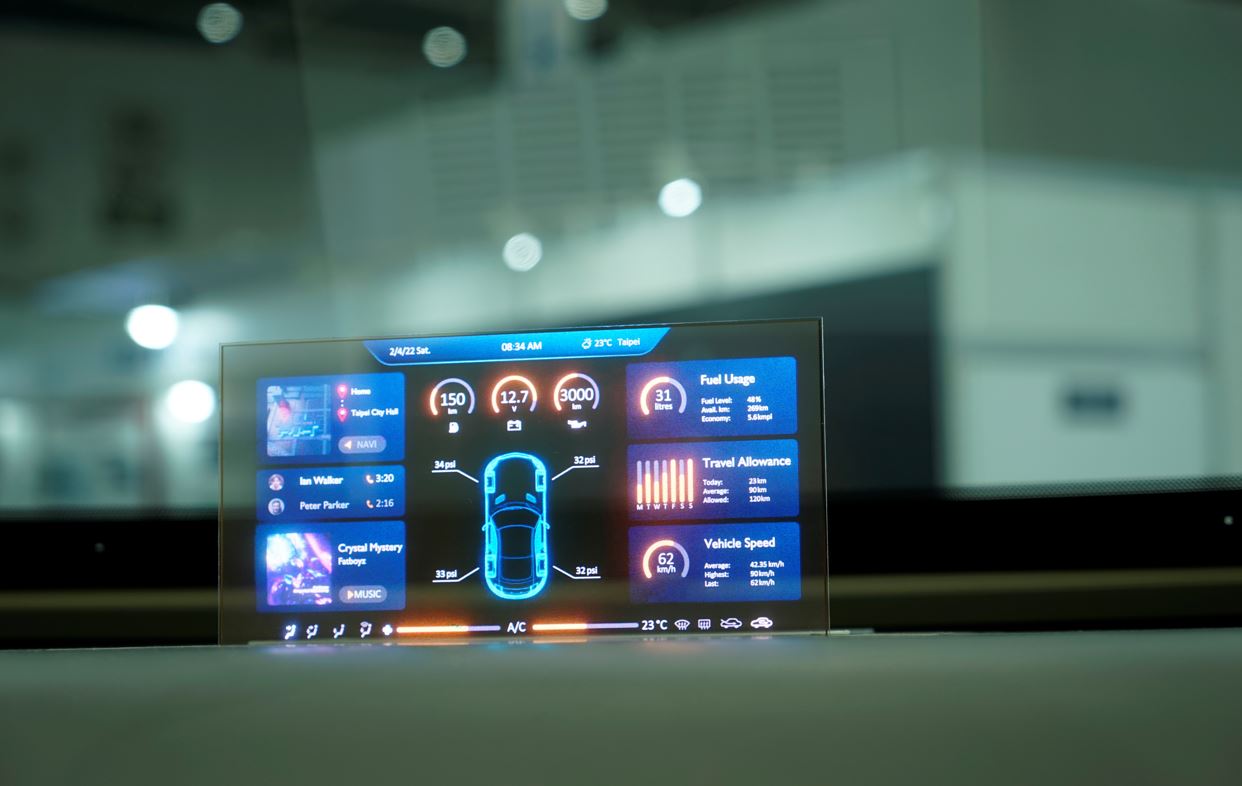 Center Console - 9.38-inch Transparent MicroLED Display
Surrounding the booth are concept demonstrations of smart home applications and consumer electronics products. The 7.56-inch QD MicroLED display as a mural sided by another FHD resolution LCD display shows an unlimited contrast ratio and 120% NTSC performance and the difference of power consumption to prove how eco-friendly the MicroLED display is. 1.39-inch in circular and 1.58-inch in square show high brightness and resolution as smart watches which are free from sunlight interference. Furthermore, flexible MicroLED displays are packed into fashionable designs.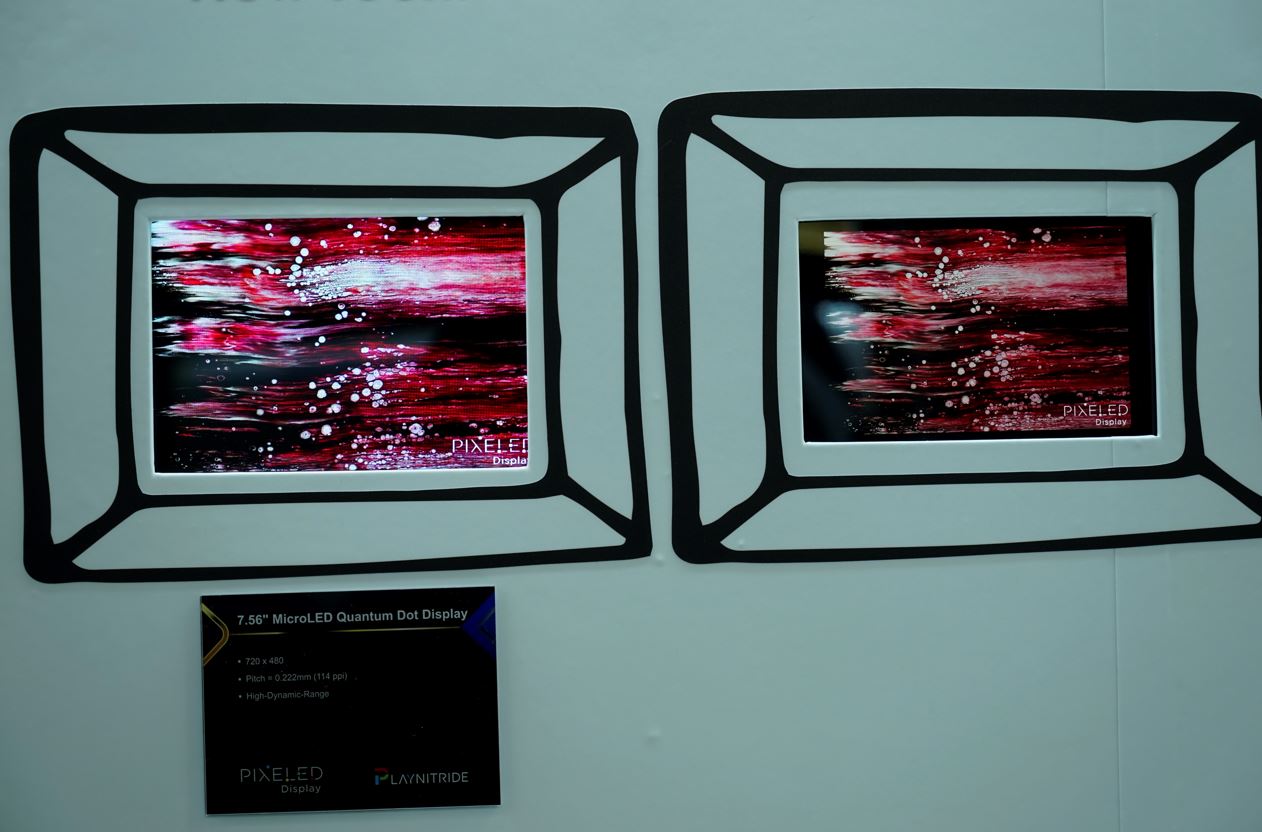 7.56-inch MicroLED QD High Contrast Display vs. LCD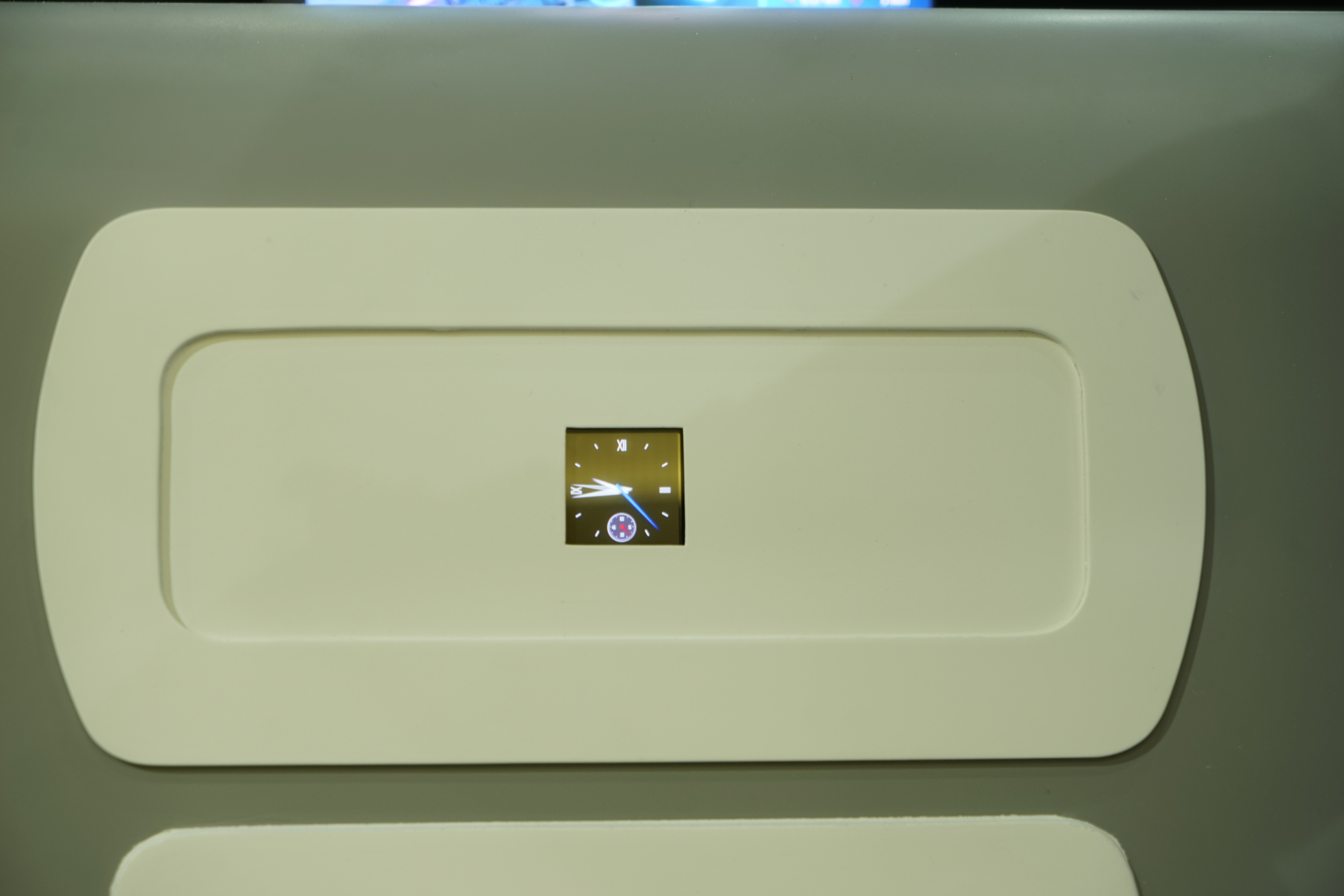 Function Clock - 1.58-inch Passive Matrix MicroLED Display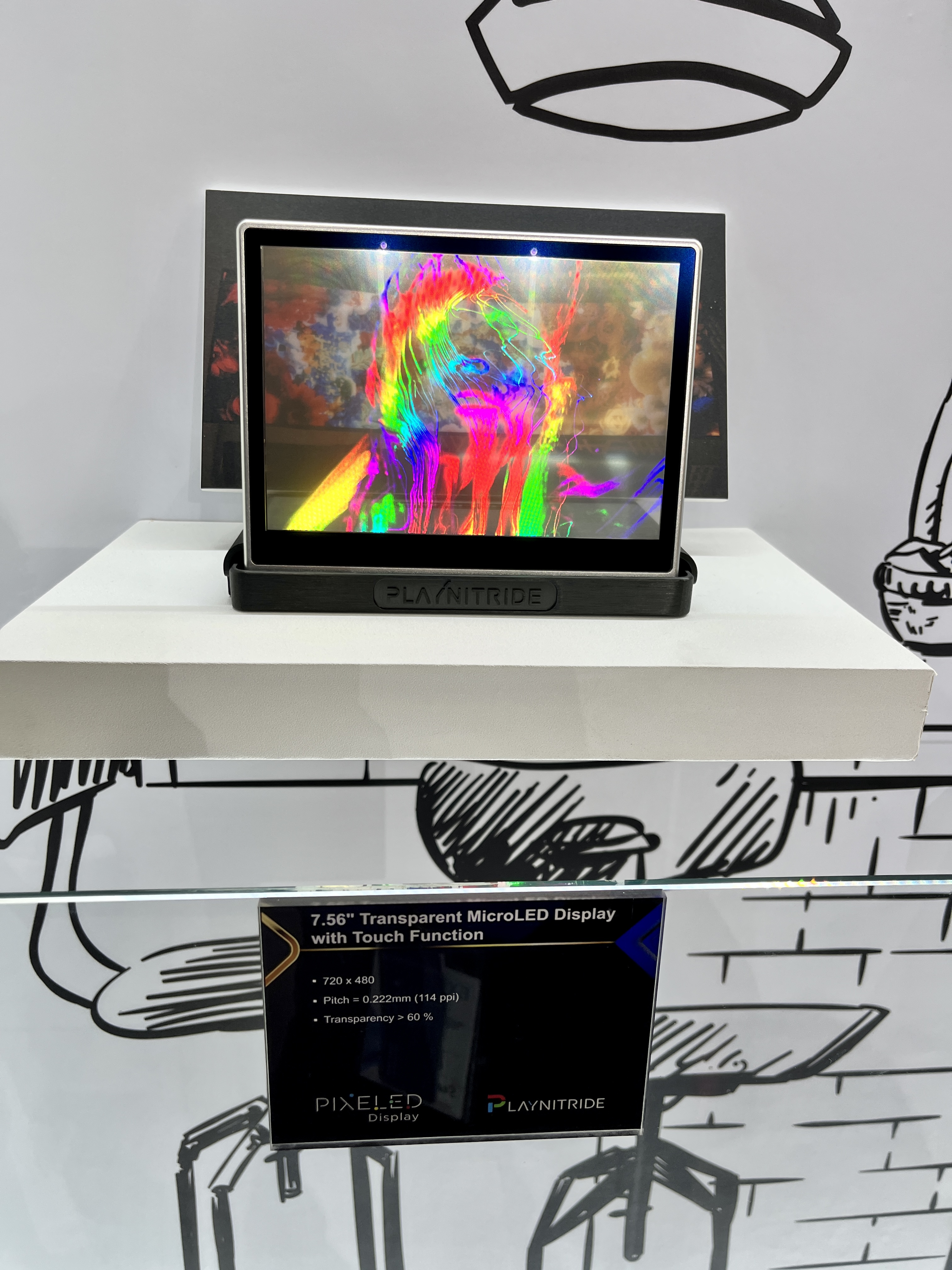 7.56-inch Transparent MicroLED Display with Touch Function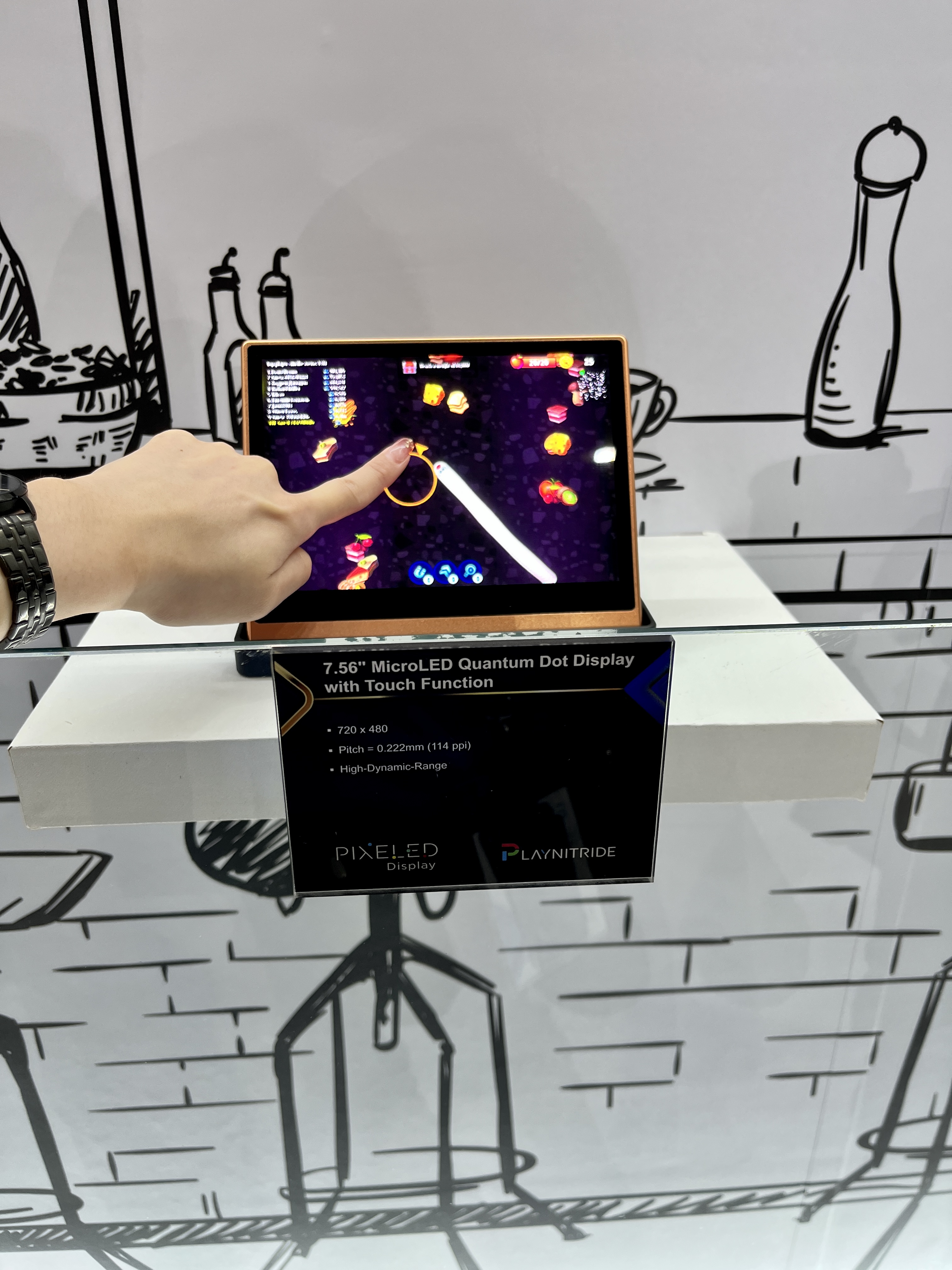 7.56-inch MicroLED QD High Contrast Display with Touch Function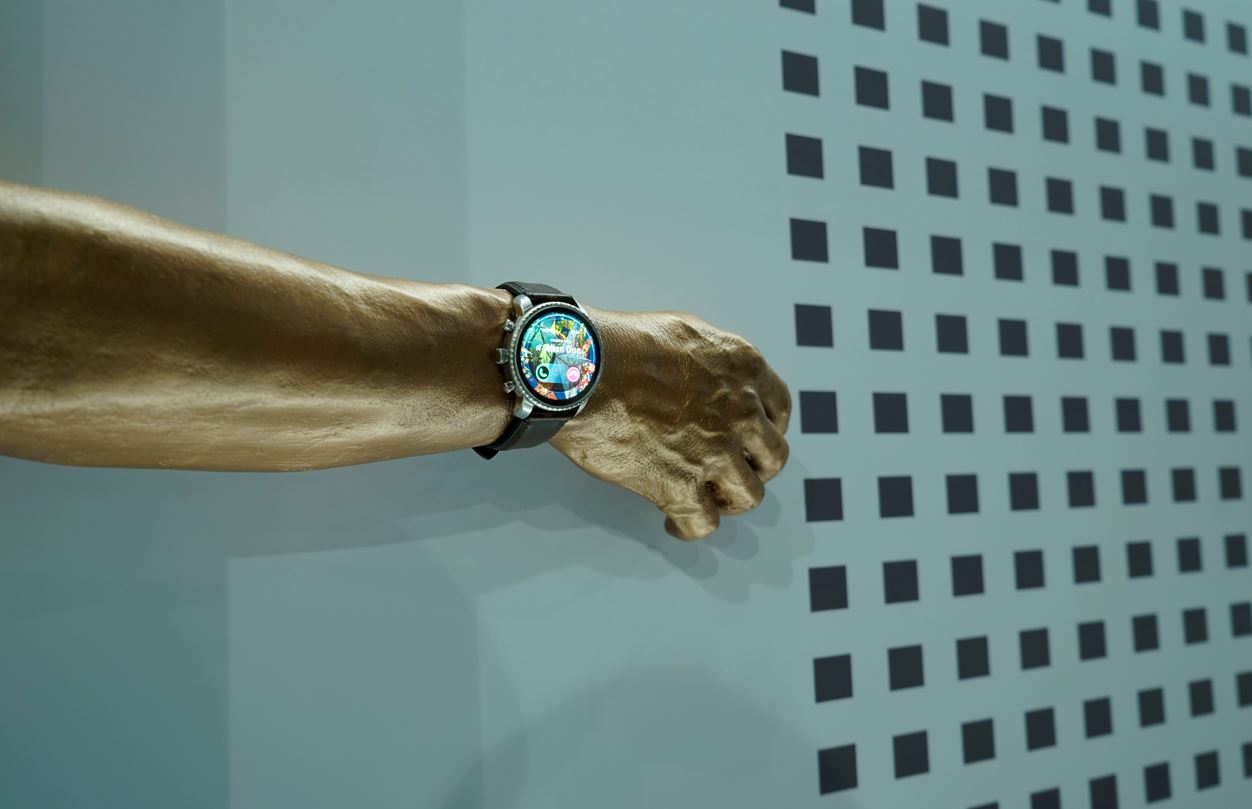 Wearable Application - 1.39-inch Circular MicroLED Display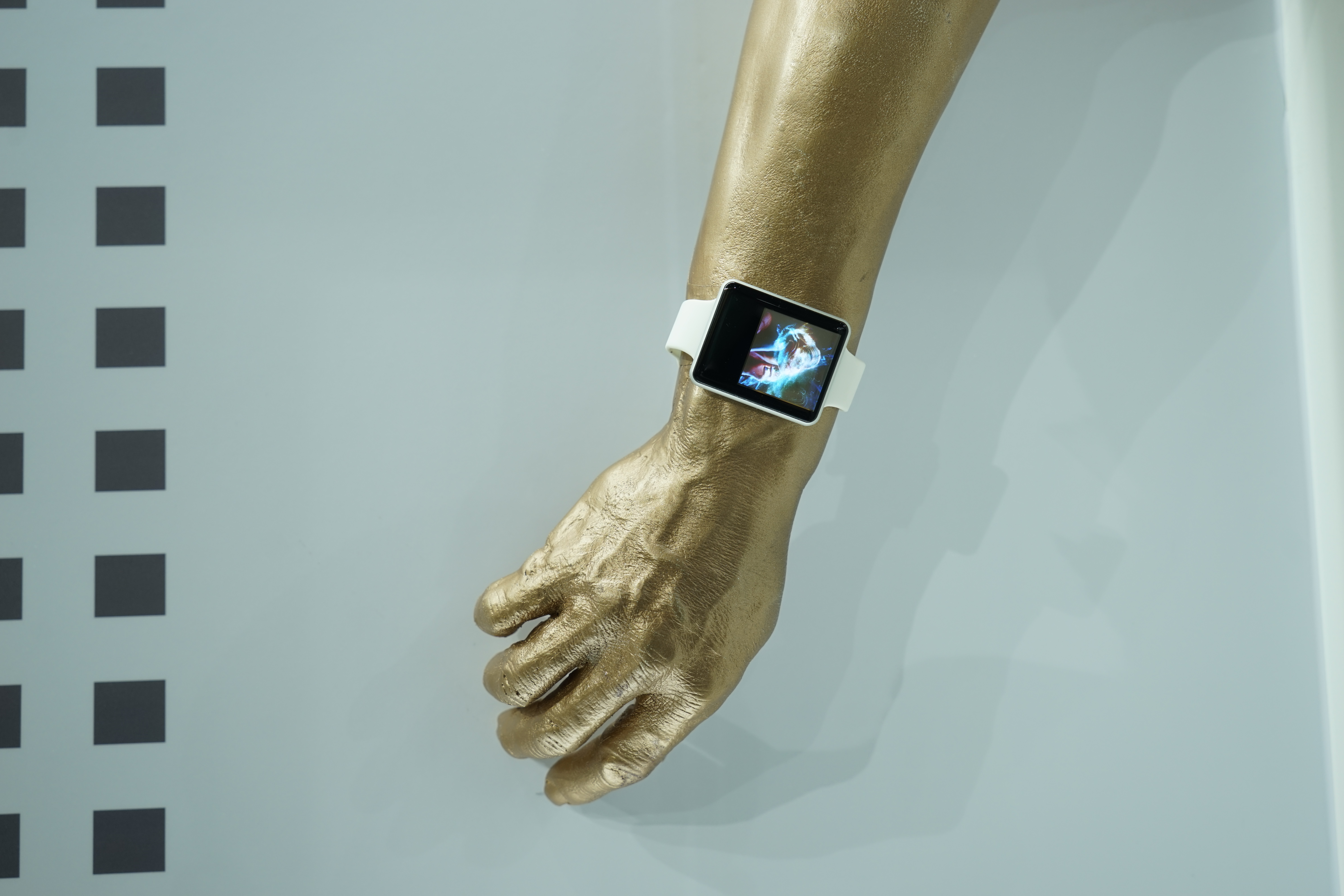 Wearable Application - 1.58-inch Square Passive Matrix MicroLED Display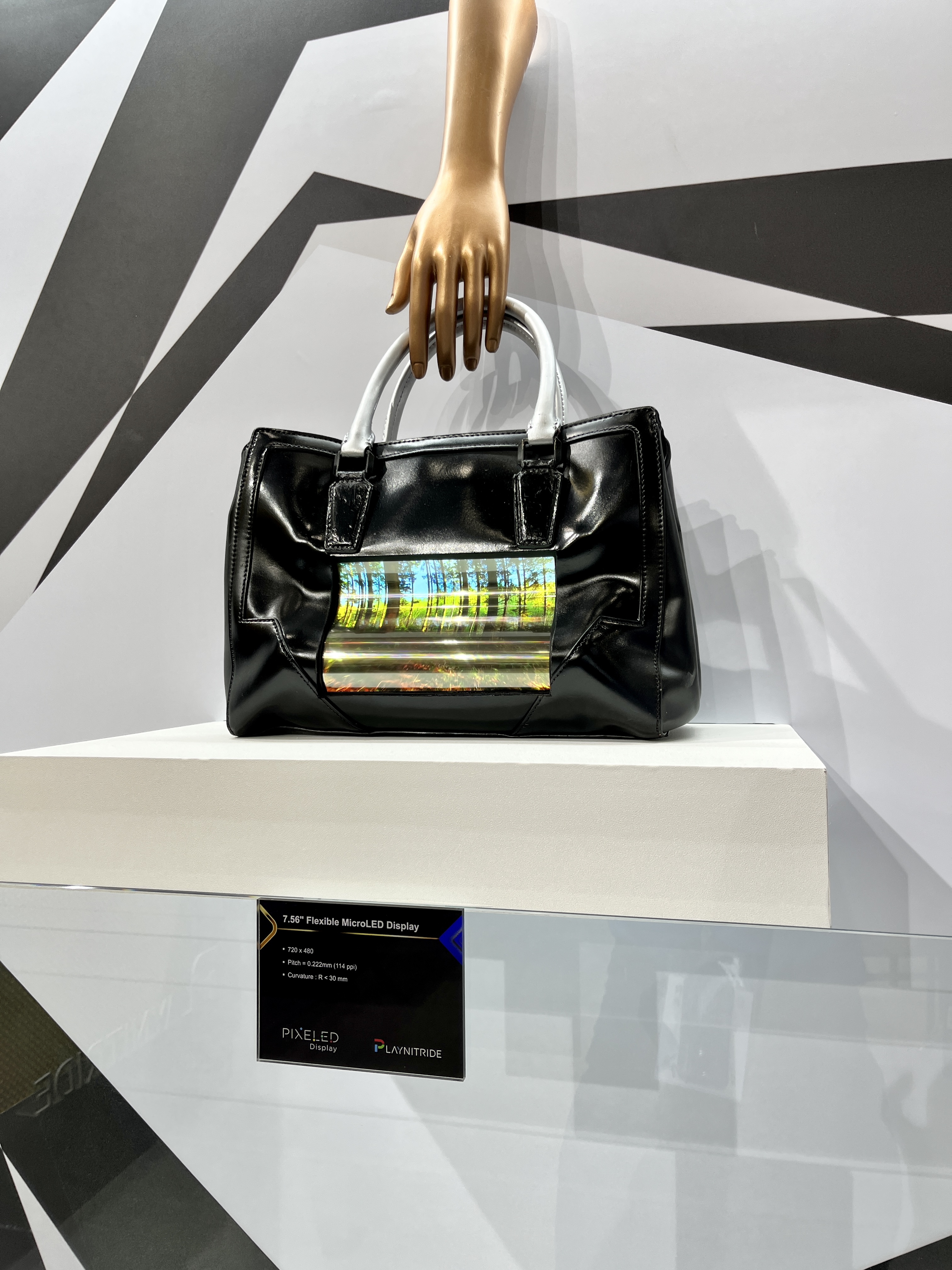 7.56-inch Flexible MicroLED Display
MicroLED plays an important role in Metaverse. There is an independent area for the visitors to experience the AR application by the 0.49-inch, 4536ppi, FHD resolution (1920*1080), full-color, awarded µ-PixeLED MicroLED micro-display which is the highest specification in the world.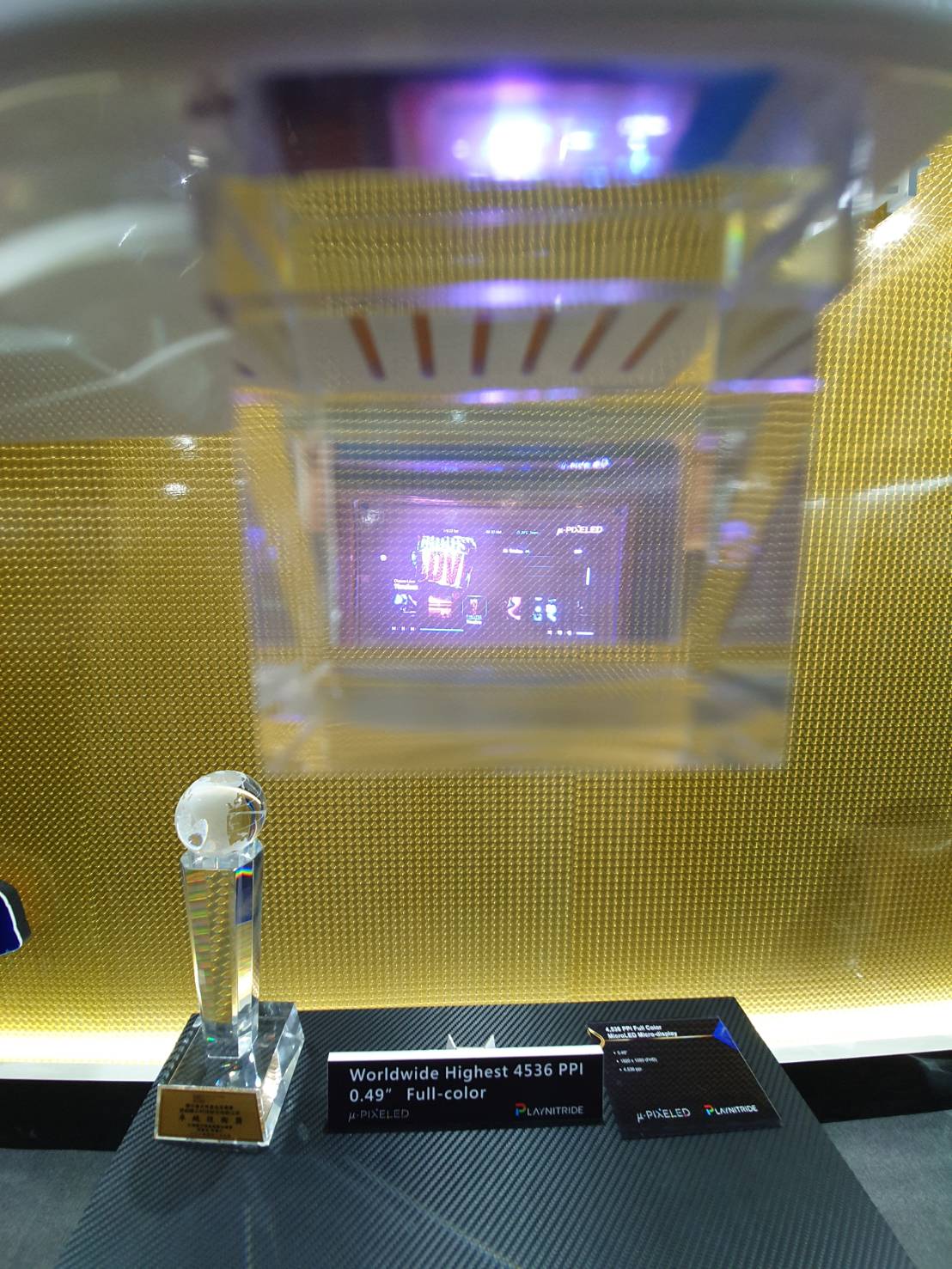 4,536 PPI Full Color MicroLED Micro-display
PlayNitride provides different MicroLED solutions for different application scenarios at SID Display Week 2022, which can bring the visitors to experience the advantages of what MicroLED can be. No matter the upgrade performance of traditional display or further display applications, MicroLED shows great performance as the "ultimate display" everyone expected.
2022 Micro LED Self-Emissive Display Trends and Analysis on Suppliers' Strategies
Release Date: 31 May 2022 / 30 November 2022
Language: Traditional Chinese / English
Format: PDF
If you would like to know more details , please contact: