v2 Lighting Group, an innovator in modern, specification grade LED lighting, has announced the MODO family of specification-grade luminaires, built with high performance LED technology. MODO is a collection of classic shapes and shades transformed into modern designs with numerous configuration options for lighting specifiers to express their unique design concepts.

(Image: v2 Lighting)
Combining form and function, MODO's bold shapes are captured in five models: Bellini, Duomo, Forno, Cappello, and Toro in large (16" to 36" diameter) and small (10" to 12") sizes. In addition to MODO's precision engineering and quality materials, each fixture is highly configurable. Specifiers can finish the inside and outside of MODO separately in any of 30 standard colors. Optional decorative rings on the shade or center disk diffusers along with over 60 color cord options further expand the pallet of choices.
"MODO is for architects and designers that want to put their signature in a space by specifying a unique and stylish fixture without compromising high light quality." said Chris Varrin, CEO of v2 Lighting Group.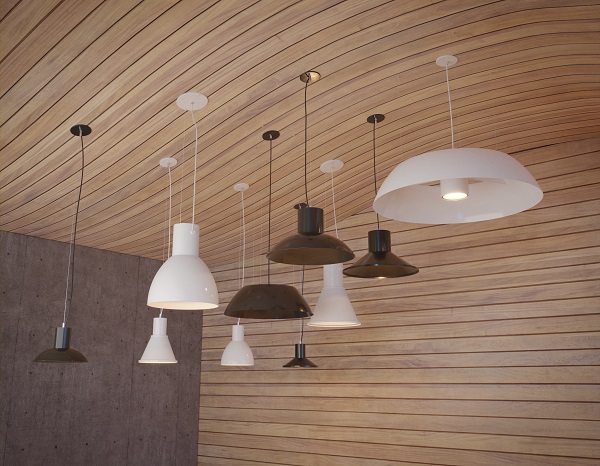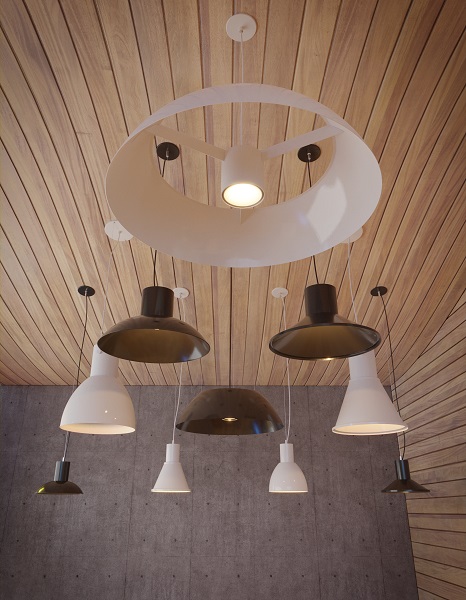 (Images: v2 Lighting)
Designed with Xicato LEDs for unmatched light quality and color consistency, MODO also offers optical accessories for direct, indirect and diffused lighting options, it supports up to 4000 lumens, 83 or 98 CRI and dimming to 1%. MODO is mounted from aircraft cable as either a down only or up + down lighting fixture.