Specialty Lighting introduces continuity – continuous LED illumination without any dark spaces between directly connected fixtures. Continuity, with acrylic prismatic difusser, is available in 12", 24", 36", and 48" lengths that can link up to 12 fixtures. The integrated power source means no bulky external driver is needed. Optional cord connects fixtures around corners.
The design focus by Specialty Lighting was to create an efficient LED with no dark spots between directly connected fixtures as well as eliminating the need for an external driver.
"LEDs have made a huge impact in the area of lighting design," explains Greg Carpenter, President, Specialty Lighting. "Architects and interior designers are no longer limited to using off-the-shelf lighting solutions – designing light fixtures around a lamp source is quickly vanishing. As a lighting designer and manufacturer, we can easily create solutions like continuity to integrate with the space as opposed to fitting a fixture within the space."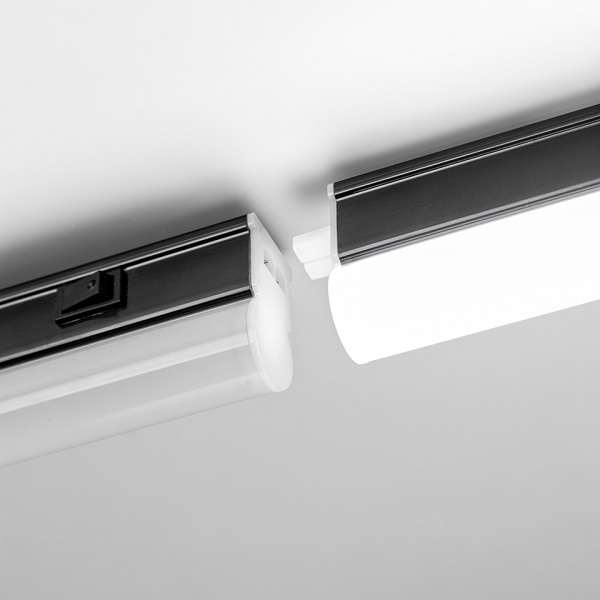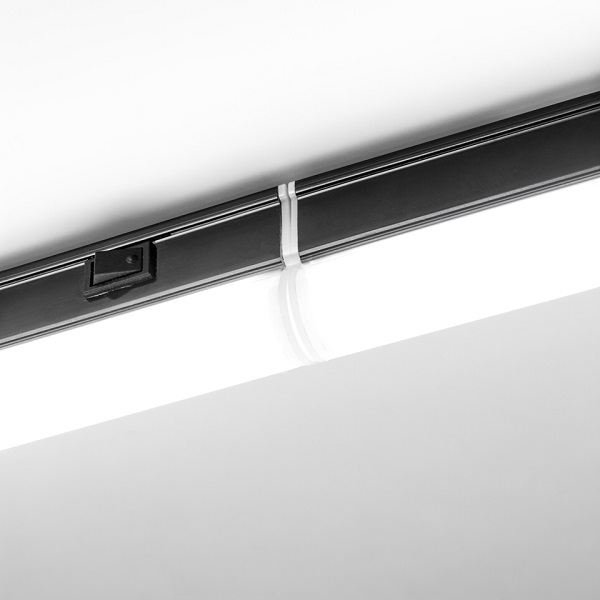 (Images: Specialty Lighting)
Since LEDs are more efficient than traditional lamp sources, continuity consumes less energy and reduces the ambient temperature of a room. Easily mounted with provided hardware, the fixture is available in black and white finishes.