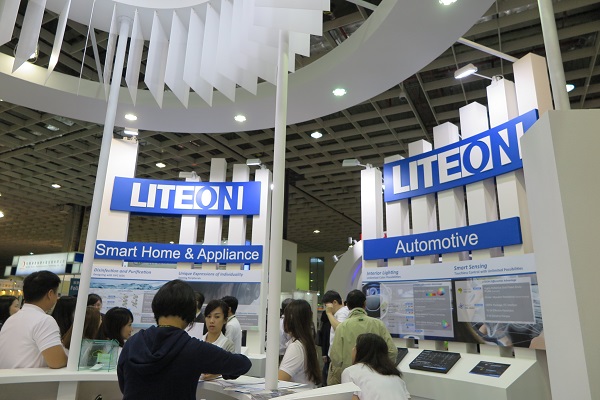 (Image: LEDinside)
LITE-ON Technology reported January consolidated revenue of NT$16.51 billion, up 2% Y-o-Y and decreased 8% M-o-M supported by stable end-demand from core businesses.
Optoelectronics business segment contributed a 24% share of total sales. Thanks to the growing demand from invisible LED, ongoing market share gains in LED components, smooth delivery of LED vehicle lighting, coupled with street lighting's increased shipment to Middle East market, overall LED related products posted a growth of approximately 30% Y-o-Y.
Information Technologies business accounted for 55% of total reveune, of which, ongoing delivery growth of high-end server and networking power management systems for cloud computing as well as power supplies for AI Smart Home devices, market share gains in HIS (Human Input Solutions - PC Keyboards and Peripherals), coupled with shipment increases in laser models of Multi-Function Peripherals supported Information Technologies to achieve a revenue growth of over 10% Y-o-Y in January. Meanwhile, the Storage segment accounted for 13% of sales.