LEDtronics introduces the latest additions to its highly popular and affordable series of dimmable, high-lumen and high-efficiency LED High Bay Fixtures.
The 300 and 500 watt low-profile luminaires join the 100W, 150W and 200W in the HBL005 series to offer superior light output in a compact, lightweight body that delivers the longevity, premium performance, reliability and energy efficiency of LED lighting technology.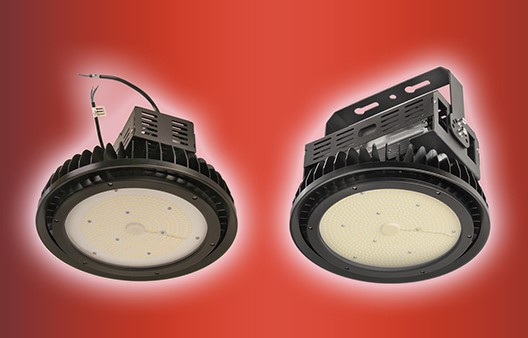 (Image: LEDtronics)
The 300-watt HBL005 provides close to 40,000 lumens and replaces old-technology metal halide and high-pressure sodium bay lights up to 1000W — a 70% energy savings! The 500W replaces up to 1500W HID lamps. Both are designed for eyebolt chain suspension installation, while the 500W may also be installed through bracket surface mount.
These Title 24 Compliant HBL005 units are three-way dimmable and provide a 120° wide beam angle with a uniform light distribution pattern. Available attachments for these units include 60-degree-beam polycarbonate and 90-degree aluminum reflectors.