ERP Power LLC (ERP), a provider of small, smart and connected LED drivers for the lighting industry, announced its compact constant voltage drivers for indoor and outdoor LED signage applications will be demonstrated May 8-10 at LIGHTFAIR International 2018 in Chicago. The new VGM Series drivers are available in 60W/12V and 100W/24V models that deliver double the power density of industry competitors and achieve 90% efficiency from 50-100% of load with power factor greater than 0.9 and THD less than 20%.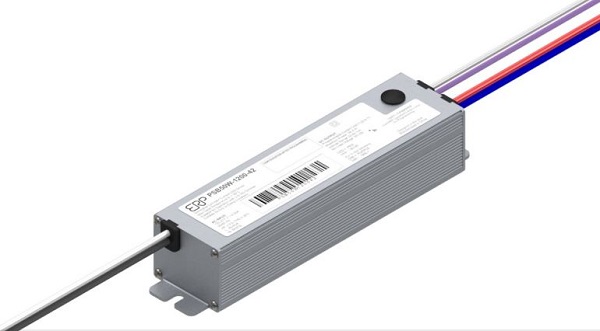 (Image: ERP Power LLC)
"ERP has once again redefined what small and powerful means in the LED lighting industry," said Jeffrey Frank, CEO of ERP Power. "LED signage designers are no longer constrained by the size of the power supply when crafting creative signage experiences."
The patent-pending power electronics design comes in an IP66-rated aluminum housing to improve thermal performance, and complies with the UL879 standard for electric sign components, while also being listed in the UL Sign Component Manual (SAM). The VGM Series helps LED signage manufacturers meet the technical requirements of ENERGY STAR®, California Title 24 and the DesignLights Consortium (DLC) specifications. The UL Class 2 VGM Series driver is one-fifth smaller than similar capacity drivers in the industry, integrates 6 kV surge protection, and is highly efficient to reduce electricity consumption. The new ERP drivers are designed in California and built to last with a 5-year limited warranty and predicted lifetime of 50,000 hours at Tc=90°C.