As China witnesses the phenomenal growth of its display industry, its global counterparts also face new challenges. Large-scale production of traditional LCD panels has fallen into a "dilemma of abundance", where the current focus of display enterprises has shifted to how to best develop the potential of new technologies.


Vehicle-equipment industry - five major visible development trends

In recent years, panel makers such as JDI, Innolux, AUO, LGD and BOE have made significant efforts on the layout of the vehicle display industry, which shows immense market potential.

TIANMA
Outstanding performance, Number 2 in global dashboard shipments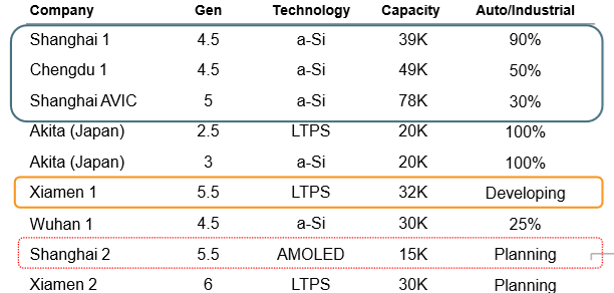 JDI
Company's performance pressure reduced partly by the vehicle-equipment industry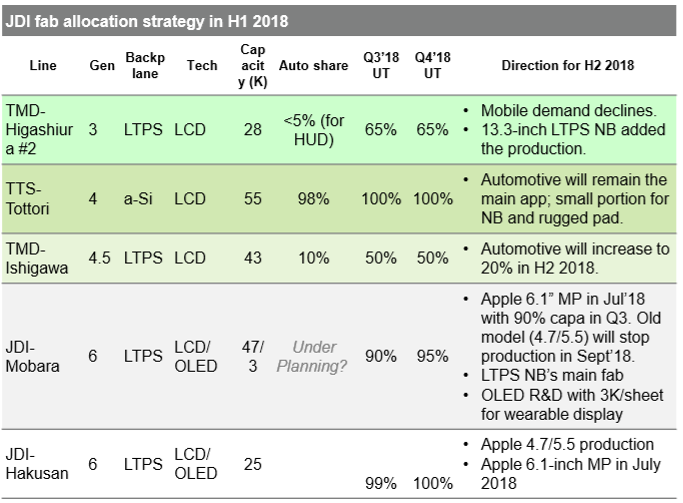 Innolux
Serving China and the aftermarket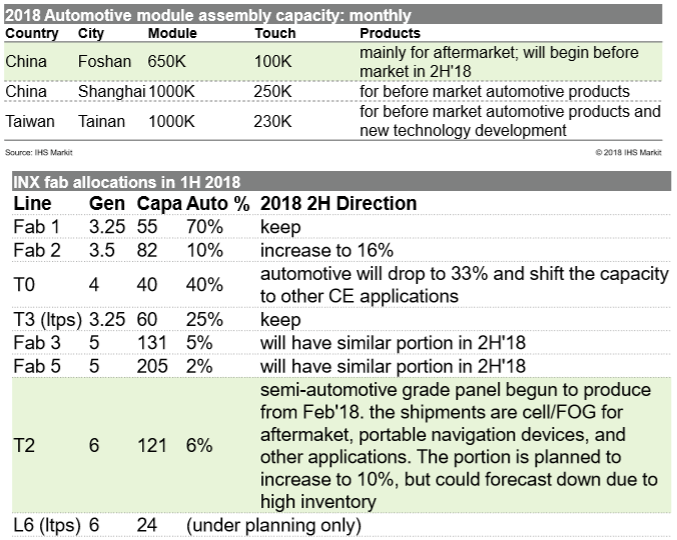 LG
A large-size focus , Number 1 in global shipments of central-control products




Previously, vehicle display pursued an integrated design with a relatively long life cycle. However, an increasing number of separation screen designs is emerging with a shorter life cycle, which demonstrates five major visible development trends in consumer electronics display.

Large screen – a major trend in vehicle display. With the nonstop development of intelligent driving technology, cars will become more interactive and intelligent. Akin to mobile phone screens, vehicle display size will also continue to expand. Moreover, vehicle screens can now be expanded horizontally and vertically so as to provide a wider display space. In fact, a multitude of vehicles has begun to carry large screens. For example, all Byton vehicles come equipped with a 48-inch LCD screen.

High-definition – as mobile phone screens continue on a path of development, consumers will continue to propose higher requirements for vehicle display resolution. Low-resolution display has lost the ability to meet market demand, leading vehicle display closer towards higher resolution. LTPS LCD has better electron mobility than a-Si LCD, which is capable of meeting higher-resolution requirements. Due to its advantages of narrow bezel, high brightness and In-cell, LTPS is now widely adopted by manufacturers. JDI and Innolux were the first to move into mass production of LTPS, according to Sigmaintell, while TIANMA, LGD and AUO are currently in the game. In addition, panel makers, led by JDI, have been recommending LTPS technology to vehicle manufacturers since 2017. In the same year, LTPS took up 2% of the market share in the vehicle display industry. In effect, in addition to resolution, high-definition vehicle display has also led to higher requirements in contrast, field of view, optical index and response speed.

Interaction - Like smartphones, touchscreens might very well become a must-have for vehicle display. Vehicle display has higher requirements for touchscreen, which should be lighter and more sensitive. At present, vehicle display has introduced a large number of capacitive touch applications. In 2017, the TP loading rate reached 22%, and by 2020 it is projected to reach 58%. If OLED were widely introduced into the vehicle display market, its touch technology would also be worthy of attention. OLEDs are classified into rigid OLEDs and flexible OLEDs. The former will be dominated by On-Cell, while in-Cell may prove prevalent in the latter. By 2020, In-Cell is expected to be the mainstream in the OLED market.

Multi-screen - In addition to dashboard and central-control displays, much more is coming in the vehicle display arena. TIANMA believes that multi-screen can be viewed from two angles. The first is "from 0 to 1", which means vehicles, where no screen existed before, can now be equipped with one, such as a rear seat control display or vehicle key display. The second is "from 1 to an"". HUD and Mirror were previously only installed in high-end vehicles. Due to security demands and the introduction of AR technology, HUD and Mirror have since seen significant development.

Polymorphism - Unlike flat display, flexible display will bring even more possibilities to interior design. More and more anomalous screens, flexible screens and transparent screens are coming into play. These new possibilities leave much space to think about layout and design of interior space, which would provide users with a higher sense of technology. It's worth mentioning that Samsung was the first to introduce OLED to the vehicle industry, and despite the fact that they had once give up , they restart to promote the technology at present.

CODA and Reed Exhibitions Kuozhan will be holding DISPLAY CHINA 2019 on June 26-28, 2019. Its show floor will feature a 180-square-meter area, namely the New Vehicle Display Innovation Display Area. Invitees will include professional visitors of all levels from the automotive electronics industry, together with touchscreen and display panel factories. The concurrently held Smart Cabin & Vehicle Display and Intelligent Interactive Technology Conference 2019 will be held in cooperation with New Energy Times on June 28. This conference will discuss hot topics such as next-generation, vehicle image display control technology and flexible OLED applications, the latest solutions in multi-screen integration, DLP projection technology, holographic technology, vehicle display full-fit processes (OCA, OCR full-fit technology, full-fit process and problem analysis, In cell/On-cell technology application in vehicle), as well as exploring and predicting the development and future trends of the smart cabin market.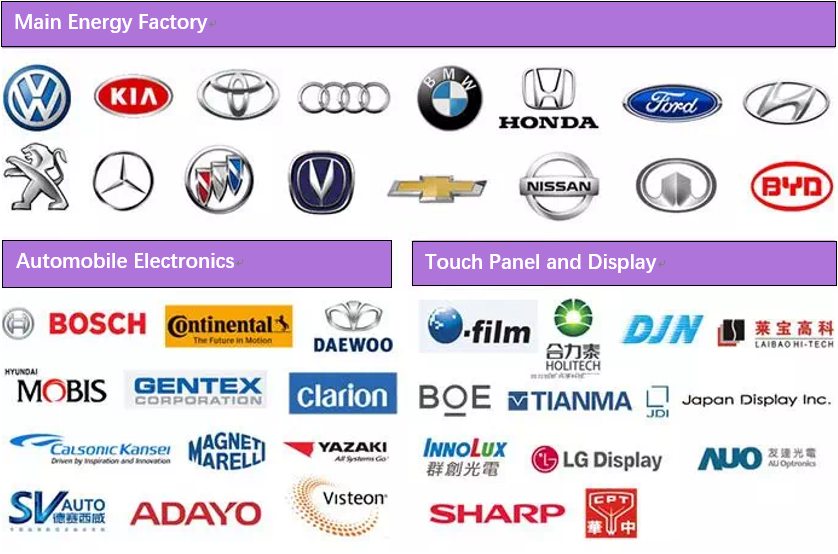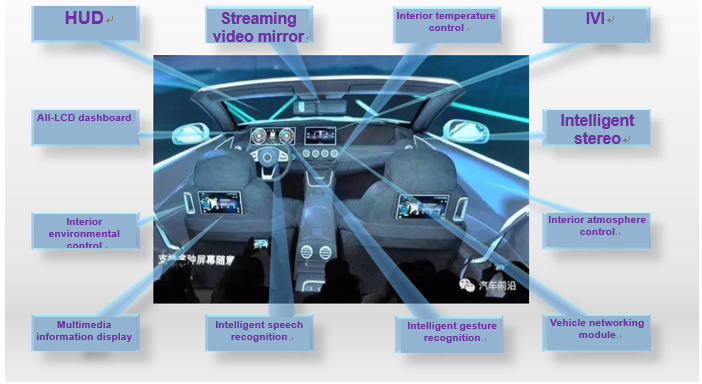 Uncharted Lands in the Panel industry

The plethora of drivers in modern times has the ability to ramp up industry development. There is also immense demand for product innovation. Development potential in the panel industry is not only huge in vehicle display. Intelligence interaction and commercial display are also uncharted lands just waiting to be explored. At present, about 39.9% of all digital signage panels are used in the retail market. The commercial retail industry is experiencing rapid growth. Consequently, last year saw its sharpest growth in commercial display panel shipments, at a year-on-year increase of nearly 27%. It is expected that the entire commercial display panel market will reach an annual revenue of $2.88 billion by 2020.

The organizers of DISPLAY CHINA long foresaw these trends, along with the struggle to promote industry development. To that end, they have striven to create an exclusive commercial platform dedicated to intelligent and interactive display, where buyers and industry leaders from commercial display, digital sign factories, vending machine manufacturers and interactive machine manufacturers can experience and purchase the latest touch display technology. The concurrently held Intelligent Interactive Development Summit will discuss the future development model of digital cities with, among others, industry experts, panel exhibitors and logo production buyers, who'll be sharing their experiences and insights with a focus on the aspects of new framework materials, environmental protection and sustainable development to new display technologies, new software integration solutions and current commercial space solutions.

Looking back at DISPLAY CHINA 2018, the three-day event boasted an exhibition area that stretched across 12,000 square meters and attracted nearly 200 industry brands and a total of 12,710 visitors, including 1,160 professional visitors from 31 industry companies.

DISPLAY CHINA 2019 is projected to attract nearly 20 thousand professional visitors, 1,000 invited buyers, 2,000 visitor groups and 3,500 overseas buyers. Well-known enterprises such as BOE, JNC, TIANMA, ELC, Jingkun, LTMS, Edwards, KOSAN, Yangpu Industrial, Sunlonge, Youji Guangxian, Jspacktech, Huiguang, Naibo, Hangzhou Guangli, Maolian will be taking part in this year's event.

For more information or booth reservations, please visit the official DISPLAY CHINA website https://www.displaychina.com.cn, or contact us below:
Visitors, please contact:
Wyatt Cui
Tel: +86 21 2231 7220
Emaill:wyatt.cui@reedkuozhan.com

Exhibitors, please contact:
Edison Li
Tel: +86 21 2231 7018
Email:info@reedkuozhan.com

Learn more about the touch(screen) industry. Scan to follow our official WeChat sites.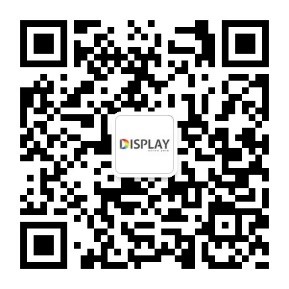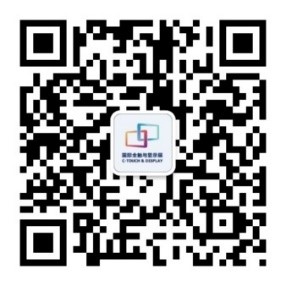 WeChat: DISPLAY CHINA WeChat: C-TOUCH & DISPLAY Exhibition