Nichia has had significant success over the years with UVA LEDs, specifically in convention resin curing applications. Nichia's new 280nm UVC NCSU334A will be able to address mass market goals for water purification and air sterilization using Solid-State Lighting. With its small size (6.8mm x 6.8mm) and strong performance (55mW typical optical power at 350mA), the NCSU334A allows for system miniaturization and long-life solutions where previous technologies could not.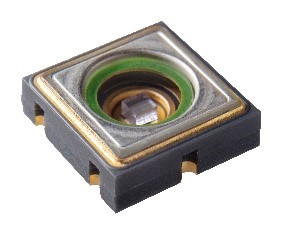 Conventional UVC LEDs (200-280nm) have problems with a more complex crystal growth and a shorter life than UVA LEDs (365-405nm). Through Nichia's unique crystal growth technology that has been cultivated for many years in UVA LEDs, Nichia takes great pride in successfully developing the world's highest quality, high radiant flux, long life UVC LED. The NCSU334A achieves a significant lifetime improvement versus conventional UV lamps. Additionally, this LED uses a newly developed hermetically-sealed package, making it a highly reliable product that is not as susceptible to external environmental conditions and can therefore be used in various harsh environments.
Nichia expects this LED to contribute to the complete replacement of mercury lamps, which create environmental issues for the world's future. Nichia will continue to improve the characteristics of its UVC LED portfolio and aim to create a new Deep UV market leveraging the characteristics of Solid-State Lighting.
LEDinside Prospective:
Three Growth Drivers in UV-C LED Application Market: Surface Sterilization, Static Water Sterilization, and Flowing Water Sterilization
In response to water treatment market demand, Japanese and Korean makers aggressively move to high power LED market development to enter flowing water module application. In the future, the UV-C LED market will move toward polarization: some manufacturers will enter the general consumer market, while others will enter the high-end commercial/industrial market.
Release Date: 10 April 2019
Format: PDF
Languages: English
Pages: 169