Velodyne Lidar announced that Idriverplus, a China-based company who commercialized driverless technology, is using Velodyne's groundbreaking LiDAR sensors in a range of autonomous driving products. Velodyne has strategically teamed with Idriverplus to help Idriverplus with its efforts for mass production of commercial autonomous vehicles, which include street cleaners, passenger cars, and logistics vehicles.


Velodyne LiDAR sensors are used in all Idriverplus self-driving vehicles, providing rich computer perception data that allows real-time object and free space detection needed for safe navigation and reliable operation.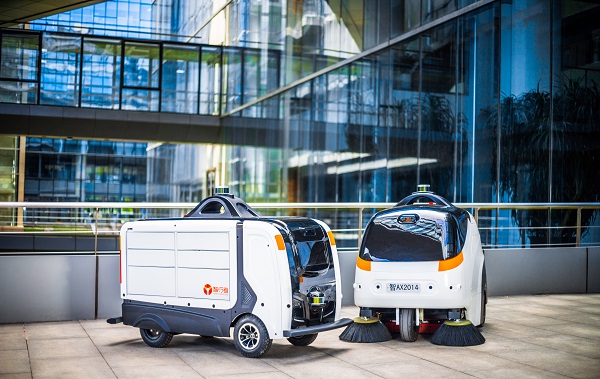 (Image: Velodyne Lidar/Idriverplus)
The Idriverplus street cleaning vehicle, called Viggo, is an unmanned, purely electric solution to intelligently sweep roads. During the cleaning process, Viggo can automatically track and avoid obstacles with stable and reliable performance and monitor real-time vehicle information. More than 100 units are in operation in universities, factories, parks, an amusement park and city streets with deployments in Beijing, Tianjin, Shanghai, Hebei, Zhejiang, Henan, Hunan and other provinces and cities. Idriverplus also has strategic cooperation partnerships in Singapore, Dubai, Malaysia, and other areas in Asia.