Sense Photonics, a company building the next generation LiDAR and 3D sensor solutions for autonomous vehicles, industrial equipment and other applications, announced a close of a US$26 million Series A funding round. The round was co-led by Acadia Woods Partners and Congruent Ventures, with participation from a number of other investors, including Prelude Ventures, Samsung Ventures and Shell Ventures. LEDinside was honored to have a conversation with Scott Burroughs, CEO of Sense Photonics, to understand how the company's solid-state LiDAR system ushers in a new era of advanced 3D imaging technology designed from the ground up to meet the cost, performance and safety requirements for automotive and industrial applications.


Sense Photonics was established in North Carolina in 2016, with co-founders from University of Pennsylvania and MIT. By closing US$5 million seed funding in 2017, the company has expanded with more engineers. In the end of 2017, Sense Photonics finished the engineering prototypes, and was ready to prepare for the commercialization phase. Recently, a US$26 million Series A funding round was closed in May 2019, which will be used for continued development and commercialization of its depth sensing technology and the transition to high volume LiDAR manufacturing.

Currently, Sense Photonics' headquarters is in the Research Triangle Park in North Carolina state and two other business centers are located in San Francisco, CA and Edinburgh, UK.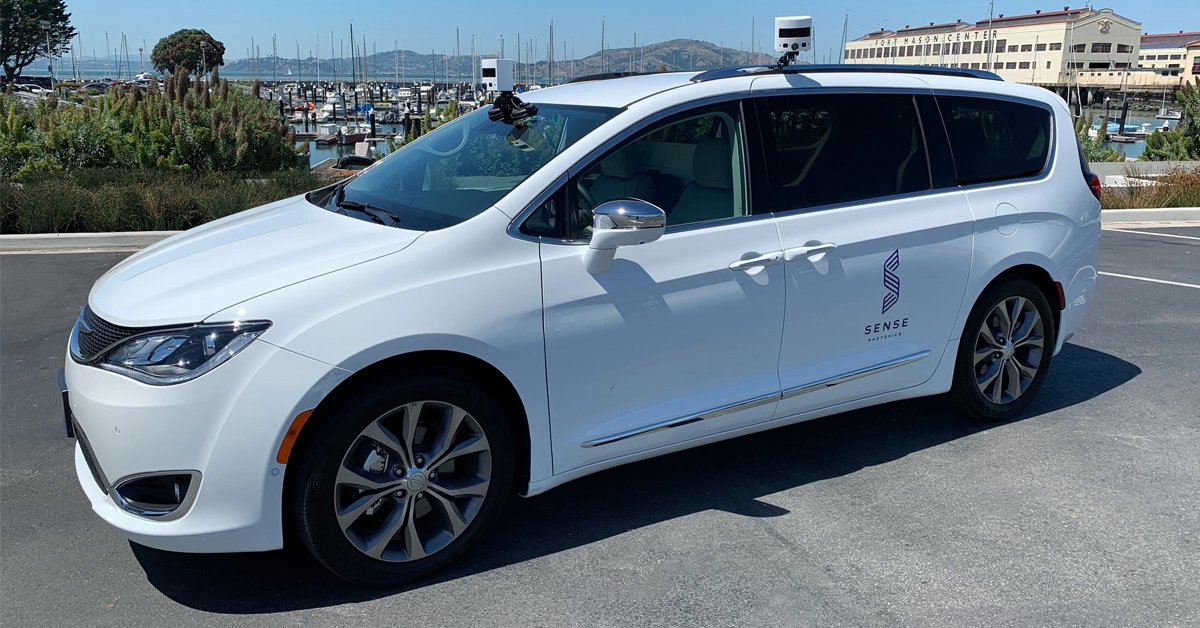 (Image: Sense Photonics)
Regarding its LiDAR technology, Sense Photonics adopts Flash LiDAR. Compared with other competitors, Sense Photonics LiDAR is capable of a very wide field of view (FOV) to create 180 degree horizontal and 90 degree vertical views. In addition, its LiDAR system can also be integrated with an RGB camera to build high resolution images. Furthermore, Sense Photonics' Flash LiDAR combined with a cable design can be easily integrated into automobiles by separating the emitter (transmitter) from the detector array (receiver). Burroughs noted that their exclusive VCSEL array design was based on sparse array technology; therefore, it can provide better heat dissipation and a higher level of eye safety. The next generation product will be able to deliver 200 meter long range detection and is currently in the R&D stage.

Sense Photonics Expands Depth Sensing for Autonomous Vehicles and Industrial Robotics

When it comes to the targeted market, Sense Photonics took an optimistic attitude toward LiDAR development on autonomous vehicle and industrial robotic markets. In particular, Burroughs noted that industrial robotics, such as automated guided vehicle, requires a compact form factor, affordable price, high resolution and wide field-of-view (FOV) which Sense Photonics can fully support. By next year, Sense Photonics will expand depth sensing for autonomous vehicles with its capability of providing 200 meter long range detection.

(Author: Joanne / LEDinside)

LEDinside 2019 Infrared Sensing Application Market Trend- Mobile Sensing, LiDAR and Optical Sensing

Release Date: 01 January 2019
Languages: Traditional Chinese / English
Format: PDF
Pages: 181
For more information, please contact us:
| | | | |
| --- | --- | --- | --- |
| Global Contact: | Taipei: | | Shenzhen: |
| Grace Li | Eric Chang | Paula Peng | Perry Wang |
| | | | |
| +886-2-8978-6488 ext.916 | +886-2-8978-6488 ext.822 | +886-2-8978-6488 ext.820 | +86-755-8283-8931 ext.6800 |