Sensor maker AMS officially joined the bidding competition for Osram takeover against Bain Capital and The Carlyle Group. Osram confirmed the proposal from AMS on August 12 and will start negotiations with AMS.


AMS announced on August 11 that it has submitted a takeover proposal to Osram at a price of EUR 38.50 per share (US$ 43.08), which is 10 percent higher than the price offered by Bain and Carlyle (EUR 35 per share). Based on the AMS' offer, the value of Osram is around EUR 4.3 billion (US$ 4.81 billion).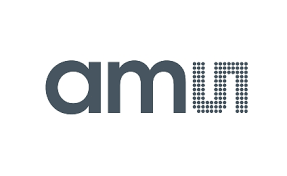 The sensor maker aims to combine its expertise with Osram's strengths in the automotive industry to create a "global leader in sensor solutions and photonics." With the possible transaction, AMS expects to include Osram's technologies of infrared LED, automotive Micro LED displays for developing innovation applications such as 3D sensing, assisted and autonomous driving, automotive human-machine interface, automotive digital lighting, consumer AR/VR and personal healthcare.

Soon after AMS withdrew its first proposal to Osram in mid-July, the Austrian sensor manufacturer made another turn and decided to reconsider the plan to takeover Osram on July 23, after its talking with potential financial partners. The financial partners turned out to be HSBC and UBS as AMS submitted a documentation about a bridge financing of EUR 4.2 billion (US$ 4.7 billion) by the two investment banks.

Osram considered the financing concept "binding and viable" and has decided to negotiate with AMS "regarding the conclusion of a Business Combination Agreement." Meanwhile, the Germany company will further reviewing the proposal.

By the end of July when Osram revealed its Fiscal 3Q19 financial results, the managing board of company has suggested its shareholders to accept the takeover offer from Bain and Carlyle. However, according to Reuters' report, Osram's biggest shareholder, Allianz Global Investors, considered the offer, EUR 35 per share, too low.

Osram further noted that the successful conclusion of the negotiations is a prerequisite for the waiving of the existing standstill agreement between Osram and ams. AMS plans to launch the offer by August 15, 2019, with the offer period commencing prior to September 5, 2019.