Illuminating Engineering Society (IES) released its annual Progress Report which identifies novel and significant advancement in lighting related products and researches. North America lighting brands including Eureka, Hubbell Lighting and Luminis announced that their lighting products have been selected in the 2019 Progress Report.


Eureka announced that its Arena luminaire has been selected for inclusion in the 2019 IES Progress Report. Arena is a circular luminaire that combines a classic form with the ability to reconfigure light sources by attaching them magnetically. Arena's innovative magnetic ring enables users to snap on or snap off light sources at will. Each light source is equipped with strong neodymium magnets that form a safe, low voltage connection to the Arena ring.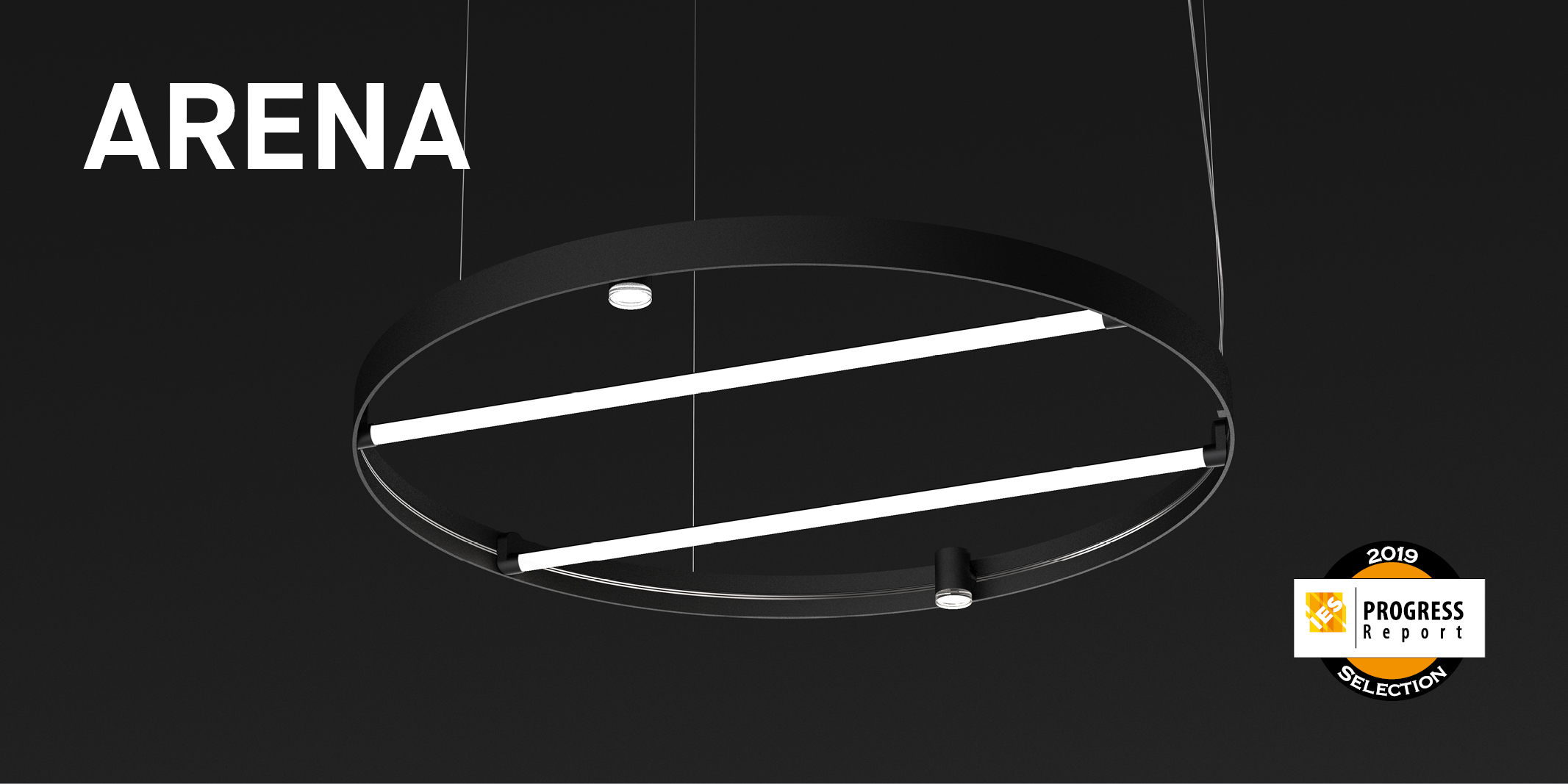 (Image: Eureka)
The luminaires from Hubbell Lighting selected by the IES Progress Report Committee apply to a variety of architectural and commercial lighting applications including Peloton™ from Columbia Lighting, Pursuit™ from Architectural Area Lighting, Vora™ from Litecontrol and SpectraClean™ from Hubbell Lighting. These luminaires covers application areas of manufacturing, hospitality and education.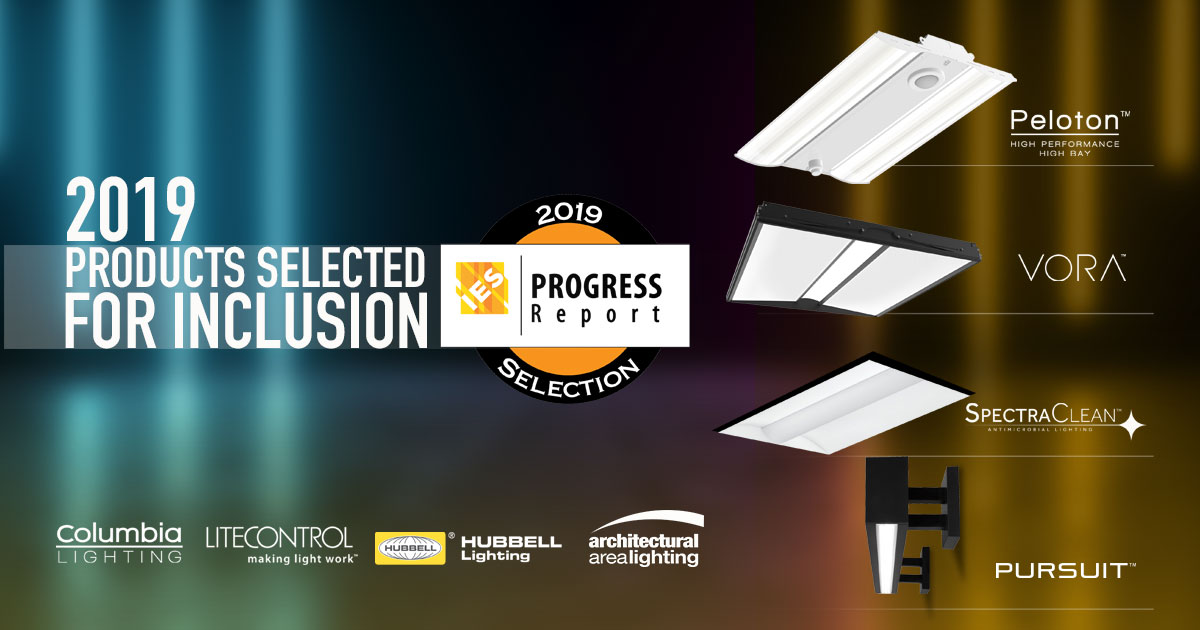 (Image: Hubbell Lighting)
Luminis also reported that its Multilux luminaire family has been selected for inclusion in the report. Multilux is a range of multi-head luminaires, developed for high ceiling applications such as retail environments, grocery stores, airport terminals, dealerships, auditoriums and convention centers, and is also suitable for natatorium applications.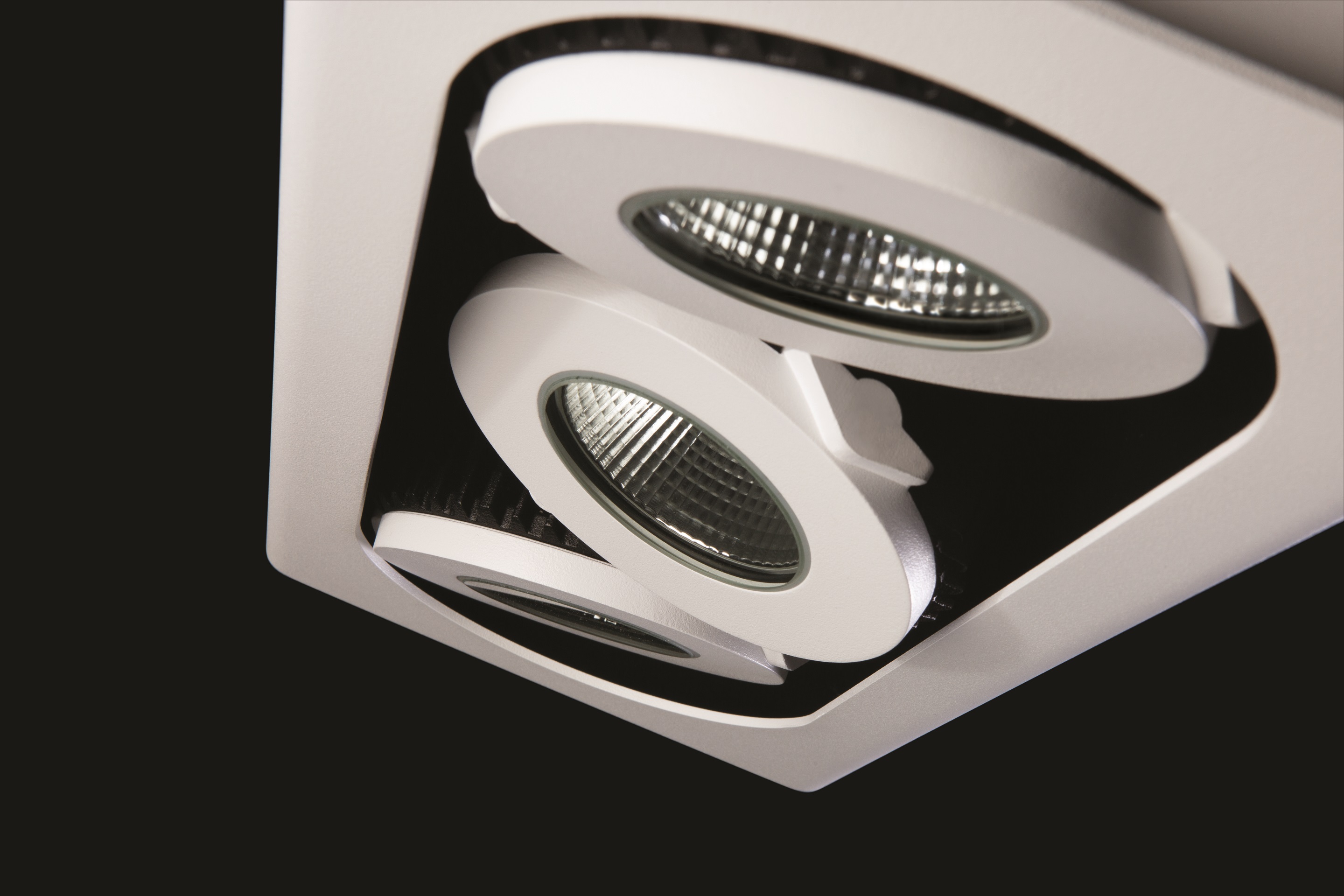 (Image: Luminis)
Acceptance in the Progress Report is based on an impartial judging process by the Committee to evaluate each submission on its uniqueness, innovation and significance to the lighting industry. Accepted submittals will be recognized at the Annual Conference in August 2019, as well as be posted on the IES website and published in LD+A magazine.