According to the analysis of LEDinside, demands of the European and the US horticultural lighting market grew steadily in 2019. Compared with other lighting applications, the horticultural lighting market demand in 2020 is still increasing in a stably. To learn more about the market, LEDinside had a talk with Paul Scheidt, Leader of Product Marketing at Cree, one of the leading industry suppliers of the market to learn how innovative LED technology supports current horticultural lighting applications.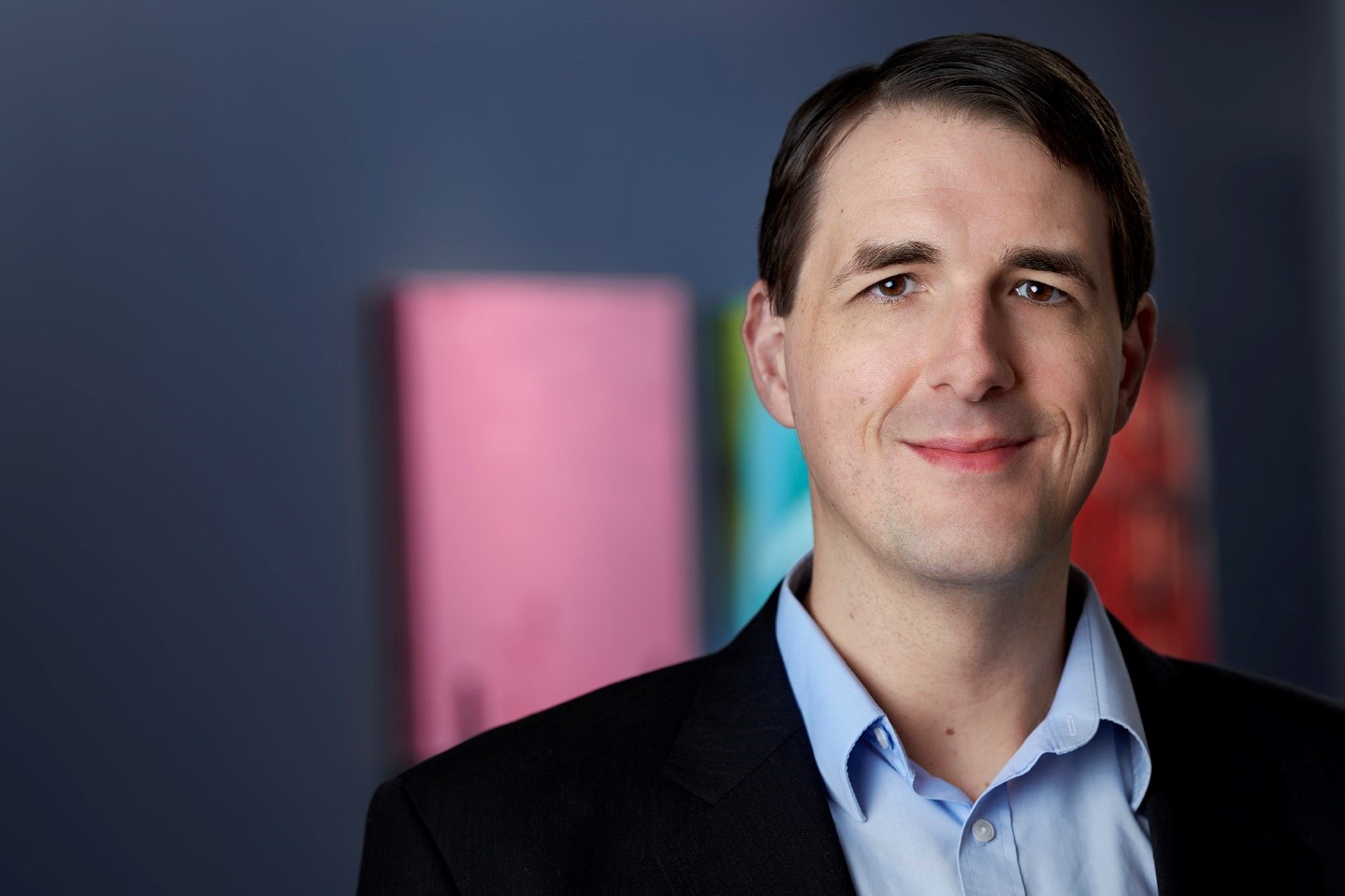 (Paul Scheidt, Leader of Product Marketing at Cree; image: Cree)
Scheidt noted that Cree view horticultural lighting as a growing market for LEDs in the long run. Despite some near-term softness largely driven by the slowdown of the Chinese economy in light of the COVID-19 outbreak, Cree fully expects that the horticulture market will continue to develop as economies and countries around the globe reopen.

Horticulture has been, and continues to be, a core specialty for Cree LEDs. Cree continue to expand its portfolio of the highest performance and reliability LEDs for this application. This ongoing commitment allows the company to see new projects and customers working with Cree to make their project a success.

"In addition, Cree's horticulture LEDs have a global foot print, which has enabled us to work with major horticulture lighting manufacturers. We are proud that our customers are involved in an increasing number of successful projects across the globe ranging from large projects in Europe, new and upcoming projects in the Americas and specialty greenhouse operations in Asia," said Scheidt.

Scheidt noted that every project is unique in the horticulture lighting industry; however, just as in general lighting, efficiency has been a critical factor. Other factors include the region, crop, and the customer requirements. For Cree, as a supplier to horticultural lighting companies, it is critical for the company to offer the highest performing products which will enable our customers' success.

There is no one size fits all in horticulture, but having the right combination of spectrum, efficiency and reliability are critical parameters for success as a supplier to these manufacturers.

As with every lighting-related market where LEDs are becoming a superior substitute to an incumbent technology (e.g., high pressure sodium and metal halide lamps), increasing performance and improving cost have been key to driving LED adoption. Cree will continue to focus on improving its product efficiency as well as the industry metrics - µmol/J/$ or efficiency/$ for the market. Its focus as the LED supplier is to deliver performance and efficiency.

Cree offers many advantages in this space, one of which is that it delivers this leading performance across all major LED types: ceramic high-power, ceramic COB, metal COB, plastic high-power and plastic mid-power. No matter what type of LED works best in the luminaire, Cree has an industry-leading platform available.

Another key advantage is that focus of Cree is strictly on delivering the best LED performance to the customers so that they can develop the most appropriate spectral distributions for their applications. Also, Cree does not have a luminaire business that competes with its customers.

At agricultural and horticultural research centers throughout the world, research is being conducted on spectral tuning and timing, which present different requirements across different species. Cree continues to focus on developing the most efficient LEDs in the visible spectrum and currently offer the best products in the visible spectrum.

Cree's XP-E Far Red and XP-G3 Photo Red and Royal Blue have set the bar for spectral efficiency. For broad spectrum white LEDs, Cree has many options available in COB, high-power and mid-power package types.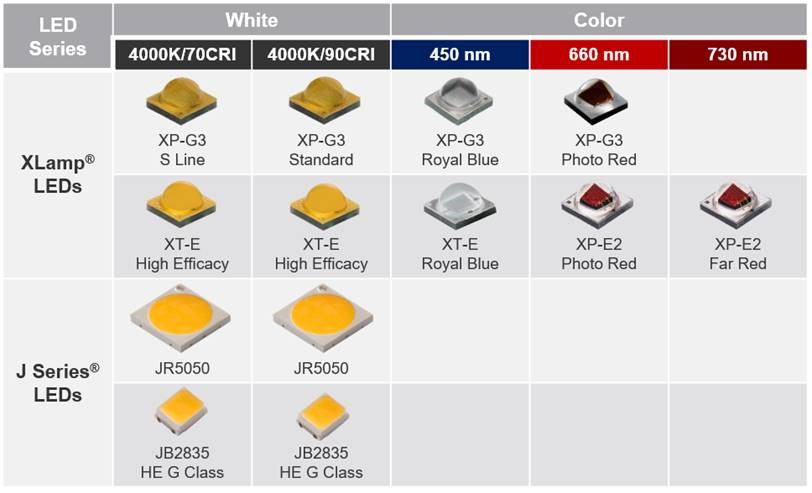 (Image: Cree)
Scheidt believes that every application and crop has unique needs. Not every horticultural site gets enough sunlight every day (called daily light integral or DLI) to maximize crop yields due to seasonality and latitude.

Sunlight is full spectrum and the lowest cost method of growing any plant. Adding more full-spectrum light where more "sunlight" is needed is a well-proven strategy, but it is not always the most energy efficient option. Nor does more full-spectrum light harness any of the exciting ways that tunable LED lighting can influence the nutrition, taste or even health of the plants.

The science of spectral absorption and tuning is not yet settled. Again, every situation is different due to growing conditions and crop. Optimizing the efficiency and spectral characteristics of the LED lighting is one of the key research areas for the future of this industry.

As end-user-customers gain a better understanding of the advantages that LED can provide, Cree has seen an increase in migration away from the traditional HID lamps. For example, Cree's XLamp XP-G3 Photo Red LEDs were the first LED source that could deliver two times the efficiency versus the best traditional light sources. Since then, the company has only improved its efficiency. When growers see this type of performance and commitment from Cree, they understand that our innovation can be their success.

This year, and for many more to follow, Cree will continue to set the standard in leadership performance and reliability in new and existing products. It will also remain focused on the horticulture segment and enable the customers to find success.

Cree Horticultural Lighting LED Guide and Introduction
https://www.cree.com/led-components/media/documents/CreeXLampHorticultureFeatureSheet.pdf
https://www.cree.com/led-components/applications/horticulture

LEDinside will publish 2021 Horticultural Lighting Market soon. Contact us for more details.
If you would like to know more details , please contact:
If you would like to know more advertising details , please contact: