Equipment supplier Veeco reported its business performance of the second quarter of 2020 with revenues of US$ 98.6 million. The company also reported GAAP net loss of $ 8.3 million and Non-GAAP net income of $ 5.5 million.


Veeco said it has been executing well during the pandemic and all of its production sites have been operating at or near normal capacity in the second quarter. Its Scientific and Industrial market continues to perform well driven by sales to data storage customers. Sales in LED Lighting Display & Compound Semiconductor took 16% of its revenue.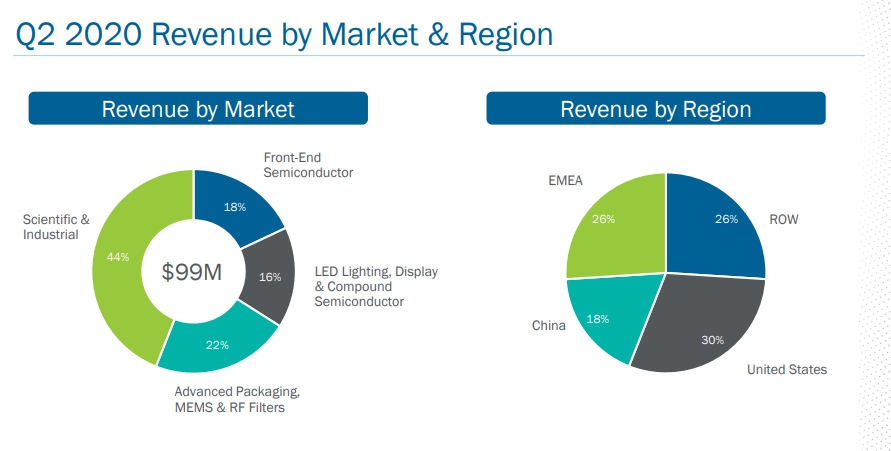 (Image: Veeco)
As for the third quarter of 2020, Veeco expects a revenue ranged from $ 100 million to $ 120 million. GAAP earnings (loss) per share is expected in the range of ($0.12) to $0.04 while Non-GAAP earnings per share are expected in the range of $0.10 to $0.26.