LG Display (LGD) announced that it is showcasing next-generation OLED technologies at Display Week 2020, which is holding online this week from August 3 to 7.


LGD presented foldable and transparent OLED products including a 65-inch and a 12.8-inch rollable OLED, a 13.3-inch foldable OLED, 65-inch bendable OLED, and 55-inch transparent OLED with 40% transparency. These foldable, bendable and transparent OLED products are featured in the "Unlimited Design Freedom Zone" at LGD's virtual showroom.

(Image: LGD)
LGD also unveiled a 0.42-inch OLED display with a resolution of 1280x720 (3,500 PPI). The small size OLED display achieves a brightness of over 4000 nits and color gamut of DCI > 97%. The display is designed for AR and VR applications.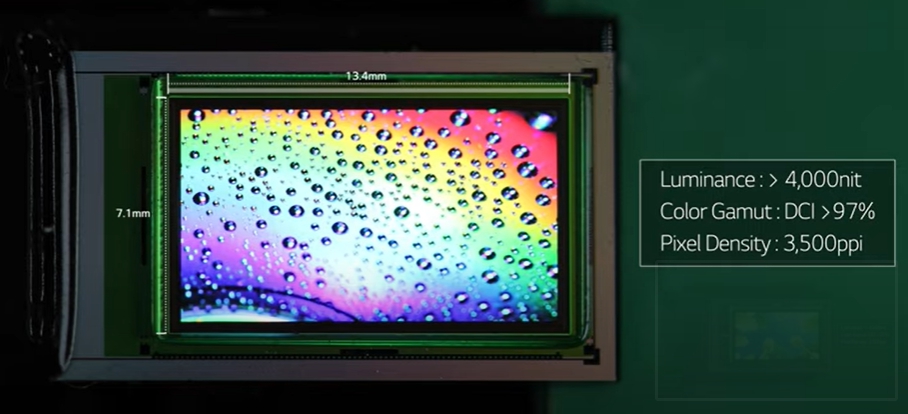 (Image: screenshot from video of LGD)
In addition, in the "Enhanced User Experience Zone," LGD introduced a 27-inch curved P-OLED for automotive dashboard and a Digital Cockpit composed of a 12.3-inch Cinematic Sound OLED dashboard.