LG heads into the world of super-luxury residential homes with the release of its Direct-View LED technology for consumer use.


The LG DVLED Extreme Home Cinema is different from typical LED televisions where they are actually LCD TVs with LED backlighting. A Direct View LED display creates the images directly by the LED for higher contrast, brightness, color gamut, and better viewing angles.
Ranging from two million to 33 million diodes, depending on resolution, this 8K wall-sized television can be configured in 16:9 aspect sizes from 81-inches to 325-inches diagonal, and even in wall-filling 32:9 UltraStretch layouts.

"This truly is the supercar of home display technologies, offering hand-constructed quality and performance that appeals to those with luxury lifestyles who want something that is not only immersive but also highly exclusive," said Dan Smith, LG Electronics USA's vice president in charge of DVLED displays. "LG DVLED Extreme Home Cinema Display technology is rated to last 100,000 hours before reaching half-life, meaning that it could deliver stunning visuals for over 10 years."
The LG Direct View LED Extreme Home Cinema Display
The LG indoor fine-pitch direct view LED (DVLED) home cinema display allows viewers to immerse themselves in the captivating brilliance, vibrant color, wide contrast ratio, and breathtaking screen sizes in your own home theater.

Available in various sizes and performance levels, LG's home cinema displays take the guess work out of configuring which DVLED screen is right for you. From 2K to 8K configurations with screen sizes from 108" to a show stopping 325", these solutions come with virtually everything you need, except the popcorn.
Not all 2K Displays are Created Equal
LG's direct view fine-pitch LED delivers 2K with breathtaking realism. With a total of four size configurations to choose, there is a 2K option that will suit your needs. Rest assured that no matter which one you select, your audience will be captivated by the brilliance, high contrast ratio, and broad color spectrum of an LG LED display.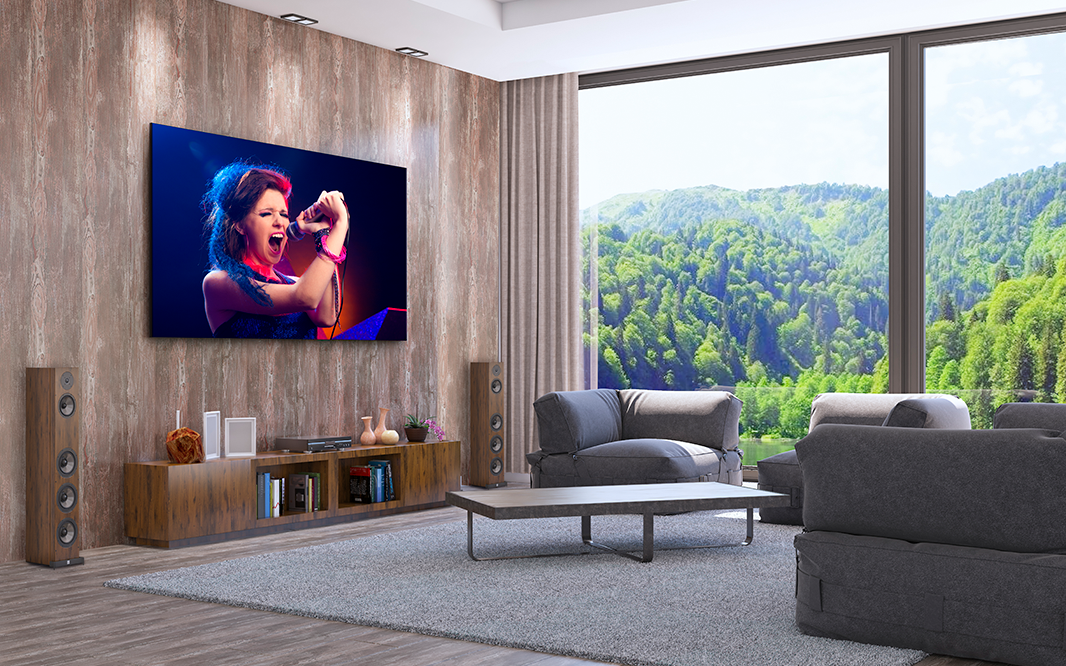 (Source: LG)
4K Displays that Challenge Convention
LG's 4K fine-pitch DVLED home cinema display brings home the WOW factor with four different size and format choices.

LG has put together four unique 4K home cinema display configurations that were created for those that simply want more of a good thing.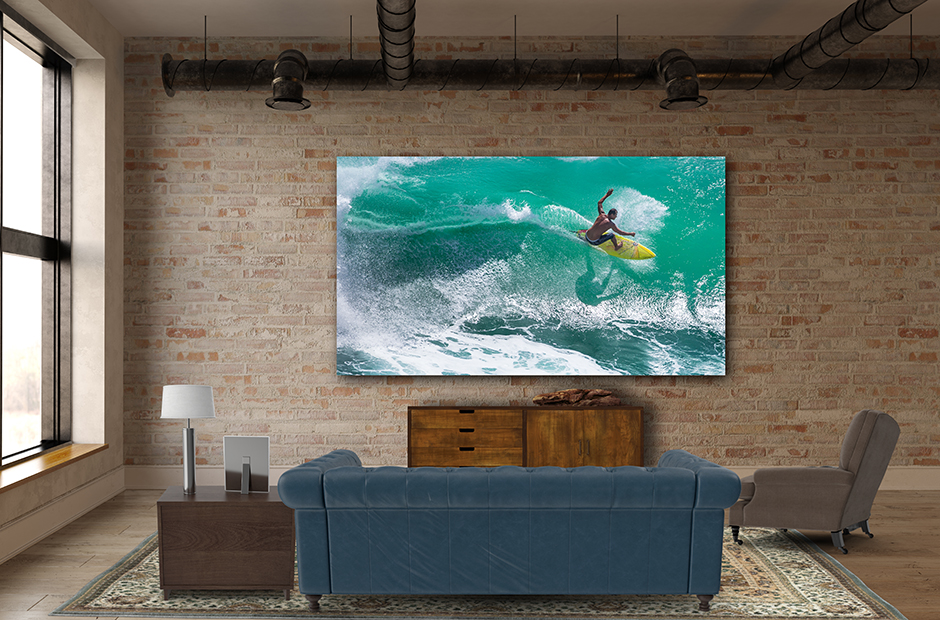 4K Ultra HD 163" (Source: LG)
8K Magnificence on a Massive 325" Screen

For a viewing experience like no other, LG's 8K DVLED home cinema display truly puts "the theater" in home theater.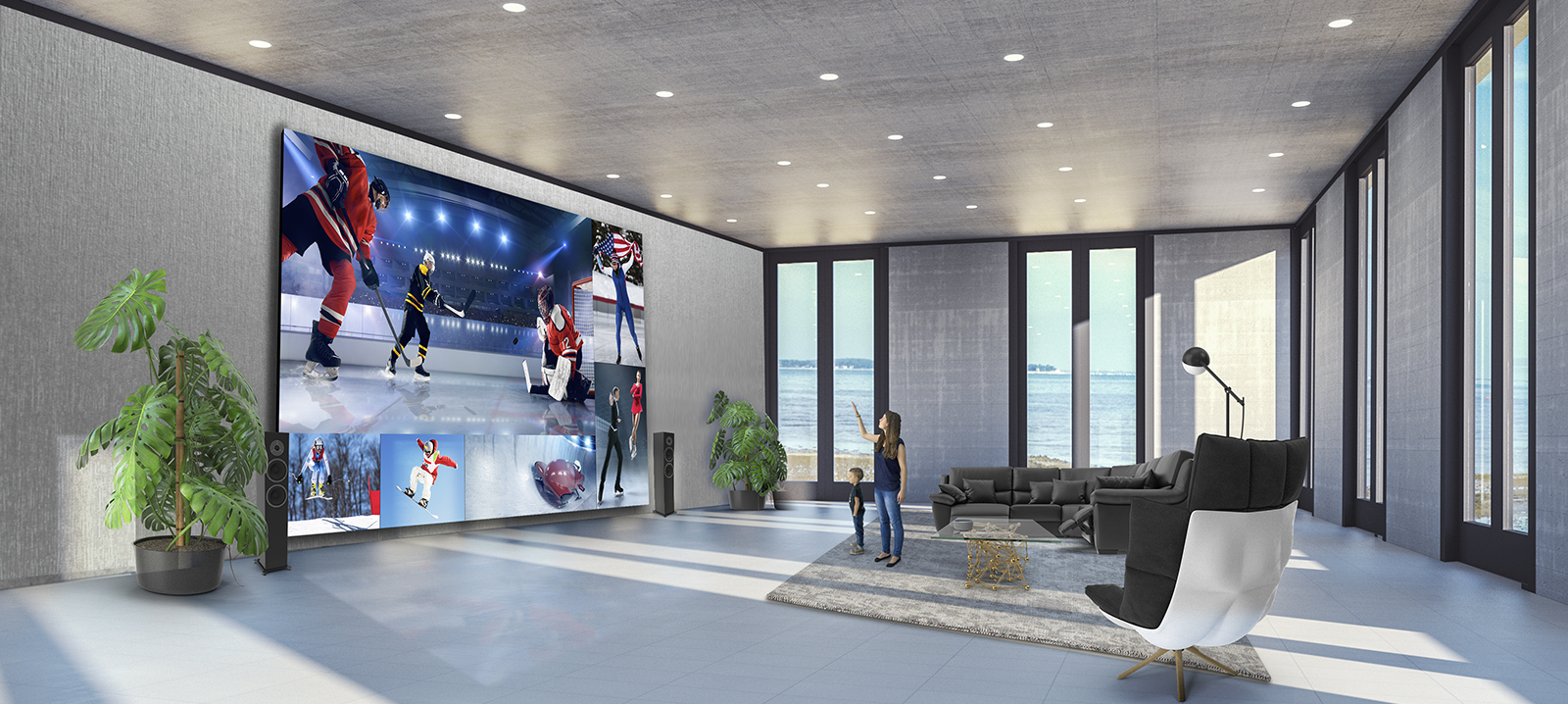 (Source: LG)