Including the all-new Watch Series 7 and the highly-anticipated iPhone 13.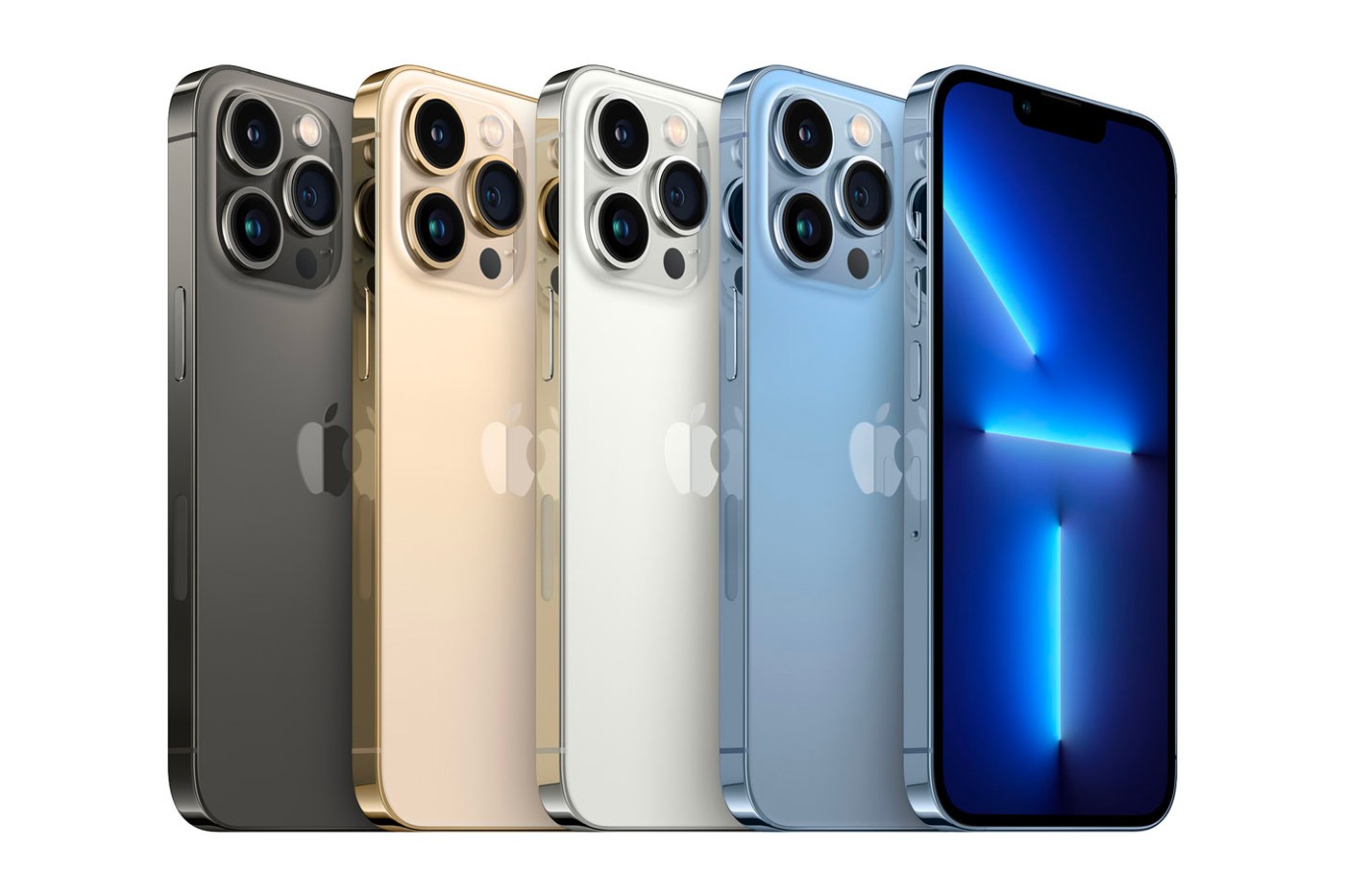 Source: Apple
Apple dropped several new products and released information on major updates to its existing devices at its Keynote event on Tuesday.
The annual event began at 10 a.m. PT and included new iterations of the iPhone, iPad and Watch. A recording of the livestream is available to view on apple.com.

Here are all of the biggest announcements from Tuesday's major tech conference:

1. Apple is releasing the iPhone 13 and iPhone 13 Pro with the most advanced camera system ever
Apple revealed the highly-anticipated iPhone 13 and iPhone 13 Pro models, outfitted with a powerful new camera system, an even-brighter OLED display, the new and incredibly fast A15 Bionic chip and enhanced battery life.

The iPhone 13 and the iPhone 13 Mini will arrive in five new colors: pink, blue, midnight, starlight and (PRODUCT)RED. Notably, the devices feature cameras placed horizontally from one another, while the iPhone 13 Pro and iPhone 13 Pro Max, which come in four finishes: graphite, gold, silver and sierra blue.

The iPhone 13 Pro will start at $999 USD, and the iPhone 13 Pro Max will start at $1,099 USD. Preorders will begin Friday, September 17, and the devices will become available on September 24.

2. Apple announced updates to its iPad lineup, including the iPad Mini
A new iPad, iPad Mini and several new features in iPadOS have been announced.

Notably, the new lineup includes the iPad Mini, which features the all-new A15 Bionic chip, an updated screen design, 5G capability and an Ultra Wide front camera with Apple's popular Center Stage feature. Meanwhile, the iPad has been updated with the A13 Bionic chip, True Tone technology, the same Ultra Wide camera with Center Stage and an impressive range of storage options starting at 64GB.

The iPad Mini is available to order today, beginning at $499 USD. The iPad begins at $329 USD and will be available starting September 24.

3. Apple debuted the Watch Series 7, which features a larger display
The Apple Watch Series 7 is coming soon and has been designed with faster charging, all new accessories and the enhanced watchOS 8.

Several key updates have been made to the device, including a brighter, Always-On Retina display with 20% more screen area and ultra-thin 1.7 mm borders with softer and more rounded corners. The watch also received powerful upgrades to its durability, including a redesigned front crystal that makes it more resistant to cracks and an enhanced IP6X dust-resistant rating, making it more durable in sandy areas like the beach. Updates have also been made to the watch's charging capabilities, allowing for 18-hour battery life on a single charge, while the new watchOS 8 has been optimized for the larger screen area.

All Apple Watch Series 7 models will be available later this fall. Apple Watch Series 7 will start at $399 USD, Apple Watch SE starts at $279 USD and Apple Watch Series 3 starts at $199 USD. Accessories will be available to order from today.
4. Hermes has released two new luxury Watch band styles
Apple is releasing two new styles in partnership with Hermes. Circuit H, a play on the luxury brand's anchor chain design, is available in Swift leather in brown and blue, wine and blue, and black and blue colorways.

The second offering, the Gourmette Double Tour, calls back to the House's 1930s collars with a slim band and woven links in supple Fauve Barénia brown leather. The band wraps twice around the wrist and reflects the brand's popular chain motif.

All Apple Watch Series 7 models and the Apple Watch Hermès Series 7 and new Apple Watch Hermès bands will be available later this fall.