Advanced display technology meets ultimate aesthetics to unveil the next-generation creator style
AUO has long dedicated itself to the development of advanced display technologies and pioneered to develop the mini LED technology years ago. Today, AUO proudly presents the introduction of its AmLED (Adaptive mini LED) display technology for MSI Creator Z16 Hiroshi Fujiwara Limited Edition, a collaboration between MSI and the world-famous designer Hiroshi Fujiwara. With its 16:10 Golden Ratio display, this laptop utilizes AUO proprietary AmLED's adaptive local dimming technology to deliver the premium image quality featuring QHD+ resolution, ultra-high brightness, and wide color gamut. It combines the exquisite workmanship to thoroughly embody next-generation creators' spirit of pushing the limits and overturning tradition.

MSI Creator Z16 Hiroshi Fujiwara Limited Edition is the world's first and only laptop that Hiroshi Fujiwara, the renowned godfather of street fashion, ever worked with. In this laptop, his first collaboration the global premium laptop brand, Fujiwara injects elements of street culture and subculture to perfectly interpret the fusion of street fashion and design thinking. On top of Fujiwara's signature lightning logo, Creator Z16 Hiroshi Fujiwara Limited Edition is also equipped with a top-class panel powered by AUO AmLED technology to deliver the best layers of visual images. The innovative and creative spirit demonstrate the ultimate aesthetic both internally and externally to address next-generation creators' pursuit of the best image quality.

James Chen, Senior Vice President of AUO Display Strategy Business Group, said, "The long partnership between AUO and MSI enables us to continuously create amazing user experiences through innovative technologies. It is our great honor to introduce our advanced AmLED display technology to MSI Creator Z16 Hiroshi Fujiwara Limited Edition to realize MSI's concept of 'Tech Meets Aesthetic.' This laptop, a milestone manifesting the collaboration between MSI and AUO, not only brings a groundbreaking visual experience to professional creators, but also protects users with advanced low-blue-light technology. In the future, AUO will keep working with our partners to add product values with display technologies and together create a better visual experience for users."

Clark Peng, Vice President of MSI Notebook Product Division, commented, "As a company dedicated to continuous innovation, MSI regards display technologies as a key factor for us to maintain a dominant position in the laptop market. To further strengthen MSI's high-end brand image and secure our position in innovation, MSI is committed to introducing the most advanced display technologies to highlight the superior performance of our products, including color, brightness, contrast and responsiveness. AmLED, the groundbreaking display technology, perfectly addresses to our requirements of high specification. MSI is honored to develop the Creator Z16 Hiroshi Fujiwara Limited Edition with AUO, our important partner on the path of innovation and we will continue to team up to develop high-tech products which bring users brand-new experiences."

AmLED Display Technologies to Expand the Landscape of Next-Generation Creators

For designers highly stressing exquisite image details, like content creator or picture/text editor, AUO incorporates proprietary AmLED display technology into MSI Creator Z16 Hiroshi Fujiwara Limited Edition, enhancing the panel's mini LED backlight design through dynamic adjustment technology. With the dynamic image processing and dynamic contrast and peak brightness adjustment, as well as adaptive local dimming technique, the panel's brightness, contrast ratio, colors, refresh rate and power consumption can be precisely adjusted in real time based on the scenarios and images, achieving the optimal performance adjustment with the best display experience and energy-saving effect. Compared to the general 16:9 aspect ratio, the 16:10 ratio provides more area to display the full toolbar and allows creators to view the whole screen when using design software, preventing the toolbar blocking part of the screen as well as addressing creators' demands. The 16:10 ratio also provides more information when browsing or running word processing in portrait mode and allows the users to view more information without scrolling frequently.

In addition, a precise color representation is key for content creation. AUO AmLED display technology featuring 100% DCI-P3 color gamut boast VESA DisplayHDR™ 1000 certification with peak brightness exceeding 1000 nits, revealing an exceptionally high million-to-one dynamic contrast ratio. AUO AmLED display technology delivers finer details against both high bright and dark image background to exhibit vibrant colors and more color depth even when creators are in a dark interior space or bright outdoor environment, providing lifelike created contents. The stable images without color distortion can be clearly viewed from any angle and allow art creators to maximize their creation in graphic design, video editing or 3D illustration.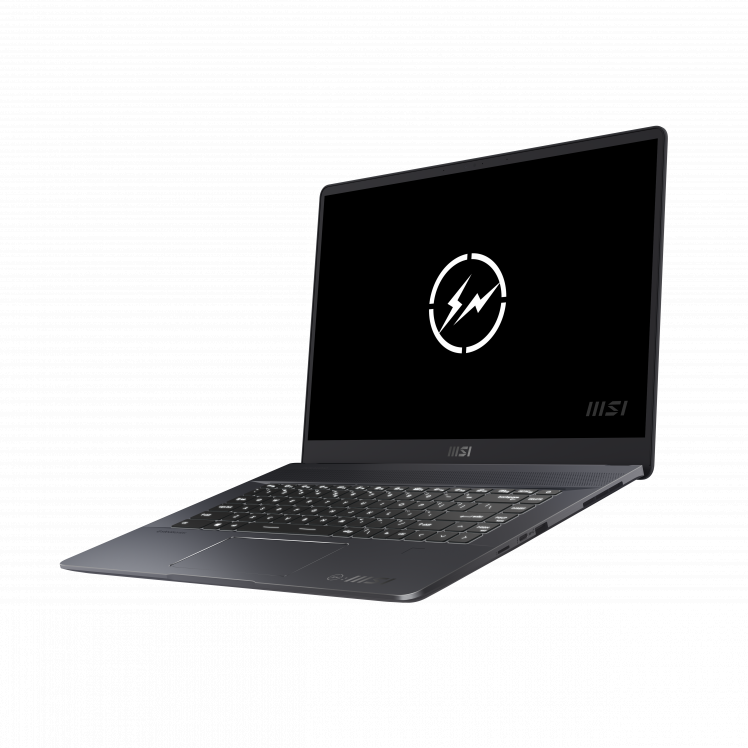 AUO introduces all-new AmLED display technology in MSI's Creator Z16 Hiroshi Fujiwara Limited Edition. (photo credit: MSI)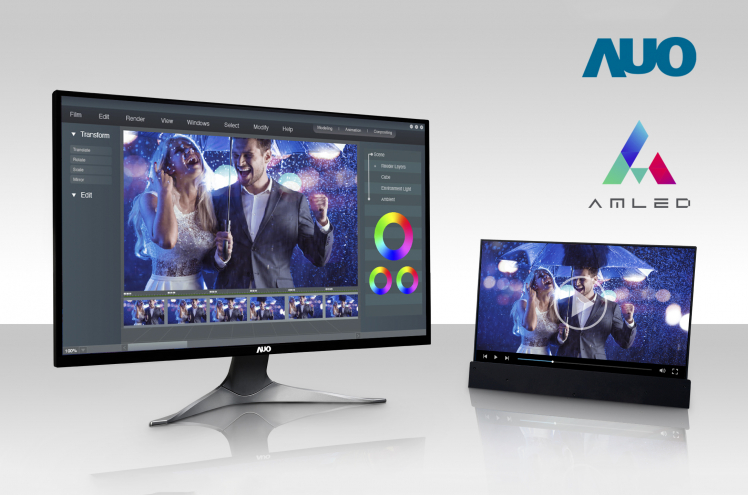 AUO's proprietary AmLED (Adaptive mini LED) display technology achieves revolutionary performance for next-generation content creators.
About the online seminar Micro LEDforum 2021
Dates: Sept. 8, 2021 (Wed.)–Dec. 10, 2021 (Fri.)
Language: Mandarin (Chinese subtitles available)/English (Simultaneous subtitles in English and Chinese)
Contact persons: