Velodyne, a leading LiDAR company and 3D sensor solution for autonomous vehicles and industrial robots, is going to showcase the latest product at CES 2022. LEDinside of TrendForce was honored to have an exclusive interview with Jim Barnhart, COO of Velodyne, to understand how the company's advanced LiDAR system ushers in a new and incredible era of ADAS / autonomous driving, smart city, and industrial / delivery markets.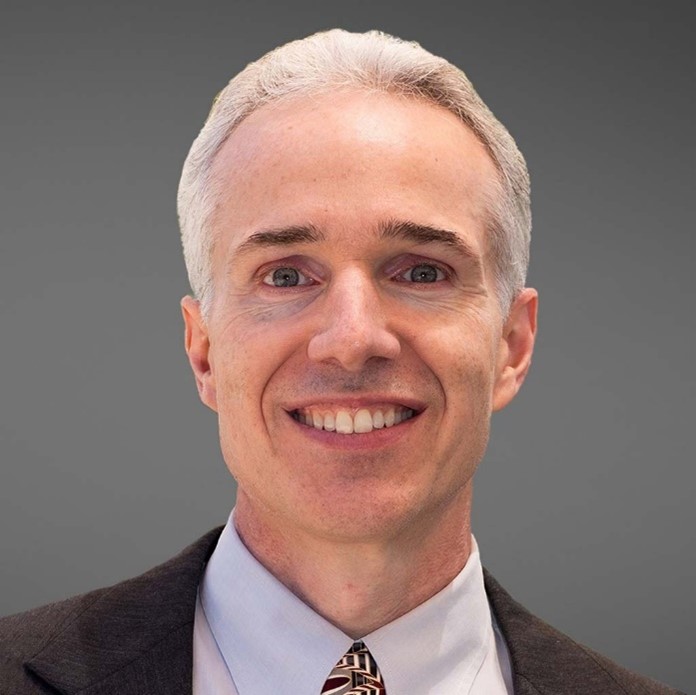 Jim Barnhart, COO of Velodyne
TrendForce: What has Velodyne achieved in 2021?
Jim Barnhart: In 2021, we achieved a wide range of advances, bringing new products to market and developing strategic partnerships with customers and suppliers that strengthen Velodyne's role across industries. Let's talk about a few examples.
We launched Velodyne's
Intelligent Infrastructure Solution
(IIS), which creates a real-time 3D map of roads and intersections to provide precise traffic monitoring and analytics that are not possible with other types of sensors such as cameras or radar. IIS reliably collects data in any lighting or weather condition -- supporting year-round operation -- while also protecting people's privacy. The solution can predict, diagnose and address road safety challenges, to help municipalities and other customers make informed decisions and to take corrective action.
We also released our
Vella Development Kit
(VDK), which simplifies the building of autonomous solutions. VDK provides access to Velodyne's breakthrough
Vella
perception software paired with our world-class lidar sensors. The software toolkit allows customers to plug in lidar with an off-the-shelf library of functions. VDK advances solution development and accelerates time to market for bringing lidar capabilities to autonomous vehicles, ADAS, mobile delivery devices, industrial robotics, drones and more.
Velodyne Lidar partnered with the
NVIDIA Metropolis program
via our Intelligent Infrastructure Solution (IIS) for traffic monitoring and analytics. NVIDIA Metropolis is designed to nurture and bring to market a new generation of applications and solutions that make the world's most important spaces and operations safer and more efficient with advancements in AI vision.
Velodyne's IIS leverages the powerful capabilities of the embedded NVIDIA Jetson AGX Xavier module in our edge AI computing system to run the solution's proprietary 3D perception software, which can detect all road users including vehicles, pedestrians and cyclists in real time. The NVIDIA Jetson AGX Xavier provides unparalleled computing power of a GPU workstation in a compact, energy-efficient module. It powers our IIS AI application to run up to 50 frames per second and process lidar frames in real time to detect, classify and extract traffic trajectory.
We announced a multi-year agreement to provide our
Puck™
lidar sensors to
Renu Robotics
, an industry leader in autonomous vegetation management systems. Renu Robotics' Renubot, a fully autonomous, all-electric mower, helps solar and energy facilities reduce costs, time and carbon emissions, while maintaining area grounds for maximum performance of a facility.
The Renubot is equipped with Puck sensors for safe, efficient high-precision navigation and to avoid obstacles when conducting utility-scale vegetation management. The mower uses our lidar to navigate the site, along with real-time kinematic (RTK) GPS correction which enables vehicle positional accuracy within 2 cm. Renubot leverages artificial intelligence (AI) and machine learning for autonomous command and control, and to learn and assess the topography as it conducts highly precise mowing and grooming of facility grounds.
ANYbotics
is equipping its autonomous mobile robots with Velodyne's
Puck™
lidar sensors. ANYbotics robots provide industrial operators with an automated robotic inspection solution to support efforts in monitoring and maintaining plants.
ANYbotics' four-legged robot,
ANYmal
, performs inspection and monitoring tasks in challenging industrial terrains such as mining and minerals, oil and gas, chemicals, energy and construction plant. ANYmal's legs provide unparalleled mobility when moving up and down stairs, climbing over obstacles, steps and gaps, and crawling into tight spaces. ANYmal's inspection payload provides visual, thermal and acoustic insights for condition monitoring of equipment and infrastructure.
Equipped with Velodyne's Puck sensors, the
ANYbotics
robotic inspection solution is able to map industrial environments to detect obstacles and allow ANYmal to avoid collisions while navigating harsh environments with a higher level of accuracy.
Velodyne Lidar and
MOV.AI
are collaborating to provide robot manufacturers with enterprise-grade automation solutions, including mapping, navigation, obstacle avoidance and risk avoidance. The MOV.AI
Robotics Engine Platform
TM
, combined with Velodyne's lidar sensors, addresses the growing demand for automation in dynamic collaborative environments such as e-commerce, logistics, manufacturing and hospitals.
The Robotics Engine Platform helps AMR manufacturers quickly develop and deploy robots that can operate in dynamic environments in which humans, manual machines and robots work side by side. The platform leverages the performance and reliability of the Puck sensor to allow mobile robots to traverse outside controlled situations and safely function in unfamiliar and unpredictable settings. The Puck's compact form factor enables it to be embedded easily into robots. The sensor delivers high accuracy in complex indoor and outdoor environments.
Roborace
, the world's first autonomous car racing series, selected Velodyne as the official lidar sensor provider in its next generation vehicles.
ROBORACE
will use Velodyne's solid-state
Velarray H800
sensors in its electric-powered autonomous race cars for the Season One championship series, which is set to begin in 2022.
The Velarray H800 was the clear choice of the ROBORACE engineering and design team due to Velodyne's technical prowess, sensor performance and reliability, and trust across industries.
Velodyne Lidar announced a multi-year agreement to provide our lidar sensors to TOPODRONE, which is based in Switzerland and develops affordable, high-precision solutions for aerial surveys. Using Velodyne lidar sensors has enabled TOPODRONE to bring high-precision mapping and 3D modeling to demanding environments including farms, forests, infrastructure and more to support development that advances economic and sustainability goals.
Velodyne Lidar's Intelligent Infrastructure Solution was selected by the HORIBA Institute for Mobility and Connectivity2 (HIMaC2) in the University of California, Irvine (UCI) Samueli School of Engineering. HIMaC2 plans to equip 25 intersections at UCI and the adjacent City of Irvine with Velodyne's lidar-based Intelligent Infrastructure Solution as part of a major study on improving traffic and energy efficiency, road safety and air quality.
TrendForce: What is Velodyne prospect on LiDAR market of 2022
Jim Barnhart: At Velodyne Lidar our vision is science in service of safety, and our mission is creating smart technology for a world in motion. We continue to create ways lidar can advance safe movement of people and things, as evidenced by the above use cases. We continue to see growth opportunities in industrial and robotics applications. Additionally, we are developing a user-friendly solution of combined lidar sensor and software to deliver easy-to-use, intelligent perception solutions that will further accelerate widespread adoption of lidar.
TrendForce: Automotive market strategy, partnership and requirement
Jim Barnhart: We're working with our customers, organizational partners like ITSA, U.S. government organizations including NHTSA and the Federal Highway Association, and congressional leaders. These efforts will help to advance regulations around autonomous vehicles, including lidar as an essential sensor for AVs, ensuring for safe vehicles to be on the roads.
We're working closely with policymakers, with a goal to include lidar sensors in all autonomous vehicles regulation and standards moving forward, as lidar technology is a critical component for a safe, autonomous future.
The strength and successes of the Velodyne Pedestrian Automated Emergency Braking System, which can detect and react to objects, from tractors to humans -- helping to prevent unnecessary accidents -- is evidence of this.
Improving safety is a paramount concern within the automotive industry -- and advancing safety requires not only revolutionary technology, but common, transparent standards clearly conveyed to customers to allow responsible implementation. In testing and attributing ratings to vehicles' Advanced Driving Assistance Systems (ADAS) performance, sensor placement and the system's resulting coverage of the surrounding 3D space need to be considered, beyond the specifications provided by component suppliers. Velodyne is working with organizations like SAE International to put forward a 5-star ADAS rating system to advocate for safety ratings that account for not only the presence of certain ADAS features, but also their level of performance as deployed.
TrendForce: Industrial Market Strategy, Partnership and Requirement
Jim Barnhart: Velodyne continues to secure strong partnerships across industries. As of November 2021, the total number of multi-year agreements and projects in the pipeline increased to 35 and 220, respectively. Robotics is a significant area of opportunity for lidar and Velodyne continues at the forefront.
TrendForce: Velodyne Product Feature and Strategy
Jim Barnhart: Our competitors are prioritizing long-term use cases such as automotive and, while Velodyne also sees this as a priority industry, there are many applications beyond automotive. Velodyne's sensors are already being used in a variety of real-world applications, including industries such as robotics, industrial, smart city, mapping and agriculture applications. The size and scope of the opportunities for lidar are massive. Our mission is to create smart technology for a world in motion and that goes far beyond cars to emerging use cases that are already starting to become reality, such as in diverse industrial and robotics applications.
Author: Joanne, Research Manager / TrendForce
Release: 01 January 2022
Format: PDF
Language: Traditional Chinese / English
Page: 164
If you would like to know more details , please contact: