Premstaetten, Austria and Essen, Germany (20 April 2023) -- ams OSRAM (SIX: AMS), a global leader in optical solutions, and Musco Lighting a global leader of sports lighting equipment have unveiled the performance details of ams OSRAM's OSCONIQ® LEDs as part of a new field-of-play lighting system at the Armin-Wolf-Arena, a baseball stadium in Regensburg, Germany.


The stadium's new floodlighting uses the Total Light Control®—TLC for LED system from Musco Lighting, fitted with OSCONIQ® P 3737 LEDs from ams OSRAM, which provide the 5700K light source for the TLC for LED luminaires.

Selected as a host stadium for the 2023 World Baseball Classic Qualifiers, the Armin-Wolf-Arena was required to upgrade its field-of-play lighting to meet lighting standards set forth by Major League Baseball (MLB).

The floodlighting has transformed the stadium, increasing lux levels by 85 percent on the field of play while reducing power consumption by 13 percent compared to the previous lights, according to Musco Lighting. The lighting achieves extremely high consistency and uniformity across the field of play while producing low levels of glare, and very little spillover light outside the perimeter of the stadium.

The new system achieves MLB infield and outfield lighting requirements, and has enabled the Armin-Wolf-Arena to host matches at the highest level of world baseball, including this year's World Baseball Classic Qualifier.

The global leader in sports lighting, Musco's TLC for LED technology has been installed at some of the biggest and most iconic professional stadiums in the world. The decision by Musco to select the OSCONIQ® P 3737 LEDs for use in its LED system came after an exhaustive evaluation of their performance in a demanding application mounted on top of a high mast.

Chris Limpach, General Manager of Musco Europe, said: "ams OSRAM has an exceptional reputation and brings the highest standards with their LEDs. We're proud to have played a part in helping Armin-Wolf-Arena prepare for the World Baseball Classic and hope the new lighting system enhances the experience for players and fans at more exciting events in the future."

Peter Naegelein, Director Product Management OS IL, at ams OSRAM, said: "Musco Lighting is associated with impressive lighting installations at famous stadiums the world over. It is a tremendous privilege for ams OSRAM's OSCONIQ® LEDs to be chosen for the Musco scheme at the Armin Wolf stadium in Regensburg, which we consider to be a 'home turf' due to a large, key manufacturing location for ams OSRAM. The decision of Musco to choose the OSCONIQ® P 3737 LEDs is a testament to the excellent design and reliability of the OSCONIQ® LEDs and the outstanding quality of ams OSRAM's LED manufacturing operations."

s associated with impressive lighting installations at famous stadiums the world over. It is a tremendous privilege for ams OSRAM's OSCONIQ® LEDs to be chosen for the Musco scheme at the Armin Wolf stadium in Regensburg, which we consider to be a 'home turf' due to a large, key manufacturing location for ams OSRAM. The decision of Musco to choose the OSCONIQ® P 3737 LEDs is a testament to the excellent design and reliability of the OSCONIQ® LEDs and the outstanding quality of ams OSRAM's LED manufacturing operations."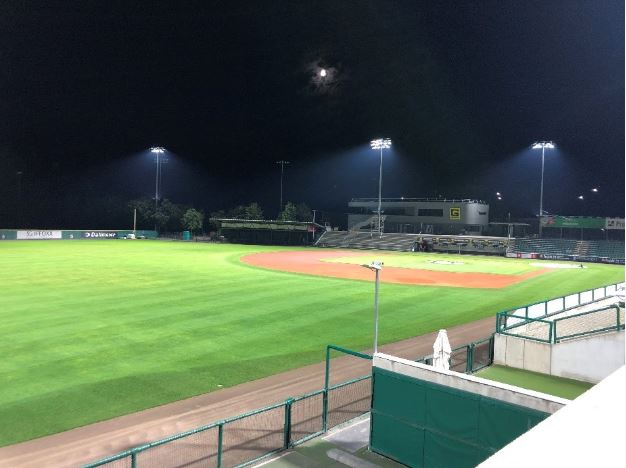 New LED system at Armin-Wolf-Arena in Regensburg / Image: © 2023 Musco Lighting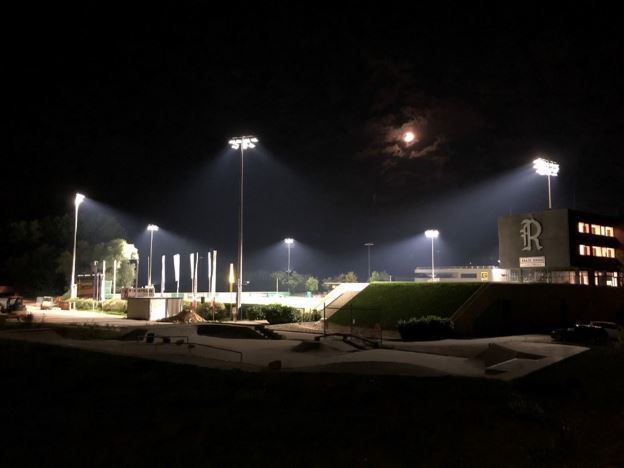 New Musco LED system featuring ams OSRAM LEDs transforms field of play at Regensburg baseball stadium.
Image: © 2023 Musco Lighting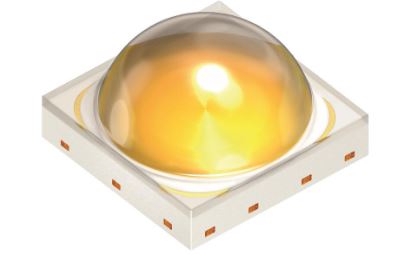 Product image of the ams OSRAM OSCONIQ® P 3737 LED
Image: © ams OSRAM

About ams OSRAM

The ams OSRAM Group (SIX: AMS) is a global leader in optical solutions. By adding intelligence to light and passion to innovation, we enrich people's lives. This is what we mean by Sensing is Life.

With over 110 years of combined history, our core is defined by imagination, deep engineering expertise and the ability to provide global industrial capacity in sensor and light technologies. We create exciting innovations that enable our customers in the automotive, consumer, industrial and healthcare sectors maintain their competitive edge and drive innovation that meaningfully improves the quality of life in terms of health, safety and convenience, while reducing impact on the environment.

Our around 22,000 employees worldwide focus on innovation across sensing, illumination and visualization to make journeys safer, medical diagnosis more accurate and daily moments in communication a richer experience. Our work creates technology for breakthrough applications, which is reflected in over 15,000 patents granted and applied. Headquartered in Premstaetten/Graz (Austria) with a co-headquarters in Munich (Germany), the group achieved over EUR 4.8 billion revenues in 2022 and is listed as ams-OSRAM AG on the SIX Swiss Exchange (ISIN: AT0000A18XM4).

About Musco Lighting

Since 1976, Musco has specialized in the design and manufacture of sports and large-area lighting with innovations in light quality, glare reduction, and light control responsible to the needs of facility owners, users, neighbors, and the night sky. Musco's TLC for LED™ system technology delivers a level of light control and uniformity that can't be matched, and is the solution of choice for neighborhood fields, collegiate and professional stadiums and arenas, international speedways, and global events such as the Olympic Games. Musco backs its LED solutions with a long-term warranty covering parts and labor, eliminating maintenance concerns and costs for its customers.

TrendForce 2023 Global LED Lighting Market Analysis-1H23
Publication dates: February 10, 2023; July 31, 2023
Language: Traditional Chinese/English
File format: PDF and EXCEL
Number of pages: 100 (in each publication)
If you would like to know more details , please contact: