Lighting Science has announced the launch of the Good Day & Night Troffers, which combine its patented LED spectrum technologies.


According to the company, the spectrum of its new troffer products can be controlled and personalized according to the natural progression of the sun, which helps to synchronize the body's circadian rhythm. The troffers deliver 2600 lumens (2x2) and 5200 lumens (2x4) in the GoodDay mode.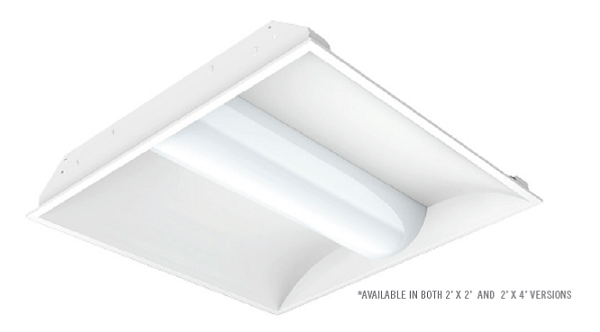 (Image: Lghting Science)
Lighting Science highlighted that its products support the natural sleep-wake cycle. Human bodies are stimulated and tuned with the natural rhythms of outdoor light and Human Centric Lighting has thus focused on using LED technology to mimic natural light to keep with the circadian rhythms for improving mental and physical health. Research has shown that appropriately timed light exposure for Alzheimer's and dementia patients results in increased sleep and decreased depression and agitation.

"Chronobiological research and education is leading to the inclusion of circadian lighting in compliance standards such as the WELL Building Standards®. It is no longer considered a nice-to-have alternative, but a necessity," says Meggan Kessler, Vice President of Marketing at Lighting Science.