Osram and Koito have released a series of standardized LED signal lamps with their XLS product family and the lamps are used in the new Toyota Corolla Sport.


According to Osram, the new XLS product family is revolutionizing the signal lamp market by combining a standardized light source with LED technology. For the first time, a uniform platform with three different light versions can cover all the important signal applications in vehicles. The combination helps to simplify replacements and reduce complexity and overall costs for car manufacturers. In addition, the adapted standards will lead to faster development processes.

Automotive LED lighting applications have been a thriving field for LED producers and the supply chain has become more complex as more and more players join the market. Osram has thus developed standardized LED lighting source for signal light applications to reduce the complexity in the automotive industry.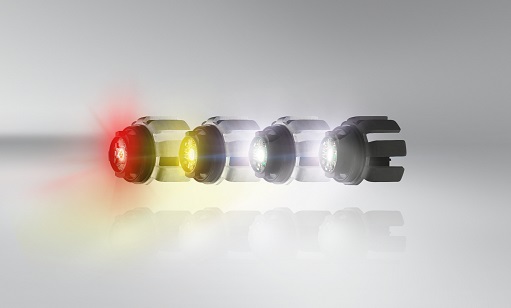 (Image: Osram)
The XLS product family with a uniform, standardized platform for signal lamps reduces the number of different lighting solutions in cars. The simplification also saves overall costs for car manufacturers in various areas including the supply chain, development, and quality control. The reuse of design modules and the same platforms also substantially reduces the time and effort needed for development.

"With its XLS product family, Osram is launching a portfolio that offers all the innovative benefits of LED technology while significantly reducing complexity along the customer value chain," said Hans Joachim Schwabe, CEO Specialty Lighting at Osram. OSRAM's LY5 and LW5 XLS lamps have been installed on the new Toyota Corolla models since the summer of 2018.