Germany-based energy company E. ON will supply power line communications for smart lighting via partnership with enModus, the UK-based smart building solution provider. The two companies have signed an agreement for the cooperation.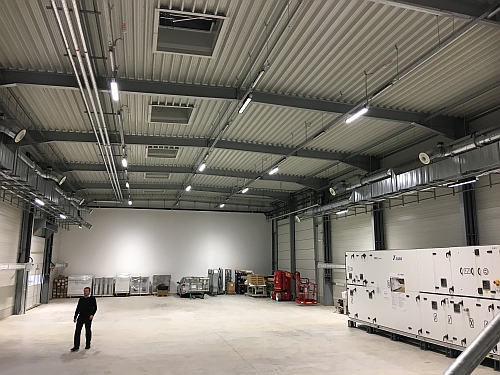 (Image: enModus)
Smart building applications that integrate lighting, sensors and other technologies enable efficient energy and space usage and could save cost for companies. Through the partnership, enModus will makes buildings smart by transforming the existing mains power lines into a building-wide communications network.
Power line communications transmit signals with wiring system. enModus said there is a growing number of UK customer benefitting from the operation including Volvo, Virgin Media and Clarie's.
As one of Europe's top energy suppliers E.ON focuses on delivering smart and sustainable building solutions, empowering costumers to reduce consumption as well as costs and creating financial and environmental benefits for their business.

The first joint installation of the enModus solution was implemented in January 2019 at the E.ON Research Centre which is part of the RWTH Aachen University, Germany. The solution will provide connected lighting and occupancy mapping as the buildings initial stage of smart-ness. Additional smart technologies will be integrated to drive energy efficiency and improve the occupants well-being.