Mini LED and Micro LED technologies have been the focal point of many Taiwanese LED manufacturers as they attempt to get away from severe price competition with Chinese companies. However, as Micro LED requires higher technology integration as well as production cost, Mini LED becomes an easier target.
Vertical integrated LED company Lextar has begun organization restructure since 2018, cutting off LED fixture manufacture and prioritizing Mini LED research and development. Mini LED backlight and signage are the two major areas focused by Lextar.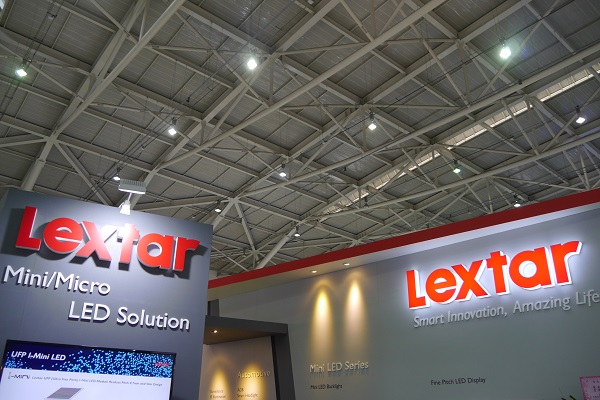 The company is currently working on improving chip efficiency in order to meet the efficiency requirements of the new Energy 8.0 regulation. The new regulation deploys new testing methods for Mini LED backlight display, which assess energy consumption under dynamic display mode. With the new testing mode, the energy efficient feature of Mini LED backlight display could be highlighted.

Lextar is going to launch Mini LED backlight and Mini LED RGB products in the second half of 2019 for applications including TVs, notebooks, monitors and automotive displays. The company has been suffered from revenue decline since it dropped out lighting business. However as Lextar focuses on high-margin products, its profit margin may improve.