Apple just won another Micro LED related patent with other 63 patents issued on October 8, 2019, reported Patently Apple.


The patent, titled "Optical Verification System of verifying Micro Device Transfer," focuses on mass transfer process, which has been one of the most challenging issues that slow down Micro LED commercialization.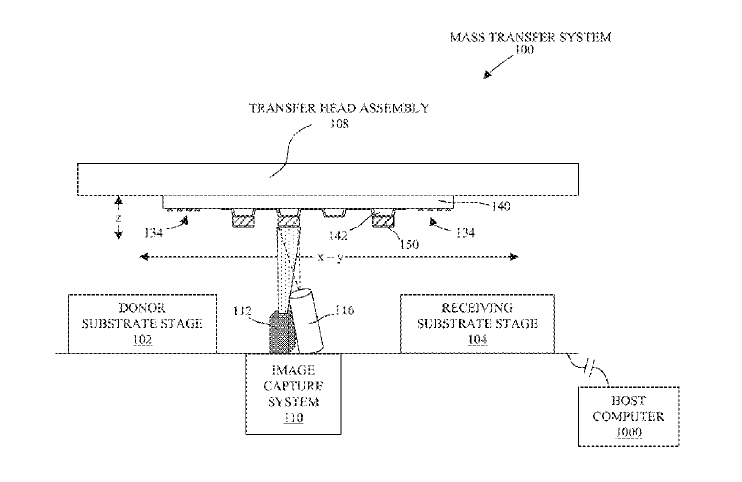 (Image: the U.S. Patent and Trademark Office)
In the patent, Apple described an optical verification method and mass transfer system which includes optical imaging and inspection for monitoring Micro LED transfer between donor substrate and receiving substrate. After picking up and array of Micro LEDs from the donor substrate, an optical verification process would scan the surface of the picked Micro LEDs and identify the presence, absence or global offset of the pixels. After repeatedly operate the process utilizing Micro LED detection algorithm, different image captured with the optical verification system can be compared to optimize of the transferring process.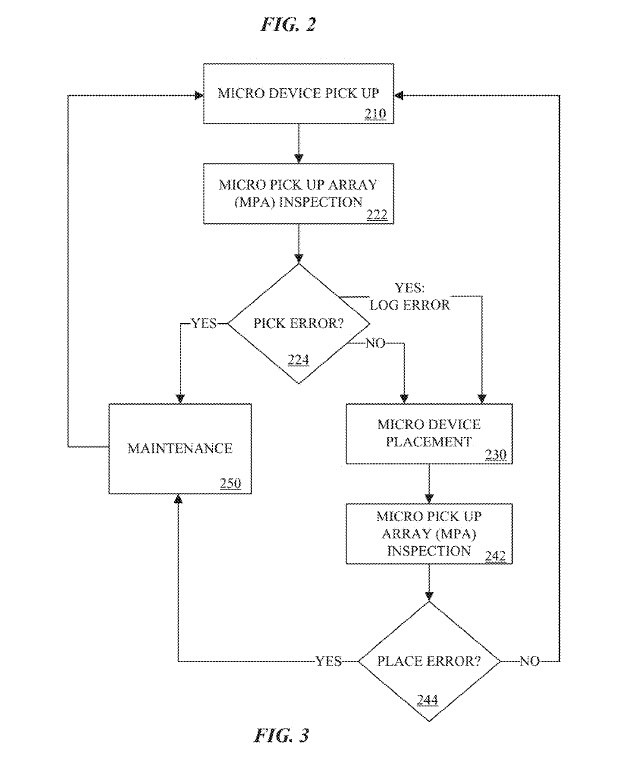 (Image: the U.S. Patent and Trademark Office)
Apple's Micro LED patents cover a wide range of related technology from chip design, production process, to applications. Last week, LEDinside reported another Apple's Micro LED patent describing a mixed structure of Micro LED for improving light efficiency. Other patents including Micro LEDs for foldable panels and AR glasses were also covered by LEDinside in previous article.