Crystal IS, a subsidiary of Asahi Kasei, announced the completion of technology and production improvements to its Klaran product line to provider UVC LED products with higher performance at higher yields and corresponding lower costs. The advanced technology will enable manufacturers to apply germicidal UVC to combat water, surface and airborne pathogens.


In addition to its existing Klaran 60 mW UVC LED, Crystal IS is adding a 70 mW UVC LED for immediate production use and an 80 mW engineering sample to its WD Series. According to Crystal IS, the new products were achieved via enhanced in-house production with lower forward voltage to deliver a tighter wavelength specification of 260 nm to 270 nm, which regarded as the ideal germicidal range.

"The completed production and technology improvements fulfill the promise of Crystal IS' proprietary Aluminum Nitride substrates; high yields of high output devices at deep UV wavelengths" said Eoin Connolly, VP, Product Management.

LEDinside will reveal the new report "TrendForce 2020 Deep UV LED Application Market and Branding Strategies" soon for providing cross analyses on applications and sales channels to discuss major trend of deep UV market in 2020.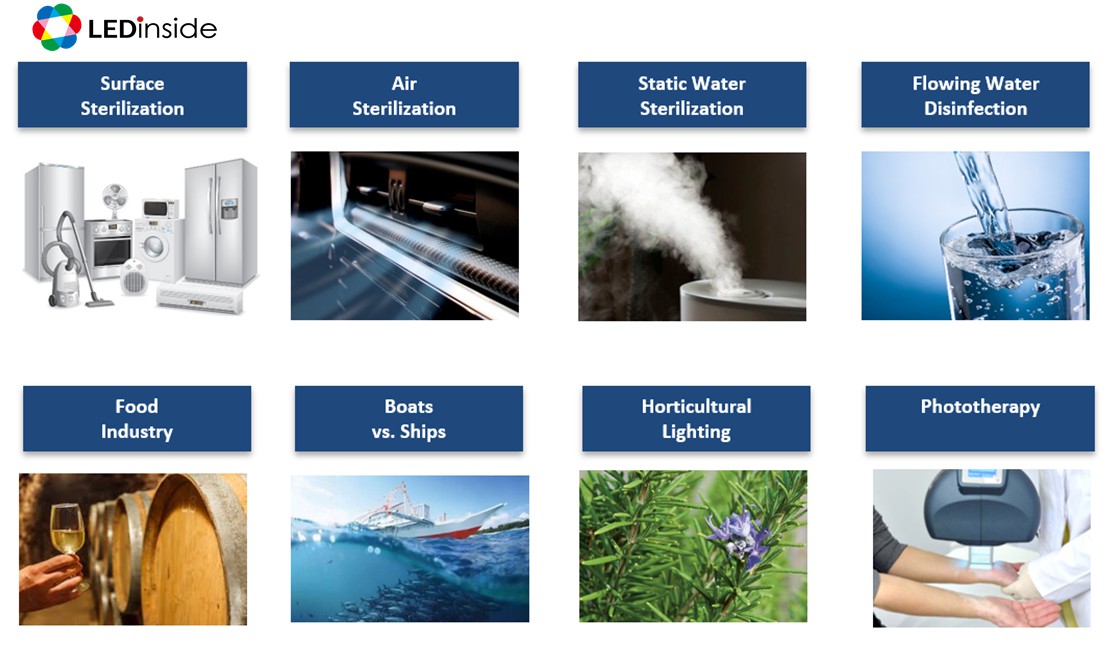 TrendForce 2020 Deep UV LED Application Market and Branding Strategies
Release Date: 31 May 2020
Language: Chinese/English
Format: PDF
Page: ~140