A mosquito lamp deploying UV LED was launched in a Japanese website Gloture. The product, according to its description, uses UV light to attract insects including mosquitoes, flies and other.


The UV LED mosquito lamp delivers UV light and special sound waves that are appeal to insects. Once the bugs fly towards the light, they are tapped within the lamp.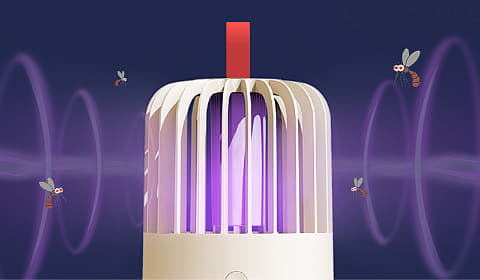 (Image: Gloture)
The idea of using UV light to trap insects is not new. LEDinside interviewed Everlight last year and the company has introduce the idea of UV LED integrated gravitrap and mosquito lamps. The product uses UVA LED and photocatalyst to produce carbon dioxide to attract mosquitoes. When they are trapped, UVC LEDs then function to kill the insects.