Osram revealed an in-car air purifier featuring UVA LED technology. The company claimed that the device can eliminate up to 99.9% of viruses and bacteria.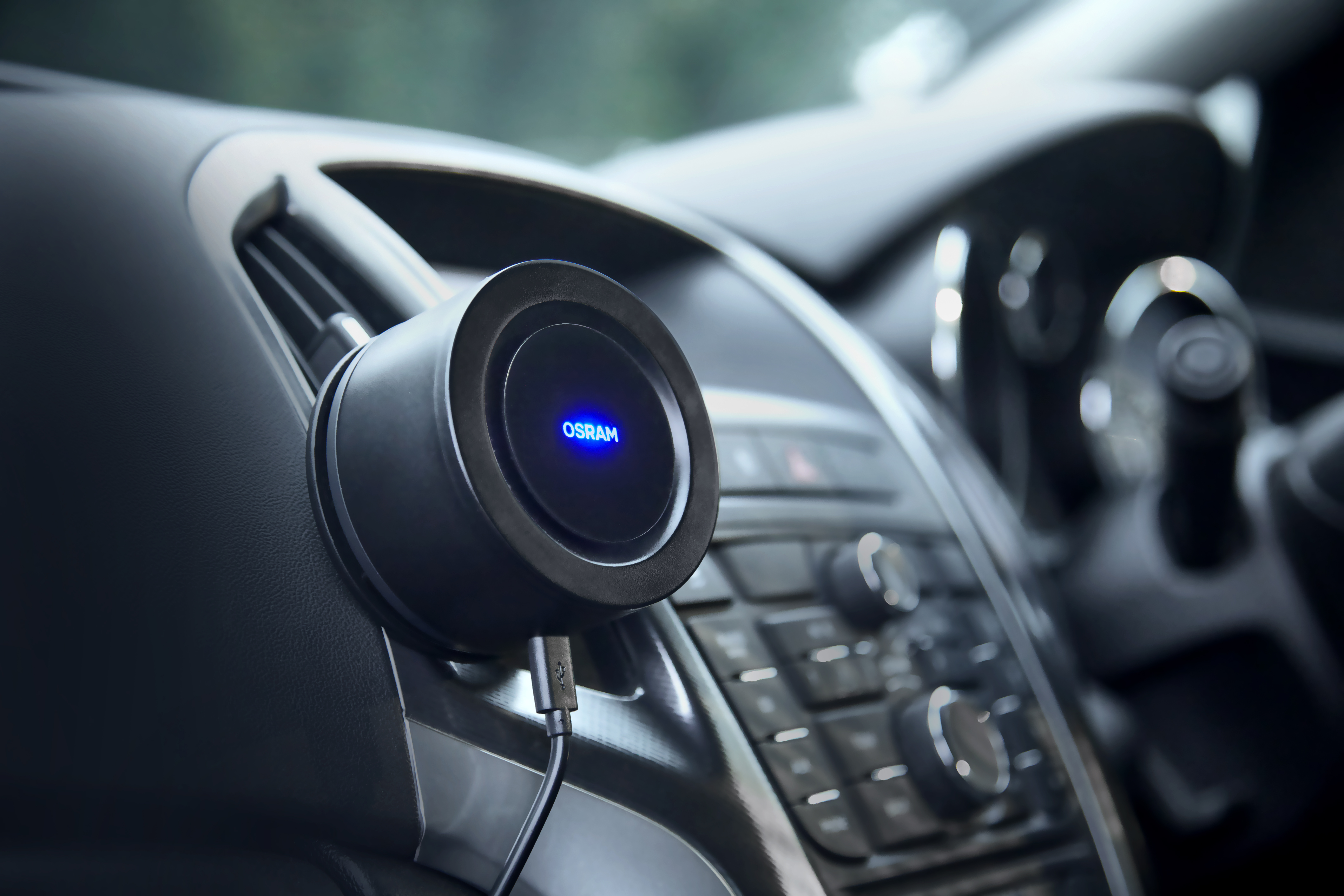 (Image: Osram)
The product, named Air Zing Mini, is designed to removes germs from the air inside vehicles to improve air quality for drivers and passengers. The UV light of Osram's Air Zing Mini works at a wavelength of 360 to 370 nm with a disinfection rate of 99.9% for the in-car air. Osram said that the device has already been successfully tested against bird flu viruses. The air purifier also eliminates airborne allergens, pollutants and smells.

According to the description of Osram, the device draws air into the unit and passed through a titanium dioxide filter, where it is cleaned by an array of UVA LED. A photo-catalytic reaction kills viruses and bacteria cells before the purified air is expelled through the top of the housing.

It was also addressed that the device causes no hazard to user as the UV radiation is encapsulated UV radiation. Additionally, the device can be used freestanding, making applications outside the car possible, including on office desks.