Designers of automotive systems can now add dynamic hand-gesture controls with sensors combining IR array. Maxim Integrated released a new product, MAX25205, which integrates optics and a 6x10 infrared (IR) sensor to detect swipe and hand-rotation gestures without cameras. Based on the technology, the sensor can be smaller in size and cost only one tenth comparing to other camera-based product.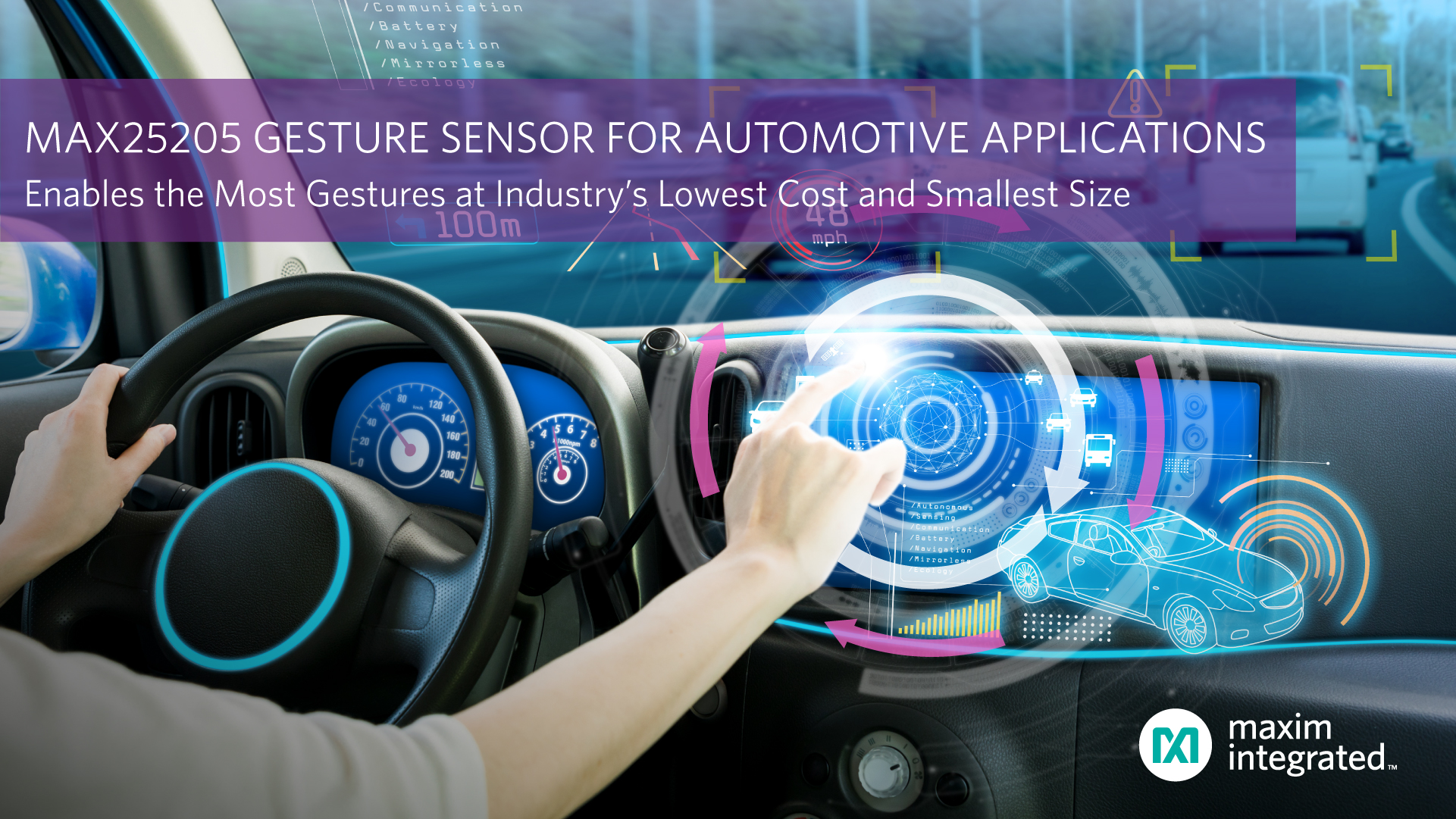 (Image: Maxim Integrated)
Automakers predict driver safety will improve when gesture and proximity sensing replace knobs and touch screens for infotainment, phone, side mirror, climate, trunk, sunroof and reading lamp controls. The gesture and proximity-sensing sensor features a high level of integration and comes in a small 4mmx4mm chip size, which is up to 75 percent smaller.

The compact sensor integrates 60 photodiode array, LED driver and internal LDO to provide gesture sensing solution. It can also pair with a small microcontroller. By delivering nine gestures including swipe, rotations, air link and 3x2 proximity zones with low lag time in a single chip, making it more affordable for automotive, consumer and industrial applications.

This gesture solution offers a great complement solution to the voice command, as there are scenarios where voice command is not effective. Another benefit of a gesture solution is that the automotive displays do not become smeared with many fingerprints as customers use their touch screens.