Topcon Technohouse Corporation (https://www.topcon-techno.co.jp/en/), optical measurement instrument manufacturer such as luminance meter, spectroradiometer proudly launched 2D spectroradiometer SR-5100 series (Fig.1) built in self-developed and manufactured spectral filter. It has begun taking order on Oct.1,2020.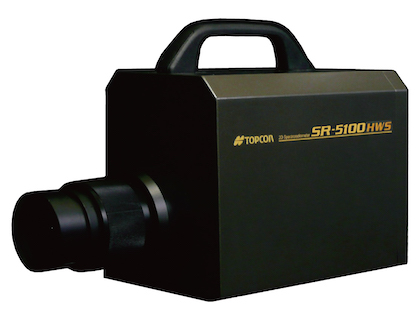 Fig.1 2D spectroradiometer SR-5100HWS (wide lens type)
It has been developed as superior model of SR-5000 series which is world first absolute 2D spectroradiometer. 5M pixel CMOS sensor with self-developed optical filter enables to measure such as spectral characteristic of light source and spectral transmittance of material accurately and it contributes to maintain superior quality of emitting device and material by 5 million points accurate spectral data with one measurement.
Spectral analyzing performance of SR-5100 will evaluate not only optical characteristic and emitting object which is not able to be recognized by human eye and ordinary XYZ filter typed 2D luminance meter but also spectral simulation and reflected light of object.
Self-developed wavelength filter and multi-lens structure engineered and manufactured by Topcon is core technology of SR-5100 and it makes 1nm pitch spectral measurement possible.
2 measurement way, spectral and XYZ mode can be selected. 2 measurement mode, spectral mode for accurate luminance, chromaticity measurement with 1nm pitch and XYZ filter mode for low luminance with high speed will cover optical measurement requirement.
SR-5100 standard application software has versatile function including automatic extract for multiple emitting point, spectral transmittance rate, visibility simulation by age. Also, SDK to create customized software is in standard package.
Moreover, based on calibration by standard light source (luminant A) with traceability, SR-5100 has been guaranteed with high accurate luminance and chromaticity as same as accuracy and reliability of spot typed spectroradiometer.
In recent years, as next generation display, mini LED/micro LED is ultimate emitting display device with high luminance, high emitting efficiency rate, long lifetime and high contrast. On the other hand, high intensity of each mini LED/micro LED causes individual difference and non-uniformity. Thus, quality control and uniformity management for wavelength peak, spectral radiance, dominant wavelength, luminance and chromaticity are required by reliable and high accurate optical measuring instrument.
New launched 2D spectroradiometer SR-5100 has superior performance such as resolution, measurement range than SR-5000. Resolution expands to 5M pixel(2448x2048) of SR-5100 from 1.4M(1376x1024) of SR-5000 so it performs higher resolution measurement (Fig 2). Also, wider measuring range 17 billion cd/m2 enables to evaluate super high intensity emitting device such as LED and laser. SR-5100 will contribute higher productivity to evaluate very large quantity of LED by one-time accurate measurement with wavelength peak, spectral radiance, dominant wavelength, luminance and chromaticity.
Fig.2 Resolution comparison between SR-5100 and SR-5000