Nitride Semiconductors, a company established in collaboration with Tokushima University, has taken the initiative to develop various UV
LED
products for customers worldwide—including UV-C LED and state-of-the-art Micro UV LED. Holding patents of core technologies, the Japan-based UV LED maker also collaborates with Seoul Viosys and SETi in UV-C LED development and V Technology in the Micro UV LED segment. TrendForce is pleased to interview Mr. Yoshihiko Muramoto, president and CEO of Nitride Semiconductors, who updated the company's UV-C LED and Micro UV LED progress along with breakthroughs in the industry.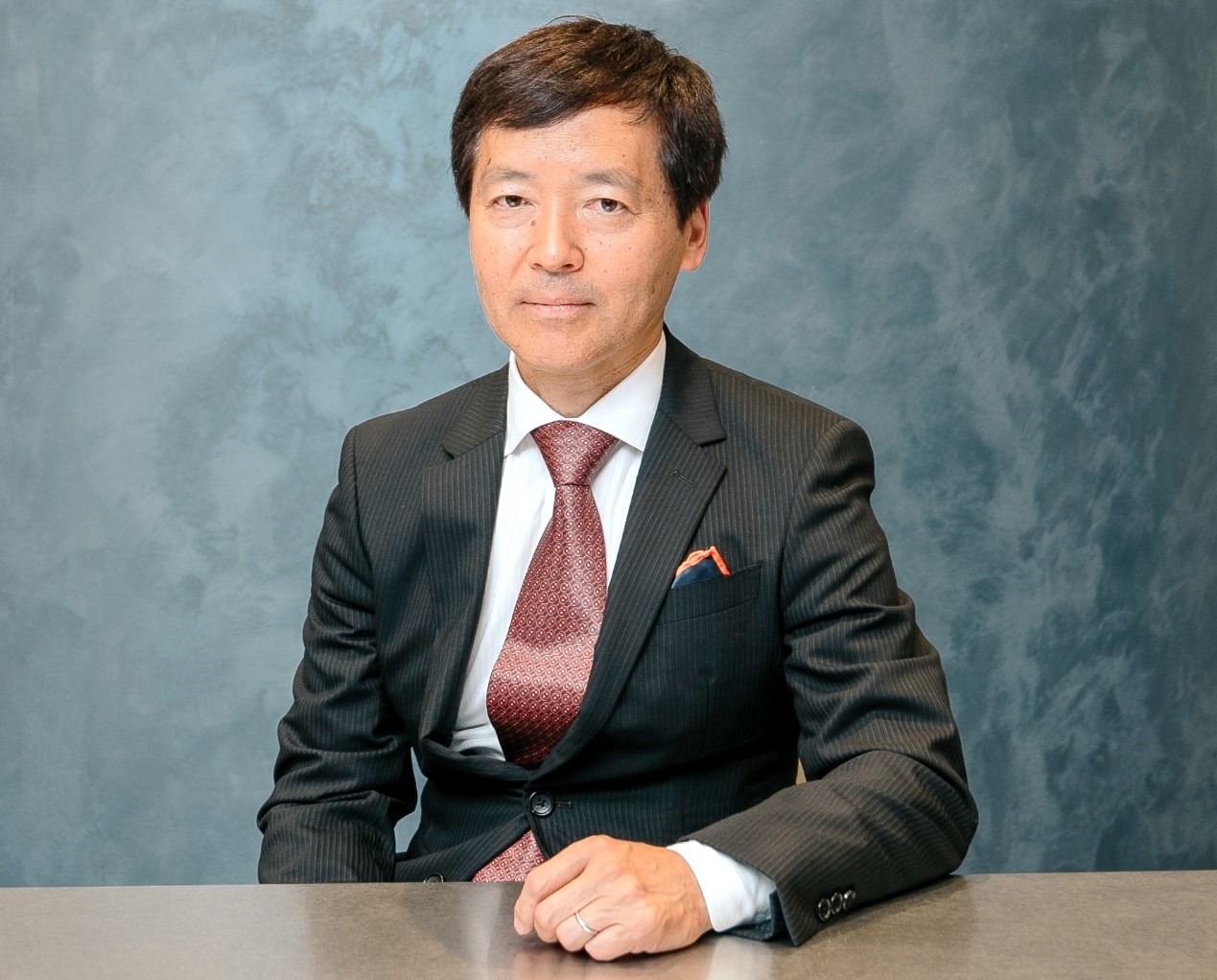 (Yoshihiko Muramoto, President and CEO of Nitride Semiconductors)
Turning to focus on customizing LED solutions and finished product development since 2017, Nitride has introduced a series of products including sterilizers, air purifiers, deodorizers, mosquito catchers, and humidifiers, some of which feature wireless charging. These finished products are marketed under LEDPURE™.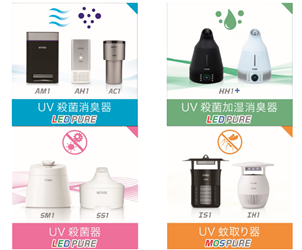 (Nitride Semiconductors LED products)
In addition, Nitride Semiconductors has debuted a UV-C LED showering box for medical use with an optical power of 5,280mW and disinfection rate of 99.99% under 10-cm irradiation in 30 seconds. The company has received numerous inquiries from hospitals in Japan.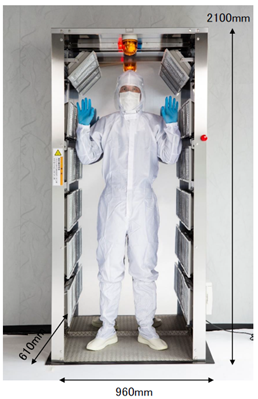 (UV-C LED Showering Box)
The company has also strived for the development of Micro LED, a next-generation display technology known for high contrast, deep blacks and fast response like OLED but boasts longer product lifetime and stability. Currently, there are three ways for Micro LED to achieve full-color display, namely "3 LEDs" using red, blue, and green micro diodes, "blue LED + RG phosphors" using blue LEDs to excite red and green phosphors/QD materials, and "UV + RGB phosphors" involving the use of UV LEDs to excite red, green, and blue phosphors. Unlike most players choosing the former two approaches, Nitride Semiconductors focuses on the UV-based method as it saves trouble of red chip development (the biggest challenge for the mainstream "3 LEDs" approach), has high uniformity between LEDs (poor color balance is an issue suffered by the blue LED-based method) and demonstrates excellent color reproducibility. To further improve the color conversion efficiency of LEDs, Nitride Semiconductors developed a superlattice structure (SLS) that prevents efficiency decreases when the chip is minimized from 24x48μm2 to 12x24μm2 (which is often a problem with the Red Micro LED method) while maintaining the luminous efficiency at 21.4-26.4%.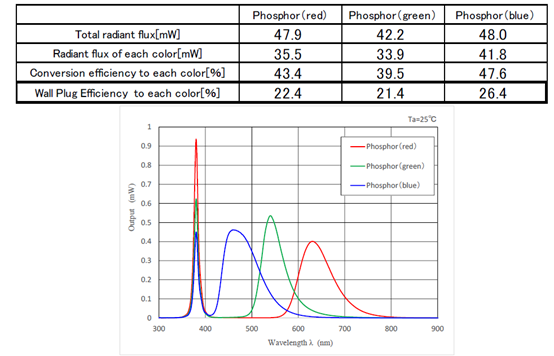 (Micro UV LED Wall Plug Efficiency)
As Muramoto specified, Nitride Semiconductors has partnered with V Technology regarding Laser Lift Off (LLO) process, bonding, and color conversion processes. The two managed to propose a Micro UV LED sample (326 ppi, 25mm, 300,000 subpixels) with an impressive 99.99% success rate. Furthermore, Nitride Semiconductors also collaborated with Tohoku University for active matrix solutions.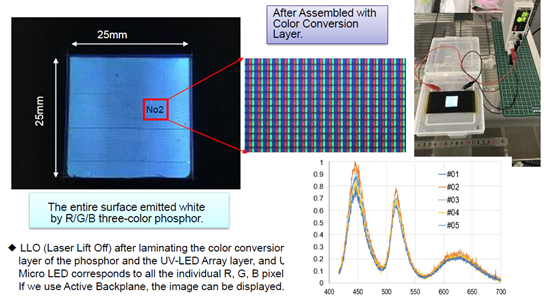 (Micro UV LED Display Demo Sample By Nitride Semiconductors and V Technology)
Nitride Semiconductors has demonstrated a 16x48μm2 Micro UV LED prototype, and will move forward to fabricate a smaller 12x24μm2 chip with wavelengths of 385nm for mass production; the manufacturing cost of the mass produced product is only 25% of that of the prototype. For Micro UV LED, the company aims at applications of AR devices, flexible displays, wearables, automotive HUDs and so on, and plans to launch mass production this year (2022). Moreover, Muramoto and his team plan to cut the UV wafer (4-inch) cost by 50% by 2023, who also believes that Micro UV LED displays will largely contribute to the company's UV LED revenue once the product is officially rolled out.
Author: Jane, Editor / TrendForce
If you would like to know more details , please contact: