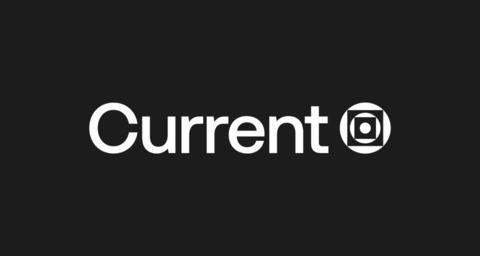 GREENVILLE, S.C.--(
BUSINESS WIRE
)--Current™ (formerly GE Current, a Daintree company) will unveil several new products along with new branding at the
2022 LightFair International Trade Show
June 19-23. Attendees are invited to see the latest intelligent solutions for indoor, outdoor and commercial lighting control needs in booth
2543
in the Las Vegas Convention Center's West hall.
"Our new enterprise brand represents the most expansive, versatile portfolio of lighting and controls products available"

Tweet this
"Our new enterprise brand represents the most expansive, versatile portfolio of lighting and controls products available," says Manish Bhandari, president and CEO, Current. "We are proud to announce our latest technical innovations at LightFair that deliver even more benefits to accelerate the adoption of commercial and architectural
LED lighting
and building connectivity solutions."
Current's LightFair 2022 experience is set to include:

Beacon Products – Mid-Spec-Grade Outdoor LED Lighting

Beacon Products presents the completely redesigned Viper luminaire including scalable Area and Flood lighting designs that complement contemporary or traditional architecture. Both designs offer the choice of Strike or Micro Strike Optics for maximum performance, lumen output flexibility and visual comfort. Additionally, view the complete Ratio Family of area/site, wall mount, flood lighting and all new Ratio bollard, part of the Beacon family of products as a rectilinear form factor, featuring Micro Strike Optics for improved uniformity & visual comfort.
KIM Lighting – Ouro Family Expansion
KIM Lighting will be displaying the Ouro Edge-Lit single-arm solo-mount fixture that expands the Ouro architectural family of area, site and roadway luminaires. Ouro Edge-Lit seamlessly blends industry- leading optics and style and is joined by the PGL8 Wall Mount fixture with patent pending drop lens technology. Together, the complete Ouro family offers more flexibility in a variety of mounting aesthetics for scaling lighting designs from parking lots to building perimeters to pedestrian cityscapes.
NX Lighting Controls – End-to-End Flexibility and Ease
New to the Current lighting controls portfolio are simple and scalable options that let customers think bigger without the usual bottlenecks. NX Wireless and NX Connect controls are expressly designed to be contractor-friendly for straightforward installation and commissioning, making it much easier to provide intuitive room-based, zonal and networked control of environments without the extra training investment. With solutions for wireless, wired and hybrid configurations, NX gives lighting pros the control they crave.
Kurt Versen – Products Designed for Designers
Now part of the Current brand family, Kurt Versen is bold, beautiful and back with tools for designers looking to leave their mark on the world. With a new collection of Noni™ small aperture recessed and cylinder products, customers can find more stylish options for spaces that require a tight fit or where the ceiling plenum is small. This includes downlights and wall washers with a true, ultra-shallow 2-inch housing so designers can focus their efforts on the architectural environment below the ceiling and not the complexity above.
Prescolite – Creativity Powered by Consistency
Prescolite has solutions for architectural, commercial and essential downlighting product tiers including new LITEISTRY™, LiteFrame® and LiteBox® family additions that blend high optical performance, versatility and flexibility with simple installation. The complete Prescolite collection of recessed and surface lighting solutions can be used to make a statement in everything from a modern day office facility to a new car dealership to a university classroom.

With over 35 tried and trusted product brands under its stewardship, Current is a house of brands for lighting professionals who want to accomplish more.
Also visit
lightfair.com
to learn about the latest lighting trends and innovations.
Release Date: February 11, 2022
File Format: PDF / Excel
Language: Traditional Chinese / English
Page: 120
If you would like to know more details , please contact: