A recent patent filed by Meta reveals the developer's attempt to expand the field of view of its Meta Quest headsets. Since the debut of the Oculus Rift in 2012, Meta's headset line has become one of the most popular virtual reality (VR) devices. The Meta Quest 2 model has already undergone numerous iterations and upgrades, all of which aim to improve the headset's performance.


Over the past few months, rumors have been circulating that the Meta Quest 3 will soon make its debut. Reportedly, Meta is striving to polish the headset in every aspect and has decided to adopt different lenses, or specifically pancake lenses. The developer is said to put the IPD dial back to the Quest 3 model, allowing users to customize settings to maximize wearing comfort. Now, Meta is probably looking into installing more lenses in the new headset to acquire a wider field of view.

A Meta-filed patent titled "Free-Form Light Field Displays" aims to enable the installation of multiple lenses in the new Meta Quest headset. The patent specifies the headset's free form, LCD, Fresnel number, and pancake lenses, aiming to widen the wearer's field of view with more components. With additional lenses, the headset will have "extra" flexible displays on both sides of the main display, which can help expand the wearer's field of view. Early leaks about the Meta Quest 3 have put the spotlight on new lenses.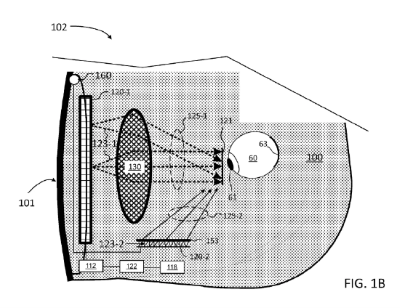 While preparing to launch a new iteration of its Quest headset, Meta has encountered increased competition from developers of VR games and devices. For example, Sony is planning to announce the latest VR headset, the PSVR2, on its PS5 console early next year. SteamVR, an online VR gaming platform compatible with various VR headsets and Meta's hardware, has also become a strong competitor of the Meta Quest. HTC is allegedly developing a new VR headset, which is set to directly compete with Meta.

The Quest 3 model is likely to be rolled out in 2023, 1 year after Meta suffered major losses in the VR segment. As early as April 2022, Meta reported a loss of nearly USD 3 billion on its VR division, despite the increased sales of its VR headsets. Nevertheless, the company decided to continue developing its VR platform amid big losses. That being said, the Meta Quest 3 is expected to become one of the wildly popular VR headsets thanks to the foundation laid by its predecessors. (Source: Sina VR)