> Founded in 1992, Coretronic is the top DLP projector provider in the world and generated USD 1.686 billion in revenue in 2022, ranking sixth in Taiwanese optoelectronics suppliers. Focusing on DLP projector development, the company secures a 21% share in the global projector market and a whopping 38% share in the DLP segment. As the largest DLP ODM/OE
M
in the world, Coretronic is capable of vertical integration from the design, development, manufacturing to marketing of products with core technologies related to optical modules and engines, system's heat dissipation performance, power management and interactive display.By using Nichia's laser light sources and Texas Instruments' DLP optical engines, the company has redefined light source brightness and brought color reproduction to another level. TrendForce is honored to have an interview with Willy Tsai, associate vice president and head of Imaging Product and Mainstream Projection Business Groups at Coretronic, to share his insights about trends in the laser projector market and technological advantages of the company's products.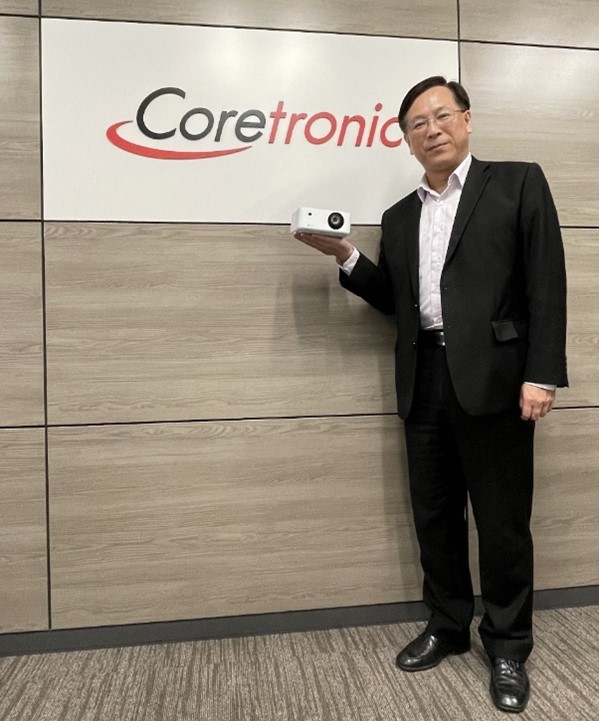 Willy Tsai, associate vice president and head of Imaging Product and Mainstream Projection Business Groups at Coretronic
The optoelectronics department of Coretronic comprises the Mainstream Product Business Group (MPBG), of which the products—equipped with Nichia's laser light sources—feature brightness covering ANSI 500-7,000lm. Its laser projectors use 44% less electricity at maximum compared to conventional bulb-powered projectors, making energy saving their major advantage. With high energy efficiency and low carbon emissions, the products enable the company to meet its environmental, social and governance (ESG) goals. Notably, the laser light sources with excellent stability produced by Nichia enable compact design of the system that helps reduce logistics costs. Moreover, the projectors' instant on-off function, long lifespan of light sources and zero-fault warranty offer a high cost-to-performance ratio for end-market users.
As Tsai revealed, the EX-Series and L23-Series will be Coretronic's flagship products in 2023. Specifically, the EX-Series, equipped with Nichia's QuaLas blue lasers, is the world's smallest, brightest and most eco-friendly laser projector pursuing environmental sustainability. Designed to replace conventional products with bulbs as the light source, the EX-Series boasts excellent light source properties, high brightness of ANSI 3,000-4,000lm, XGA- 4K resolution, support for color gamut equivalent to Rec. 709 / DCI-P3 >90% and a stunningly 20,000-hour lifetime. The laser projector is suitable for business meetings (5–30 people), schools, exhibitions, household entertainment and other scenarios.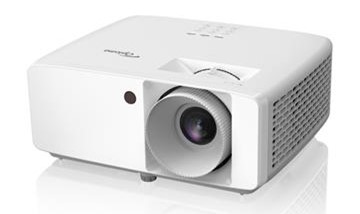 The L23-Series projectors (long throw/short throw /ultra-short throw) come with the QuaLas RGB lasers produced by Nichia, setting a new color standard for laser projectors. The product line boasts brightness of ANSI >500lm (that of the existing same-level LED projectors is around 350lm), a 1,080P resolution, excellent BT2020 98% color gamut performance, auto focus, auto keystone correction and low latency, enabling its customers to win the Red Dot and iF Design Awards 2023. The L23-Series projectors are small and lightweight (≤1kg) and help expand new applications with various smart functions, meeting the market demand for household entertainment, outdoor camping and business meetings. The L23-Series will become available in the market in mid-2023.
Tsai believes that in the long run, the penetration rate of laser projectors will increase thanks to the long lifetime, lightweight design, high brightness, and high color gamut of lasers, with their market share estimated to exceed 50% within three years (by 2026).
Author Joanne/TrendForce